Ghanaian rapper and songwriter, Tulenkey who released a brand new banger, 'Kom' has said that his recent hit is a motivational war song.
According to him, 'Kom' addresses issues like poverty and relationship problems, urging his fans to stand strong in the face of adversity and silence any negativity.
The renowned rapper shared the meaning behind his new release 'Kom' which means 'to be quiet or silent'.
He stated:
"It's a war song. Everyone is facing battles in life; financial battles and relationship-wise. It is just to motivate you, so you feel energized".

Tulenkey
He further noted:
"The energy of the song is like a booster. You'll feel the energy. So you can even tell poverty that it should be silent. The same goes for relationships that want to get ruined; they should stay put, fix themselves, and be silent".

Tulenkey
He stated that what his new release was meant to do is to instill some kind of fear in any obstacle one is facing and the need to show that they are hard and can be a terror in every aspect of their lives.
He also explains the lyrics of the song 'Kom' in detail which creates a picture of the realities of life.
Also, he spoke about his song 'Child Abuse'.
He noted:
"It's an issue that hasn't been addressed. People don't really talk about it. It's very sensitive so you have to know how to go about it.
"Normally, people write songs about cleaning and the like but it has this boring feel so I wanted to spice it up. I'm talking about a very serious issue but I'm making it entertaining".

Tulenkey
He further noted:
"I haven't experienced it before but I'm more like a mouthpiece of the people so I'm saying it on their behalf".

Tulenkey
Tulenkey still contemplating doing his National Service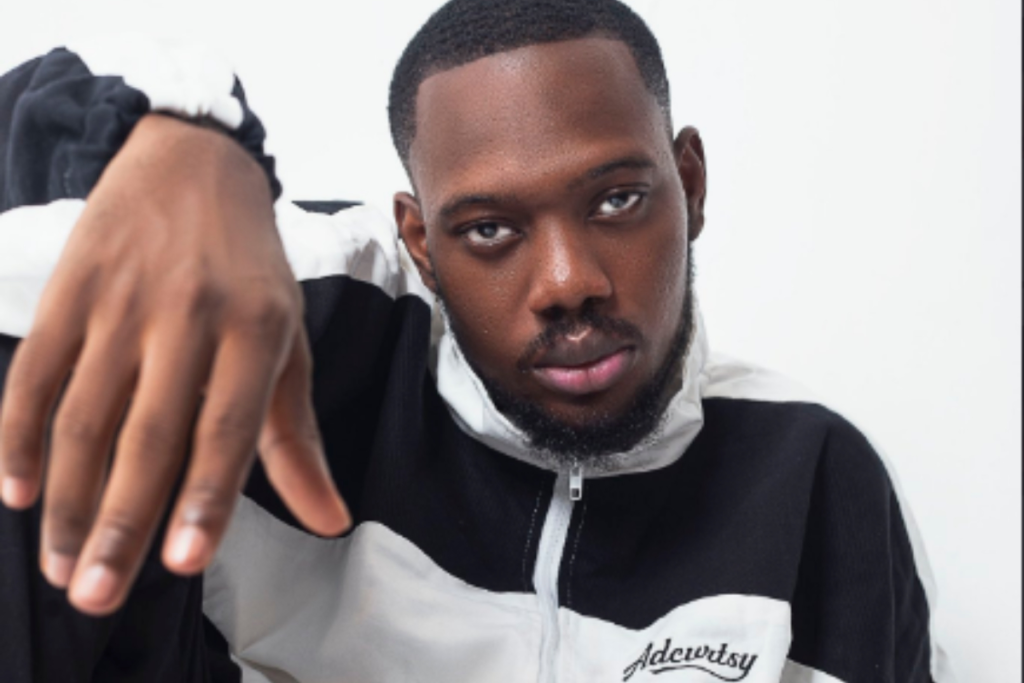 Ghanaian rap sensation, Chief Osei Bonsu popularly known as Tulenkey indicated that he is still considering whether or not to do his National Service after completing his tertiary education.
Sharing how life has been ever since he graduated from Abromedia Institute where he studied sound engineering, Tulenkey noted how difficult it was at the time to combine music with his studies though he pointed out that he had some good grades.
The songwriter revealed that he has not started his National Service yet as he is still deciding whether he wants to be a part of it or not.
He jokingly stated:
"Everything is fine. I haven't started National Service yet but I will eventually. I'm still contemplating. I might do it. I can add the money paid to that of mine to get $ 1 million".

Tulenkey
The rapper revealed that it is his will to offer his service in a media house since he studied sound engineering.
He also mentioned some of the challenges he faced as a student at the same time a popular personality.
He said:
"Everything is fine. Before completing school, I was doing music and that's what I've been up to. At first, juggling both of them was an issue. It was kind of difficult but I was able to cope. My grades were okay. Everything has been on point and cool.
"All eyes were on me. I wasn't getting that 'alone time' as everyone had their eyes on me. You're even scared to make mistakes. It was quite uncomfortable".

Tulenkey
The rapper further explained:
"While learning, some of the students can show up and say, they heard Tulenkey is in this class so they want to see him. So I will have to stop what I am doing just to take pictures with them, if not they will say I am rude. Early Monday morning, when you are not in the mood, or you haven't eaten, someone can just approach you, just to take pictures with you".

Tulenkey
READ ALSO: Nana Ama McBrown Slays In Style For Her 46th Birthday