Ghanaian High-life and Afrobeat singer-songwriter, Kuami Eugene has recently looked back on his experience with the MTN Hitmaker music platform, expressing his frustration with not winning the top prize during the 2016 edition of the music reality show.
He expressed his disappointment not only with the judges but also with the event's organizers, Charterhouse.
The Ghanaian Rockstar openly shared his disappointment, particularly with himself for finishing as the 2nd runner-up instead of winning or at least securing the second position.
Kuami Eugene emphasized that he believed he had all the qualities to be the winner, citing his dedicated efforts in refining his stage performances and viewing it as a significant investment in the competition.
"I was so mad, I wasn't happy with just myself. I was mad at everyone – CharterHouse, the Judges, Okyeame Kwame, Eazzy, and everyone. I felt I did my best. I did everything. I performed and sang well. I felt I'd done so much to deserve the first place. They didn't even give me a second place. I wasn't so happy about the result. I felt I was unfairly treated in a way."

Kwame Eugene
Despite this setback, Kuami Eugene has since become one of Ghana's most accomplished artists, accumulating numerous accolades and recognition over the years.
Kuami Eugene disclosed that his current record label holds the exclusive decision-making authority for his song releases. He explained that he lacks any control over when his songs are released.
According to Kuami Eugene, the responsibility for deciding when his music reaches the public rests entirely with his management team.
He explained the advantages of the arrangement, stating that many tasks that would affect the artiste are now delegated to teams within the label. But lamented the fact that major decisions over his songs can no longer be handled by him.
"It's sweet because what the record label does is, they get together a bunch of people who do the work for you so they make the work easy in some ways but creative-wise. You can be the most creative person on earth and if it doesn't sit well with one strong person who has that much power or that amount of power when it comes to decision-making, it's just another job. Sometimes you have plans for a song to be released tomorrow but then you get told it will be moved to next week… So it's not all sugar and honey all the time."

Kwame Eugene
Refuting Claims Of Song Theft Accusations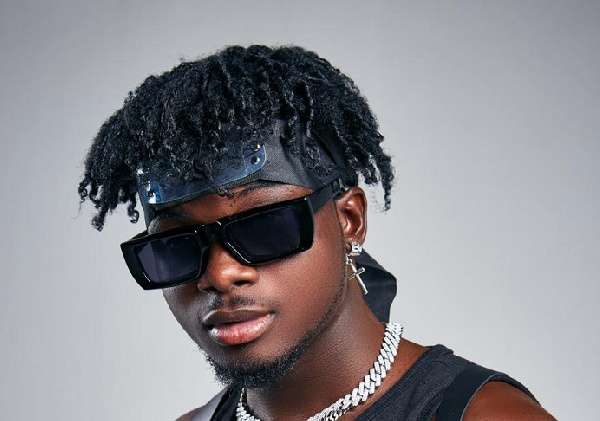 Kuami Eugene refuted claims that he "steals" melodies from other artists and incorporates them in his songs. He believes that he just takes "inspiration" from other songs and that every other artist in the industry engages in such.
Kuami Eugene has been in controversies about him picking melodies, lyrics, and even beats from other acts and using them in his songs without informing any of the originators. This has resulted in accusations from some creatives including rapper CJ Biggerman, Docta Flow, and Seth Frimpong.
"It baffles me because I feel like Twitter is one platform where the people there seem to be very knowledgeable about things that go on in the industry, and sometimes they sound like they know what they're talking about. But then again you look at some other people on that same platform and it seems like they have no idea what they're talking about."

Kwami Eugene
"Either that or they're hypocrites because they still listen to artists like Burna Boy even though he picks inspiration from other songs and they never complain. But for our own people, the same people complaining are the same people jamming to the song," he said.
He insisted that every creative draws "inspiration" from other art and people rather chastise him when he does the same.
"I'm not the only artist to do this. Every big act does this. Burna Boy does it, Joey B does it, Kelvyn Boy does it, but whenever Kuami Eugene does it, it becomes news," he said.
Kuami Eugene further implored his critics to be knowledgeable before speaking up about his creative projects.
READ ALSO: Arnold Asamoah Fires Shatta Wale