The Duke and Duchess of Sussex, Prince Harry and Meghan Markle have announced they are expecting their second child.
The couple, who live in the US where the baby is likely to be born, have shared a black and white picture of themselves, sitting under a tree, with Prince Harry resting his hand on Meghan's head as she lay in his lap cradling her bump.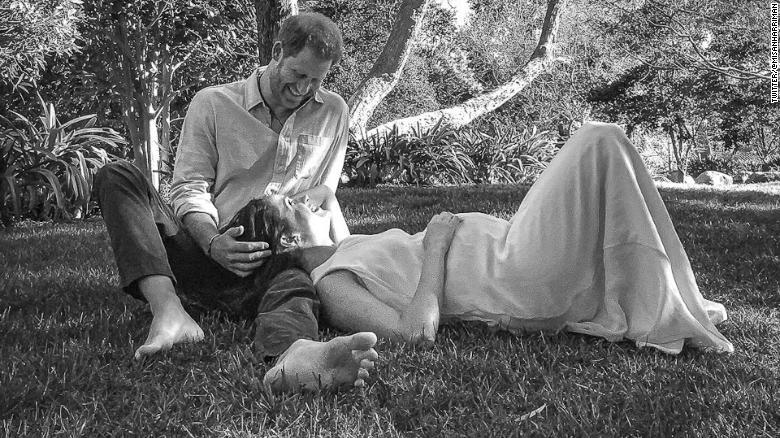 A spokesperson for the pair said: "We can confirm that Archie is going to be a big brother. The Duke and Duchess of Sussex are overjoyed to be expecting their second child."
Meanwhile, the Queen, Prince Philip, Prince Charles and the whole Royal Family are "delighted" and "wish them well", according to a Buckingham Palace spokesman.
The news of Meghan's pregnancy comes after the duchess suffered a miscarriage last July. Meghan, revealed her heartbreak in November in a deeply personal article for the New York Times, writing: "I knew, as I clutched my firstborn child, that I was losing my second."
The duchess was widely praised by charities for sending a powerful message to others who have lived through the same trauma by speaking about the issue.
Harry and Meghan's new baby boy or girl will be eighth in line to the throne, just behind their son, one-year-old Archie Mountbatten-Windsor. The couple have been hoping for a sibling for him. In 2019, Harry said he would only have two children for the sake of the planet.
The pair, who were married at Windsor Castle in May 2018, quit their roles as senior working royals in March 2020 as they sought financial freedom. They are no longer actively using their 'His/Her Royal Highness' (HRH) titles and now live in Montecito, California. Harry, retained his place as sixth in the line of succession despite giving up royal life.
The new baby is allowed to be a Lord or a Lady, but, in keeping with Harry and Meghan's wishes, will be a Master, like Archie, or Miss (first name) Mountbatten-Windsor instead.
Meanwhile, the news of a second child for the Duke and Duchess of Sussex brings with it the likelihood that this baby will be born in the United States of America. That notwithstanding, it brings up some constitutional advantages to the unborn baby should the birth take place in the United States.
Birth in America will confer citizenship upon the new child, who will also be 8th in line of succession to the throne of the United Kingdom of Great Britain and Northern Ireland, along with 15 other nations, including Canada. Interestingly, the infant could potentially qualify to be both a sovereign, by accession, and also be free to run for the presidency of the United States. This will be the first significant child to be born to the British Royal Family in the United States.
Read also: JAMESON HAS LAUNCHED ITS 'MORE THAN' CAMPAIGN AS IT FEATURES THREE GHANAIAN CREATIVES