Public screenings of a slasher film that features Winnie the Pooh were scrapped abruptly in Hong Kong on Tuesday, sparking discussions over increasing censorship in the city.
Film distributor VII Pillars Entertainment announced on Facebook that the release of "Winnie the Pooh: Blood and Honey" on Thursday had been canceled with "great regret" in Hong Kong and neighboring Macao.
In an email reply to The Associated Press, the distributor said it was notified by cinemas that they could not show the film as scheduled, but it didn't know why. The cinema chains involved did not immediately reply to a request for comment.
For many residents, the 'Winnie the Pooh' character is a playful taunt of China's President Xi Jinping, and Chinese censors in the past had briefly banned social media searches for the bear in the country. In 2018, the film "Christopher Robin", also featuring Winnie the Pooh, was reportedly denied a release in China.
The film is pulled in Hong Kong and has prompted concern on social media over the territory's shrinking freedoms.
The movie was initially set to be shown in about 30 cinemas in Hong Kong, VII Pillars Entertainment wrote last week.
The Office for Film, Newspaper, and Article Administration said it had approved the film, and arrangements by local cinemas to screen approved films "are the commercial decisions of the cinemas concerned". It refused to comment on such arrangements.
A screening initially scheduled for Tuesday night in one cinema was canceled due to "technical reasons", the organizer said on Instagram.
Kenny Ng, a professor at Hong Kong Baptist University's academy of film, refused to speculate on the reason behind the cancellation but suggested the mechanism of silencing criticism appeared to be resorting to commercial decisions.
Hong Kong is a former British colony that returned to China's rule in 1997, promising to retain its Western-style freedoms. But China imposed a national security law following massive pro-democracy protests in 2019, silencing or jailing many dissidents.
In 2021, the government tightened guidelines and authorized censors to ban films believed to have breached the sweeping law.
Kenny Ng said the city saw more cases of censorship over the last two years, mostly targeting non-commercial movies, such as independent short films.
He said:
"When there is a red line, then there are more taboos".

Kenny Ng
R-rated Winnie-the-Pooh movie brings a scary spin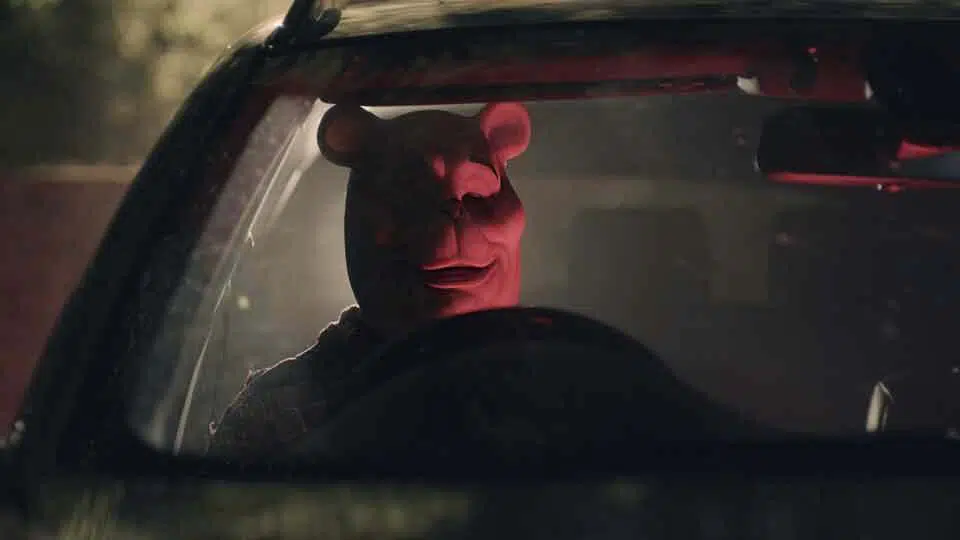 The Hundred Acre Wood has seen some pretty unsettling things over the years. A honey jar shortage. Rather blustery days. The omnipresent threat of a Heffalump.
But in "Winnie the Pooh: Blood and Honey", a new microbudget R-rated horror film, Pooh wades into far darker territory than even Eeyore could have ever imagined. After 95 years of saying things like "A hug is always the right size", Pooh newly freed from copyright is now violently terrorizing a remote house of young women.
Countless cherished characters have passed into the public domain before, but perhaps never so abruptly and savagely as Pooh.
Pooh, Piglet, Kanga, Roo, Owl, Eeyore, and Christopher Robin all became public domain on January 1, last year when the copyright on A.A. Milne's 1926 book, "Winnie-the-Pooh", with illustrations by E.H. Shepard, expired. Just a year later, Pooh and Piglet can now be found on a murderous rampage in nationwide movie theaters a head-spinning development that's happened faster than a bear could say "Oh, bother".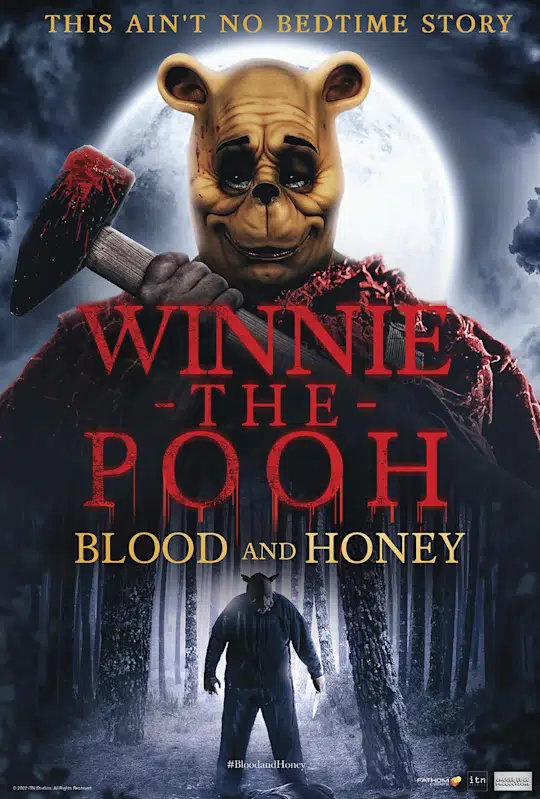 Depending on how you look at it, "Winnie the Pooh: Blood and Honey" is either a crass way to capitalize on a beloved bear or an ingenious bit of independent filmmaking foresight. Either way, it's probably a harbinger of what's to come.
In the next 10 years, some of the most iconic characters in pop culture including Bugs Bunny, Batman, and Superman will pass into the public domain, or at least their most early incarnations. Some elements of Pooh are still off-limits, like his red shirt, since they apply to later interpretations. Tigger, who debuted in 1928's "The House at Pooh Corner", isn't public until 2024.
Many have next January 1, circled. That's when the original version of Mickey Mouse, from "Steamboat Willie", becomes public domain. It will be open on the season on the face of the Walt Disney Company or at least that early whistling variety of Mickey.
"Winnie the Pooh: Blood and Honey" writer, director, and co-producer Rhys Waterfield said:
"When Superman and Batman fall into the public domain, there's going to be some wild films, I'm sure of it. "There's going to be so many different and cool unique iterations coming off that. I might do one".

Rhys Waterfield
READ ALSO: Jury Convicts 3 Of Murder In Death Of Rapper XXXTentacion