Veteran Nigerian actor, Kanayo O. Kanayo (KOK), in a rage, has cursed whoever propagated death rumors about him.
According to KOK, the person will exit the world in the next seven days. Giving details of what happened, KOK disclosed that someone compiled some photos of him and inscribed 'Rest In Peace (RIP)' on the pictures and then published it on social media.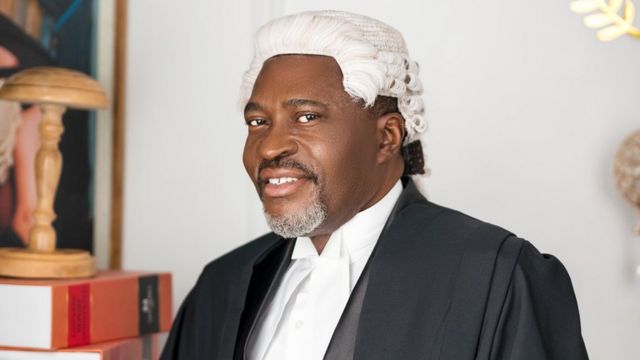 Kanayo lamented how the social media rumors scared all his family members, friends, and loved ones, as they started calling to verify if he had indeed died. He further questioned if the people who engaged in such "reckless acts" against popular people do not think about the victim's families or relatives and how they may be negatively impacted.
"I don't know what people gain by carrying out rumors printing out obituaries… I don't know what will make somebody wake up in the morning and start tagging somebody…," the actor lamented on Instagram.
"Do people think that Nollywood actors or popular people don't have families? You will not live past the next seven days; you've got the wrong guy. Whoever compiled these pictures, published it on obituary, seven days, you will exit this world".

KOK
Thanking friends who have called to check up on him, KOK confirmed he's hale and hearty while he reiterated the curse laid on the culprit.
"My life has never been in anybody's hand. I want to thank all my friends who have called since morning. I'm hale and hearty; I don't even have a fever. Thank you for calling. And whoever has compiled these pictures, published his own obituary, seven days; you'll exit this world. Thanks for your kindness".

KOK
"God will give me an expected end"- Kanayo O Kanayo
It hasn't been long since Kanayo O. Kanayo marked his birthday with prayers for himself and his fans. Earlier this month, the actor shared a video of himself on his verified Instagram page, where he was reading from the Bible. In the video, the actor prayed for himself and his fans, stating that God would give them an expected end.
"As I thank God today, 1st of March, my 60th birthday, I have prayed for myself and will also pray for you as a friend, brother, sister, and neighbor", KOK said.
Reading a verse from the Bible, Kanayo said: "For the Lord had said in his words, I know the thoughts that I think towards you; thoughts of peace and not of evil, to give you an expected end. That's my prayer for myself today and that's my prayer for you. That the Lord in His might and mercy shall give us an expected end. Happy birthday to me at 60. Thank you for being there. God bless you".
Currently, it is not known who might have started the rumors and KOK has not hinted at any investigations being carried out to track down the perpetrator.
Read also: We Do Not Expect Elections Will Be Nullified- Kwabena Boateng