The National Deputy Chairperson of the National Commission for Civic Education (NCCE), Kathy Addy has intimated that, the top three issues Ghanaians have per her outfit's research are issues pertaining to health, education and employment.
Speaking in an interview this morning on the commissions contribution to educating the public prior to the elections on Monday, she said the commission sought to find out the people's views on their various members of parliament amongst other things which also resulted in their findings.
She further said that her outfit was able to also collect relevant data, and come out with the report which revealed these issues adding that various consultations have been done with various stakeholders and organizations in this regard.
Touching on educating voters, she said that, much was not put into educating participant of the special voting exercise because her outfit believes that the majority of those partaking in the exercise are educated and know better.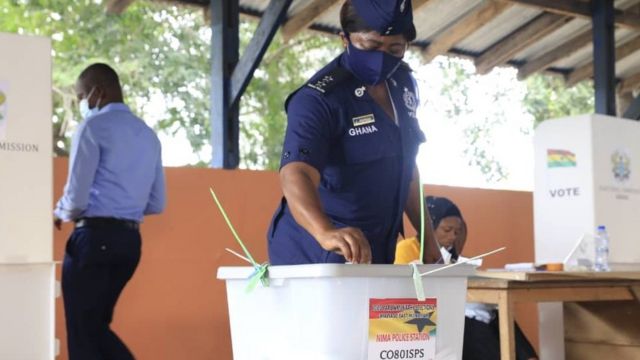 "They are a specialized group of people. They are part of a whole group of people putting the elections together. And most of them are educated before they get to this point."
She further revealed that, her outfit has scarce resource and therefore deployed to areas which is needed the most.
She said that the commission had so much on their table, from tackling education for first-time voters, chiefs, hotspots amongst others, adding that this year has been one of the most difficult for the commission.
Explaining further, she indicated that the emergence of the coronavirus pandemic played a major role in delaying the commission's activities of educating the various stakeholders prior to the elections.
With regards to the upcoming elections and the education put out there to the general public to inform them to doing what is right, she said they have done almost everything that they set out to do although they would have loved to start earlier.
"Normally we will have our research program, which is a matter of concern to Ghanaians, to identify the matters that are of concern to them. Normally, we try to have a that earlier in the year but this year there was a delay."
Aside various educational activities taken by the NCCE, she also stated that various debates have been held to also allow various candidates to also put across information from their various messages and also touch on national issues.
The National Commission for Civic Education (NCCE), just last week, the commission secured a one million Euros grant from the European Union (EU) to undertake civic education ahead of the 2020 general elections aim at curbing electoral violence.
The grant, which spans a period of 18 months would also enable the commission to build capacities of key actors in early warning, conflict resolution, and counter terrorism to contain the rise of violent extremism and prevent radicalism in the five regions of the north.