Former Finance Minister, Seth Terkper, has specified that unfettered free Senior High School (SHS), in a country like Ghana, cannot be practiced.
In a dialogue during an eye witness news, Mr. Terkper said it will be judicial and wise if government should call off embarking on some of the projects it intended to in order to make allowance for the economy to bounce back and thrive.
"I am going to use the Free SHS, unfettered free SHS; I am free to say it because in 2017, I tweeted and said unfettered free SHS was attractive but cannot be achieved. Ghana cannot do unfettered free SHS." 

Seth Terkper
The free SHS is a new policy started in September, 2017 by the ruling government, the New Patriotic Party (NPP) to provide free secondary education to all students in order to relieve the burden on parents and guardians.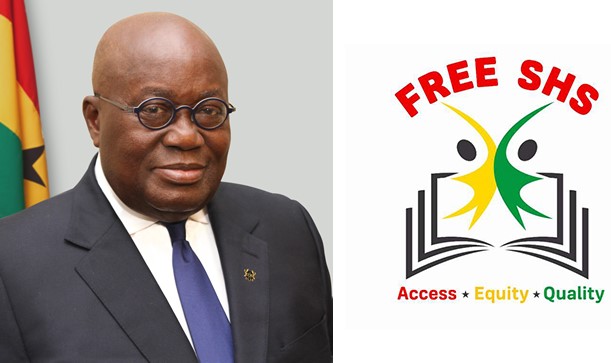 The former finance minister added that it will make a lot more sense if long-term projects like building more infrastructure were suspended for the time being, perhaps, for a year, until the economic situation in Ghana revived.
"If we have a project which we have signed to complete in three years, I think we can suspend it for one year until we improve the situation…for instance, some roads or some hospitals."

Seth Terkper
Mr. Terkper was referring to the yet to be approved US$3 billion agreement with the International Monetary Fund (IMF) for a loan to resuscitate the economy.
Contention About The US$3billion Loan From IMF
The government, though as an emergent solution to Ghana's troubling economic crisis, resorted to the IMF for these funds to bring the economy back to normalcy.
To support the country with this credit however hinged on the agreement that Ghana will implement the debt restructuring programme, which was announced by the Finance Minister, Ken Ofori-Atta on November 24, 2022 during his presentation of the Budget Statement.
Opinions from economists, financial experts and citizens suggested the loan has contributed to reliving the economy by the appreciation observed in the cedi.
Ghana, from the beginning of the year, has been struggling on how to raise enough funds to service her growing debt thus, the introduction of new laws like the e-levy to generate enough revenues.
The country has also been downgraded by several credit rating agencies and has rising concerns about her inability to pay off the new Eurobonds issued out to investors. This is a case of worry for the former finance minister thus, his earlier submissions and suggestions.
READ ALSO: Labor Demand Up By 11.7% At The Beginning Of Q4 2022