Member of Parliament for North Tongu, Samuel Okudzeto Ablakwa, has cautioned Ghanaians to expect more scandals in the year 2023.
According to him, the public must anticipate such scandals starting from the coming week.
Providing his forecasts for 2023, Mr Ablakwa noted that his predictions are no charlatanic prophesies.
"Sadly, Ghanaians should expect more scandals in 2023. The first in the ever-unending series of revelations would be put in the public domain from next week."

Samuel Okudzeto Ablakwa
Among other things, he noted that former President, John Mahama, will emerge victorious from the 2023 NDC Flagbearer primaries with more than 95% of valid votes cast.
Mr Ablakwa indicated that former President, John Mahama, is also expected to retain Professor Naana Jane Opoku-Agyemang as his Running Mate for the 2024 presidential election.
Public agitations against the Akufo-Addo/Bawumia/Ofori-Atta debt exchange programme, Mr Ablakwa noted, is predicted to reach a crescendo as an overwhelming majority of Ghanaians will outrightly reject the "draconian terms". He explained that the debt exchange resistance and considerable turmoil would lead to a substantial delay in an IMF Board Agreement, which development will further exacerbate Ghana's current economic calamity.
Commenting on the national cathedral, Mr Ablakwa stated that RIBADE Limited, the JV contractors consisting Rizzani de Eccher SpA, M. Barbisotti & Sons Ltd and DeSimone Ltd tasked to construct "President Akufo-Addo's $400 million Cathedral", will formally announce their disinterest and final withdrawal from the beleaguered project which has consistently been a cause célèbre.
"Owners of the Waterstone Realty Luxury Apartment Complex demolished in May 2018 to pave way for the cathedral construction are expected to rebuff renewed appeals from government for an out of court settlement and will vigorously pursue their GHS120million judgment debt case."

Samuel Okudzeto Ablakwa
The North Tongu legislator highlighted that NPP MPs will early this year discover that they were "tricked" by President Akufo-Addo and that he is absolutely determined to keep his cousin at the Finance Ministry even if that will cost him his presidency. He explained that NPP MPs will bitterly regret their betrayal of the NDC caucus by not voting together with the minority caucus to secure the two-third constitutional threshold that would have ousted disastrous Ken Ofori-Atta.
"Some of the disappointed NPP MPs will publicly concede to their tactical error and shall be seeking new belated #KenMustGo collaborations with the NDC caucus."

Samuel Okudzeto Ablakwa
Meanwhile, Mr Ablakwa projects that President Akufo-Addo and his "cabal" will proceed to victimize the #KenMustGo NPP MPs by actively sponsoring candidates against them in the upcoming NPP parliamentary primaries.
Additionally, he forecasted that two pending nominations for Justices of the Supreme Court which have currently been caught up in parliamentary gridlock will move from bad to worse. The embattled nominees, Justices George Kingsley Koomson and Ernest Yao Gaewu, he revealed, may have to brace themselves for a fatal outcome.
"I can very safely predict that Ghana's Supreme Court shall continue to treat our e-Levy case without any sense of urgency. Unlike in the controversial 'Deputy Speakers Can Vote' Case which was decided within an impressive 4-month supersonic speed — Abdulai filed in December 2021, judgement was ready by March 2022 and by April his review application had been unanimously dismissed."

Samuel Okudzeto Ablakwa
Economic forecast of government's performance in 2023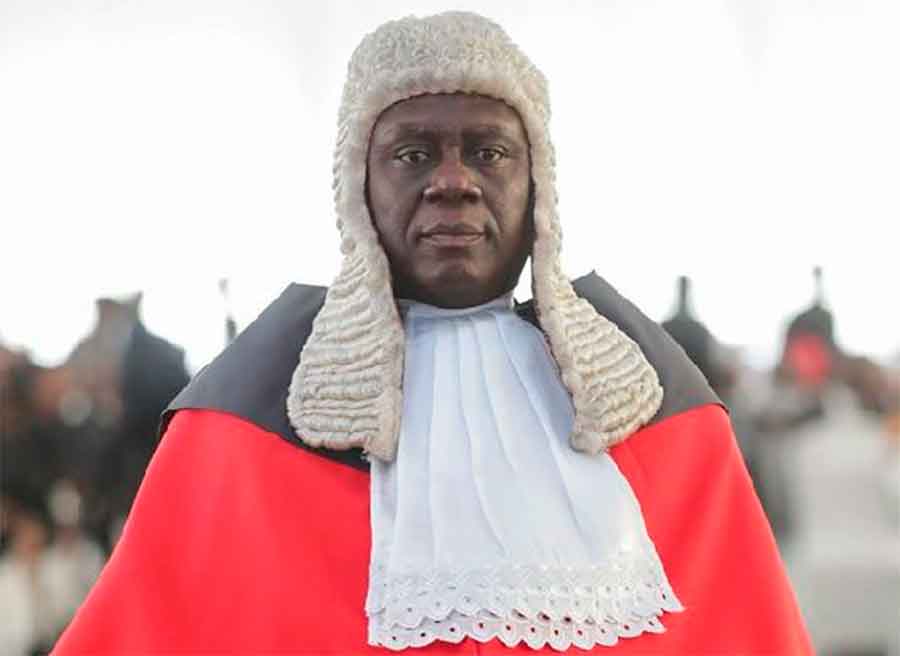 Like many Ghanaians, Mr Ablakwa noted that he can equally forecast with ease that Assin North MP, James Gyakye Quayson's injunction will remain as an effective all-year restraint and thereby guarantee the NPP a numerical advantage in Ghana's historic hung parliament.
In a similar light, Mr Ablakwa explained that when Chief Justice, Anin Yeboah, retires in May this year, the frosty relations with the NDC caucus and "palpable bias" of the apex court which he championed is most likely going to haunt his successor. This, he indicated, will affect what would have otherwise been a smooth parliamentary vetting and approval process of Ghana's next Chief Justice;
"2023 appears set to be the year of by-elections. I can see at least two by-elections on the horizon."

Samuel Okudzeto Ablakwa
Considering what he described as the "monumental economic crisis created by government's mismanagement and gross ineptitude", coupled with the outrage of Ghanaians, Mr Ablakwa anticipated that President Akufo-Addo will set a "refreshing record in 2023 by his own abysmal standards", as he totally avoids his infamous €20,000 (GHS218,000) an hour chartered 'sky bath' trips.
READ ALSO: Lula To Be Sworn In As Brazil President