The High Court has ruled that the Minister of Trade and Industry, Kobina Tahir Hammond, popularly known as KT Hammond, is not guilty of contempt in the case involving Assin North Member of Parliament, James Gyakye Quayson.
The court's decision hinged on the inability of Mr. Gyakye Quayson's legal team to provide concrete evidence of contemptuous statements made by KT Hammond. In response to the verdict, KT Hammond expressed his satisfaction, emphasizing the court's meticulous and legally sound analysis of the case. He lauded the ruling as a vindication of the principle of freedom of speech.
He also addressed the claim made by Mr. Gyakye Quayson's lawyer, Mr. Abraham Amaliba, that they had chosen him as a victim in bringing the case against him. KT Hammond refuted this notion, asserting that he could not be labelled as anyone's victim, and urged the opposing legal team to revisit their understanding of legal principles.
"The only short message I would want the lawyers of Gyakye Quayson to understand is, you don't take KT Hammond to court as a victim as stated by their lawyer Mr Abraham Amaliba.

"[Amaliba] stood here at the forecourt of the court and told the whole world that they decided their option or discretion to institute this application against me as a victim, they chose me as a victim. KT Hammond is nobody's victim at all. They must go back and read the rudiments of the law, the guys should understand the principles of the law, they just simply cannot decide to expend the court's time, expend the individual's time for no good reason."

KT Hammond
The case against KT Hammond stemmed from comments he made during an interview. In the interview, KT Hammond boldly proclaimed that Mr. Gyakye Quayson would end up in prison, triggering legal action.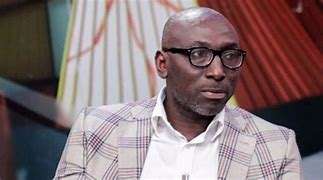 Legal representatives of the Assin North Constituency MP filed a writ at the High Court on July 7th, asserting that KT Hammond's interview violated Mr. Gyakye Quayson's right to be presumed innocent and enjoy a fair trial. Counsel Justin Pwavra Teriwajah argued that KT Hammond's statements were not only prejudicial to the court's lawful proceedings but also amounted to contempt, as they essentially usurped the role of the trial judge.
The writ sought to bring KT Hammond before the court to face contempt charges, with a potential prison sentence if found guilty. Mr. Gyakye Quayson, who is currently standing trial for perjury, has been accused of making false statements while filing his nomination for the 2020 elections, as he was allegedly holding dual citizenship at the time.
Freedom Of Speech Versus Contempt Of Court
The court's ruling, absolving KT Hammond of contempt, underscored the importance of substantiating accusations of contempt with clear evidence. It also underscores the broader issue of preserving freedom of speech while ensuring that legal proceedings remain impartial and unprejudiced.
Freedom of speech is a fundamental principle of democratic societies, and protecting it is essential to maintaining a just and open legal system. The courts must weigh the balance between this freedom and the need to ensure a fair trial and prevent undue influence on legal proceedings. The High Court's decision, in this case, has set a precedent that emphasizes the necessity of providing tangible proof of contemptuous actions or statements to avoid compromising this fundamental freedom.
In the aftermath of this ruling, it is expected that legal actors and advocates for freedom of speech will scrutinize the decision and its implications closely. This case highlights the broader need for clear guidelines and standards when it comes to distinguishing between freedom of speech and contempt of court. It also raises questions about the role of public figures and politicians in making public statements related to ongoing legal proceedings and how such statements should be regulated to ensure a fair trial.
READ ALSO: National Cathedral: Allegations Over Audits Denied