Former Member of Parliament for Kumbungu, Ras Mubarak, has expressed disappointment in the country the first President of Ghana, Dr Kwame Nkrumah, gained independence for.
In a letter penned to the ex-President, Mr Mubarak revealed that the country is in a mess and trapped in a cycle of visionless leadership. He indicated that the hearts of many are "heavy laden with pain", wishing Dr Mrkumah had been present, "but more than anything, wishing your reign as the greatest President Ghana's ever had had ruled our country a little longer".
"The country you fought for is in a mess, trapped in a cycle of visionless leadership. The descendants of those who fought against our independence and committed the greatest sins against our country are in charge today. How Ghanaians soon forgot them and allowed this to happen is unbelievable. With the same old tricks and lies, they warmed their way into the People's hearts. And the man they thought was our present day messiah has been a major disaster. I do not wish to disturb your solace with what you know already. The traitors and their descendants are no good. Happy birthday Sir."

Ras Mubarak
Describing the late Dr Nkrumah as his "hero and master" in celebration of his birthday, Mr Mubarak indicated that the first President would have been a hundred and three years today.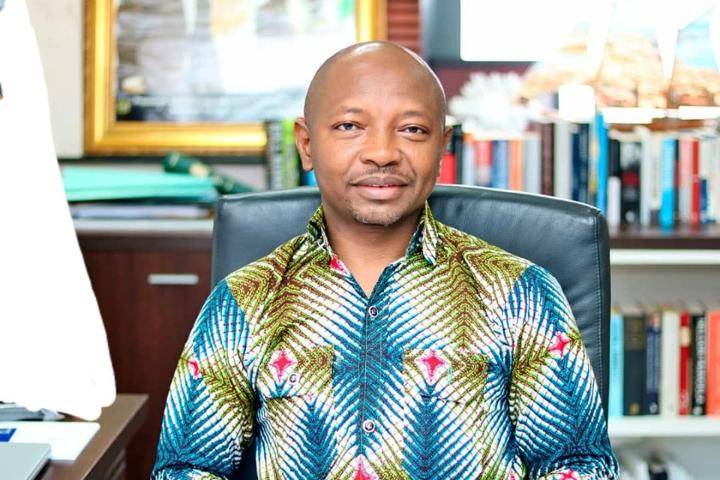 "Last night at the dinner table, my daughters were singing your name. I and my household remember you with great fondness and longing. My children see your photo every day to and from their bedroom. You are our hero. I took them on a drive on the Tema motorway this week. Showing them one of your many legacies to Ghana."

Ras Mubarak
The former Kumbungu legislator noted that the country is paying "dearly for chasing after what is cheap". He expressed grief over what he deemed as "cowardly", the move by some persons who have "even burnt down any literature" on Dr Nkrumah in the country.
"… You sacrificed your youth and life for. They thought they could obliterate your legacy and love from our hearts. How crazy of them to think a selfless and dedicated man like you is destructible. We mourn the day those traitors and their Western sponsors rewound the clock of progress in Ghana and Africa, hoping that someday, from amongst us would emerge a great leader like you. You remain now and forevermore in our hearts till we meet again."

Ras Mubarak
Kwame Nkrumah Memorial Day
Every 21st September is Kwame Nkrumah Memorial Day in Ghana. This holiday commemorates the birthday of Ghana's main independence leader, first prime minister, and first president, Osagyefo Kwame Nkrumah.
The holiday was previously known as 'Founders' Day'. However, there has long been a movement in Ghana to celebrate 4th August as Founders' Day instead of or in addition to 21st September. This is because there were six main independence leaders, not just one.
Dr Nkrumah was Prime Minister just before and after Ghana gained its independence from the British Empire in 1957 and he was the major force pushing for independence with the most influence. He then became the nation's first President on the passing of a new constitution in 1960.
READ ALSO: Ghana's Economy Expands By 4.8% In Q2 2022, Beats Analysts' Expectations