An Associate Professor and a Senior Lecturer at the University of Ghana, Professor Ransford Gyampo, has intimated that the Minority leader in Parliament, Haruna Iddrisu's, confused position on the E-Levy is problematic.
According to Professor Gyampo, the Minority leader's stance clearly shows that he and his party, the NDC, haven't learnt any serious lesson on what has created the kind of Parliament which exists today.
"Haruna Iddrisu's confused position on the E-Levy is problematic. He was heard publicly asking for a reduction of the 1.75 percent to 1 percent. Now he's saying the whole E-levy must be jettisoned. What is this, Haruna?"

Professor Gyampo
The Associate professor averred that it appears Haruna Iddrisu spoke out of his own conviction on the 1 percent and was later forced by his party to reverse what he publicly said to outrightly reject the levy.
"How does this make him feel as Minority Leader? Extreme partisan manipulation of leaders who have their own conviction in call with their constituents, is a recipe for disaster in any democratic representation".

Professor Gyampo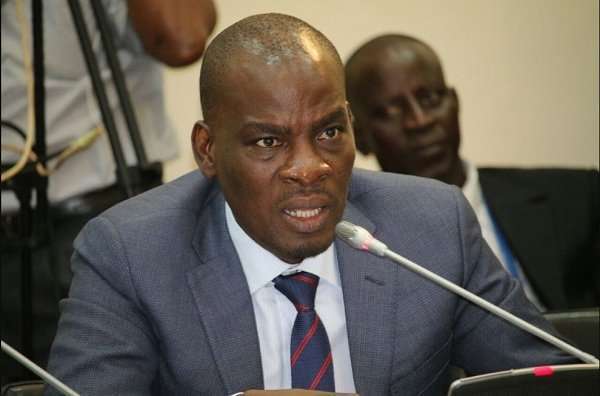 Representation, Professor Gyampo noted, is not about political parties and their interests but absolutely about constituent interests. He asserted that any attempt to extol partisan interest over constituent interest would backfire in a manner that would hurt a political party badly.
"We have a hung Parliament today partly because the NPP wanted to safeguard its partisan interest by imposing candidates on constituents. They are paying dearly for it, even though their pain is also paying for democratic deepening".

Professor Gyampo
Decision to support E-levy shouldn't be partisan
Professor Gyampo stated that the decision to support or not to support the E-levy must be based on the Ghanaian constituent interest and not partisan interest. He explained that constituency interest and partisan interest must never clash in the context of representation.
He noted that the NDC must understand that their MPs are first, representatives of their people and constituents. Partisan interest that breeds unnecessary intransigence, he posited, comes secondary and cannot be used to manipulate leaders in Parliament in the context of democratic representation.
Professor Gyampo intimated that the well-meaning Ghanaians who have spoken against E-levy have done so because of its potential impact on the already burdened tax-payer, the poor and the possibility of bringing cash economy into full scale.
He stated that these should be the reasoning behind any call for reduction or total abandonment of the levy. He warned that excessive partisanship in this discourse is "repulsive to floating voters as it would lead to needless intransigence that would eventually make the country ungovernable".
"It must however be noted that a chaotic and an ungovernable country perceived to have been directly or remotely orchestrated by the opposition would not score them any political point. Rather, it would anger floaters and win more sympathy for the ruling elites".

Professor Gyampo
Professor Gyampo urged both sides of Parliament to dialogue sincerely, knowing that, consultations cannot be held in perpetuity and that none has the weight to throw about. He averred that the threat to shut down the entire government, should the budget not pass, is an unnecessary political blackmail that has no place in situations that calls for proper dialogue.