Following the passing of Akoto Ampaw, statemen and citizens have expressed their sympathy and condolences.
Some of them have shared their memories of the profound private legal practitioner, Akoto Ampaw.
Mr Akoto Ampaw died on Friday, October 20 after a short illness.
In a Facebook post, private legal practitioner Kofi Bentil eulogized the late famous lawyer Akoto Ampaw, recounting memorable days with him.
"Here is the man "Sheeyshey", on this occasion, he led Hassan Tampuli to fight for polling station accountability, [but] few appreciated the importance of this. Suffice it to say without this Court Ruling we won, NPP would not have won the election, because there was no way to account for ballots."

Kofi Bentil
He emphasized the quality of the person Akoto Ampah was.
"That was the quality of the man Sheeyshey, Lawyer Akoto Ampaw, quietly makes monumental impacts and walks away from the limelight till he is needed again!!"

Kofi Bentil
"Rest well My Mentor", he eulogized.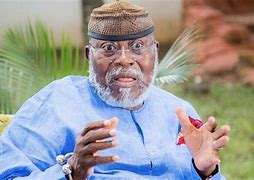 Akoto Apaw's Legacy

Lawyer Ampaw was part of the New Patriotic Party's legal team in the landmark Electoral Petition of 2013 case. Also, in 2021 he was the head of the legal team defending President Nana Addo Dankwa Akufo-Addo's win in the 2020 Presidential elections at the Supreme Court.
He was a distinguish law by all standards, respected by many people across the political divide.

A founding father of the New Patriotic Party (NPP), Dr Nyaho Nyaho-Tamakloe, also said the late Akoto Ampaw was a true human rights lawyer.  He said he had known Akoto Ampaw for over forty years and engaged in several political activities together.
Dr Nyaho-Tamakloe recalled their days on the Kume Preko demonstration. The demonstration was organized in 1995 against the introduction of the Value Added Tax (VAT) policy by the then Rawlings administration.
Dr Nyaho-Tamakloe testified to the great feat Akoto Ampaw achieved as a human rights lawyer.
"I have known him for close to 40 years, we have done a lot of political activities together, [and] he was a great activist and a true human rights lawyer."

Dr. Nyaho Nyaho-Tamakloe
However, Dr. Nyaho-Tamakloe expressed his disappointment at the late lawyer's silence on national issues. Dr. Nyaho-Tamakloe expected the human rights lawyer and activist to speak out against the government's decisions that have led the country into economic woes.
Lawyer Akoto Ampaw was a veteran Ghanaian lawyer and human rights activist. He was born on 14th June 1971. He died at the age of 52 years.
He graduated from the University of Ghana with an LL.B in 1973 and the Ghana School of Law with a B.L. in 1993. He was popularly know as 'Sheeyshey' during his days as a student at the University of Ghana.
The details of the illness remain unknown to the public. Lawyer Anthony Akoto Ampaw was married with children.

READ ALSO: Akosombo Spillage: A Necessary Evil