Likes and clicks, reposts and retweets, trends and hashtags, shares, and comments transcend entertainment, sports, and politics.
Since social media began breaking international boundaries on the back of lightning-speed globalization, democracies, particularly elections have had their share of the boons and banes.
In landmark instances, the impact of social media on the US 2016 elections remains an unignorable reminder of the edges democracies are traversing, from threats of international interference to the exploitation of big data.
In sharp contrast, however, elections held during the COVID pandemic, like in the 2020 General Elections in Ghana have forever indebted democracies to the charity of social media platforms as they provided virtual campaigns during the times.
Hence glossing an eye on the force these platforms hold in any public discourse, particularly elections may be a dereliction of a civic duty on grandiose.
It is with this illumination, that the Electoral Commissioner, Jean Mensa called for the development of a framework to guide the use of social media around elections and the peace and security in Ghana, especially towards the 2024 General Elections.
"We prepare towards elections, our general elections next year. We are mindful of our new normal. We are mindful that we have a new industry, led by persons whose sole duty is to use social media to peddle falsehood to undermine electoral integrity and the credibility of EMBs, as well as their work and the leadership and the persons at the helm of affairs. We, on our part, will use the positive side of the two-edged sword to reach out to the citizenry and provide them with relevant timely information.

"We, in the Electoral Commission of Ghana support the development of a framework to guide the use of social media around elections and the peace and security of our respective countries. I join my voice to Musk and I quote him "There should be regulations on social media to the degree that it negatively affects the public good." I wish us all successful deliberations may God bless our nation Ghana and make her great and strong."

Jean Mensa, EC
The call is a very proactive one, one that should have attracted commendations from all over. However, the call to shelter Ghana's enviable democracy within the West African sub-region from the threats that may be posed by unchecked expressions on social media has been heavily discounted in public discourse.
This is largely due to the recent seemingly dogmatic position of the Electoral Commission on issues of elections. The public largely perceives the Electoral Commission to be very stiff on tolerating dissenting views. It is thus believed, that the call is an obvious intention of the Electoral Commission to inadvertently suppress opinions on its activities.
Notwithstanding, its diminished reputation for which the public does not want to heed the calls for the regularisation of social media, the potential of these platforms require that at least the public is sensitized on the issues ahead of the 2024 General Elections.
Approximately 16 million of Ghana's 30 million population use the internet. This has translated into an impressive presence on social media platforms by Ghana's youthful population. Data shows that over 89.9% of internet users in the country use WhatsApp. Other platforms such as Facebook, Instagram, YouTube, and X formerly called Twitter amongst other hold very considering percentages as well.
These platforms are used for several purposes like business, religious, political, etc.
Recognizing the opportunities, political parties and candidates have diverted so many resources to social media campaigns, understanding how social media influences elections and what voters can do to navigate the web wisely is crucial. Targeted ads and trends are set to drive the numerical contest that usually ensues by having targeted demographic information (age, gender, and location) interests, and engagement in the heated times.
These days, parties and political figures have employed personal social media managers, photographers, and videographers to promote their online personalities.
Not only political parties, civil society, and religious bodies who are usually involved in peace campaigns during elections take advantage of the platforms to spread tolerance and peace.
These have significantly increased participation and the free flow of information. It has enabled people to have a greater interaction with the political climate, controversies, and news surrounding the candidates. Unlike traditional news platforms, such as newspapers, radio, and magazines, social media gives people the ability to comment on a candidate's advertisement, news surrounding the candidates, or articles regarding the policy of the candidates. It also permits people to formulate their own opinions on public forums and sites and allows for greater interaction among voters.
The Challenges of Social Media in a Democracy
But like many technological advances, the boons are intertwined with the banes. Misinformation, disinformation, echo chambers, bandwagon effects, information overload, and many more in the context of booming political instability within the region cannot be overlooked.
The challenges of social media in a democracy are multifaceted and complex. While these platforms offer numerous opportunities for free expression and the exchange of ideas, they also present significant risks to the health of democratic systems.
The echo chamber is a setting that reinforces rather than challenges existing beliefs. It is believed that social media's content curation often creates political echo chambers. Political echo chambers are a natural extension of social media's impersonal algorithm, wherein a platform analyzes a user based on their engagement and then shows them more content of a similar type. For example, a platform is more likely to recommend a politically left-leaning person more left-leaning content. This creates a bandwagon effect which may disregard context and fact-checking.
This allows misinformation to spread quickly and easily. When all messages on a person's social media pages cohere with their existing beliefs, and no one within their social circle steps up to challenge those messages, misinformation spreads unchecked. These are the panacea for misinformation and disinformation.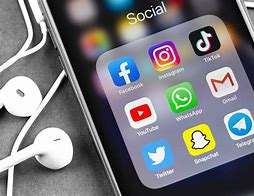 In the digital age, social media platforms have become an integral part of our lives, profoundly affecting the way we communicate, access information, and participate in the democratic process. While they offer numerous benefits, such as enabling free expression and facilitating the exchange of diverse viewpoints, they also pose a range of challenges to democracy.
One of the most significant challenges posed by social media in a democracy is the rampant spread of misinformation and fake news. The rapid dissemination of false information can lead to confusion, exacerbate partisan polarization, and even influence election outcomes. In recent years, false stories have gained traction and undermined trust in credible sources of information.
While social media platforms have the potential to engage young people in politics, they can also lead to political apathy. The ease of "clicktivism" may give the illusion of participation without tangible impact, discouraging deeper engagement in the democratic process.
The list goes on and on from online harassment and cyberbullying to the concerns of privacy, data collection, and handling.
The major concern in democracies as the EC mentions is how these situations undermine trust in state institutions. The rapid spread of conspiracy theories and mistrust of institutions, often amplified on social media, can erode confidence in democratic processes and institutions. A loss of faith in elections, the media, and government can have far-reaching consequences for the functioning of a democracy.
Addressing these challenges requires a multifaceted approach, involving not only regulation but also media literacy, critical thinking, and responsible platform design. As societies grapple with the impact of social media on their democracies, finding a balance that preserves the benefits while mitigating the risks is essential for the future of democratic governance.
While concurring with calls for the Electoral Commission to set the tone by being transparent and open to criticism, as was admitted by the Electoral Commission's speech, the public ought to not downplay the call because of the Electoral Commission's recent supposed dogmatic lifestyle. That will be an ad hominem to the debate.

READ ALSO: Galamsey Fight: The Palace Must "Re-evoke The gods"