Energy Strategist and Lead Technical Consultant to Chamber of Petroleum Consumers-Ghana (COPEC), Dr Yusif Sulemana has called on the government to change its existing strategy to ensure that 10 percent of the country's generation mix comes from renewable energies by 2030.
It is without doubt that transition towards renewable energies has gained momentum in recent times and countries are constantly considering resilient strategies to pace up this transition. But this also means that countries dependent on hydrocarbon resource exploitation are also being threatened.
Given this trajectory, Dr Sulemana indicated that Ghana will therefore "have to look at the strategies that we have to put in place locally to be able to ensure that we keep pace with the global energy community (i.e. the upsurge in renewables) whiles we don't also leave our world of hydrocarbon to get stranded."
Particularly, about 80 percent of global energy mix is still in fossil fuels and as such, Ghana's competitive advantage and industrialization is for the most part hinged on its hydrocarbon resources. So, this issue is not only unique to Ghana but rather a global one.
Meanwhile, an increase in energy demand, especially in fossil fuels around the world would lead to the threat of climate change emanating from the increased emissions of carbon dioxide. Thus, while a transition to renewable energies is urgent and at the same time accelerating, it has to be done with much caution, he explained.
"…transition is ongoing, it is gathering momentum, but it has to be done surgically so that we do not create energy security issues in the global energy community and in Ghana."
He made these remarks in reaction to the mid-year budget review presented by the Minister of Finance, Ken Ofori-Atta which highlighted sentiments that Ghana could end up with stranded assets as the call for energy transition towards renewable energies deepen.
Strategies to adopt in order to accelerate Ghana's transition towards renewables
In 2010, the government set the target to achieve a 10 percent energy generation mix in renewables. However, 10 years afterwards, the country can hardly boast of achieving 2 percent of this target. This target (10 percent) has been maintained for the next decade, but with the current strategy, the country may still struggle to meet the target by 2030, thus warranting a change, Dr Sulemana indicated.
Speaking to the Vaultz News, the energy expert averred that the government must create an enabling environment to attract private sector investment into renewable energy technologies.
"Government still has a lot to do especially in the world of hydrocarbon [resources]. And so, going forward, what we need to do is to make sure that we create an enabling environment."
While a lot of private sector investors may be interested in entering into the renewable energy market, this is being slowed due to key bottlenecks such as bureaucratic regulatory frameworks which are hindering free access or exploration into renewable energies, he maintained.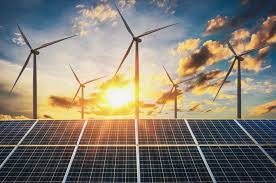 He also intimated that the government may consider investing a lot into the country's well of hydrocarbon now, get the proceeds from that and reinvest into renewable energies. This is the strategy that most countries that have access to hydrocarbon resources are involved in, he surmised.
Akin to this strategy is the Minister's proposal to accelerate the country's exploration activities and develop a home-grown strategy to extract its fossil fuels. The Minister suggested the need to empower the Ghana National Petroleum Commission (GNPC) to raise required funds to ensure the financing of exploration activities and development of oil fields to shore up the country's hydrocarbon resource exploitation.
READ ALSO: Gov't revises 2021 growth forecast to 5.1%