South Africa's Commission for Gender Equality (CGE) has expressed excitement about the proposal to introduce a gender-neutral ID number that does not highlight a person as either a male or female.
"As the CGE, we are very excited about the proposal by the Department of Home Affairs. We hope that Home Affairs will take the progressive step to include gender neutral across the board for an opt system. So, you can opt into a particular gender recognition and marker whether male or female.
"South Africa has always been leader in that regard. Even when you look at the LGBTI rights in the country, we have been pretty ahead of the curve most of the time".

Busiswe Deyi of the Commission for Gender Equality
The Department of Home Affairs (DHA) is working on changes to South Africa's ID system to better reflect non-binary, intersex and trans persons in the country. In a presentation, the department's chief information officer, Sihle Mthiyane, explained that this would include proposed changes to ID numbers in South Africa, and references to a person's gender.
LGBTI Community excited about the proposal
The lesbian, gay, bisexual, trans, and or intersex community, which welcomes the new proposed non-gender marker, believes this move by South Africa is overdue. Gender rights experts have highlighted that problems of being unable to change a gender marker bring out difficulties in activities such as opening a bank account.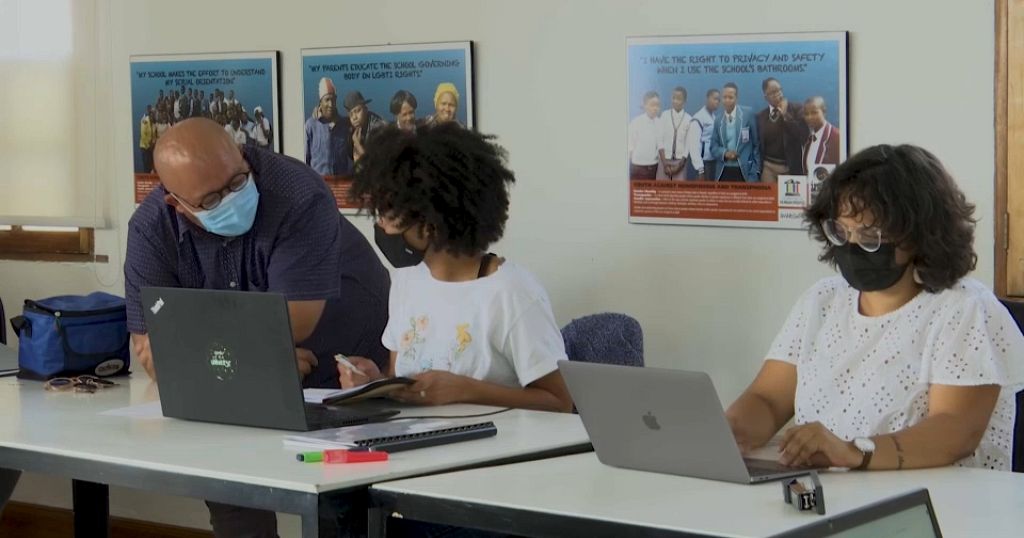 "We have to ask why we need gender on our documents. What purpose does it really serve to have a gender marker on your ID? So, part of the problem of not being able to change a gender marker, as you can imagine, relates to opening a bank account, applying for job and just a whole range of things like your driver's license".

Jabulani Pereira, Iranti Director
The Department of Home Affairs document on identity management states that South Africa has an estimated five hundred and thirty thousand South Africans who identify as non-binary.
Current ID System in SA
Under the current system, a South African ID number is a 13-digit number defined by the following format: YYMMDDSSSSCAZ.
The first six digits (YYMMDD) are based on your date of birth. For instance, 20th February 1992 is displayed as 920220. The next four digits (SSSS) are used to define a person's gender. Females are assigned numbers in the range 0000-4999 and males from 5000-9999.
The next digit (C) shows the person's SA citizen status, with 0 denoting that you were born a South African citizen and one denoting that you're a permanent resident. The next digit (A) was used until the late 1980s to indicate a person's race. This has been eliminated and old ID numbers were reissued to remove this.
The last digit (Z) is a checksum used to check that the number sequence is accurate using the Luhn algorithm's set formula.
Possible format for the proposed ID Card
While it was important to keep certain parts of this system in place, notably those relating to residency, age and security, Home Affairs department's chief information officer, Sihle Mthiyane said that the department was looking at proposals to change the ID format around gender.
"The numbers on the ID are binary in nature, assuming South Africans are either male or female. Which is unfair, exclusionary and unconstitutional. We held a dialogue with the LGBTQIA+ community, who advised that the future of ID numbers should not be limiting".

Mthiyane
Mthiyane explained that the proposal could also see a gender-neutral ID number introduced which was not male or female. This could also be available at birth to avoid issues relating to intersex persons, he said. Another option could see a random unique identity number introduced that is not linked to or founded on a person's sex/gender, date of birth, place of birth or any other marker.
Mthiyane however, cautioned that this was not necessarily an overnight change and would require amendments to existing legislation, including the Identification Act 68 of 1997, before being introduced as its own policy. CGE CGE CGE