President of Ukraine, Volodymyr Zelenskyy is set to address the UN general assembly on Tuesday, September 19, 2023.
It will be Zelenskyy's first in-person address to the UN body since Russia's invasion.
Last year, Zelenskyy sent a pre-recorded speech to the UN general assembly in which he said,"We can return the Ukrainian flag to our entire territory. We can do it with the force of arms, but we need time."
Zelenskyy and the First Lady of Ukraine, Olena Zelenska, arrived in New York on Monday, September 18, 2023.
The Ukrainian President headed straight to the Staten Island university hospital from the airport after landing in New York.
During his visit to the hospital, where Ukrainian soldiers have been treated for amputations, Zelenskyy told reporters, "For us it's very important that all our words, all our messages will be heard by our partners."
Zelenskyy awarded medals to the wounded soldiers and some hospital staff.
"Thank you for continuing to fight for our country and defend its borders. I also thank the doctors and all those who have been supporting Ukrainian soldiers since the beginning of the full-scale war," he said, according to a statement from the presidential office.
"We will be waiting for all of you. We need you – every warrior of Ukraine – to defeat the enemy. Thank you for your service! Everyone is proud of you! I wish you recovery, victory and return home!"

Volodymyr Zelenskyy
Also, Zelenskyy is slated to attend a UN security council meeting on Ukraine on Wednesday, September 20, 2023.
However, it was unclear on whether he would remain seated if Russia's Foreign Minister, Sergei Lavrov, speaks during the meeting.
"And if in the United Nations still … there is a place for Russian terrorists, the question not to me I think, it's a question to all the members of the United Nations," he said.
"I'm not sure that we will choose the format, " he noted.
When asked whether he would stay in the room to listen, Zelenskyy said, "I don't know how it will be, really."
Zelenskyy To Meet With Brazillian President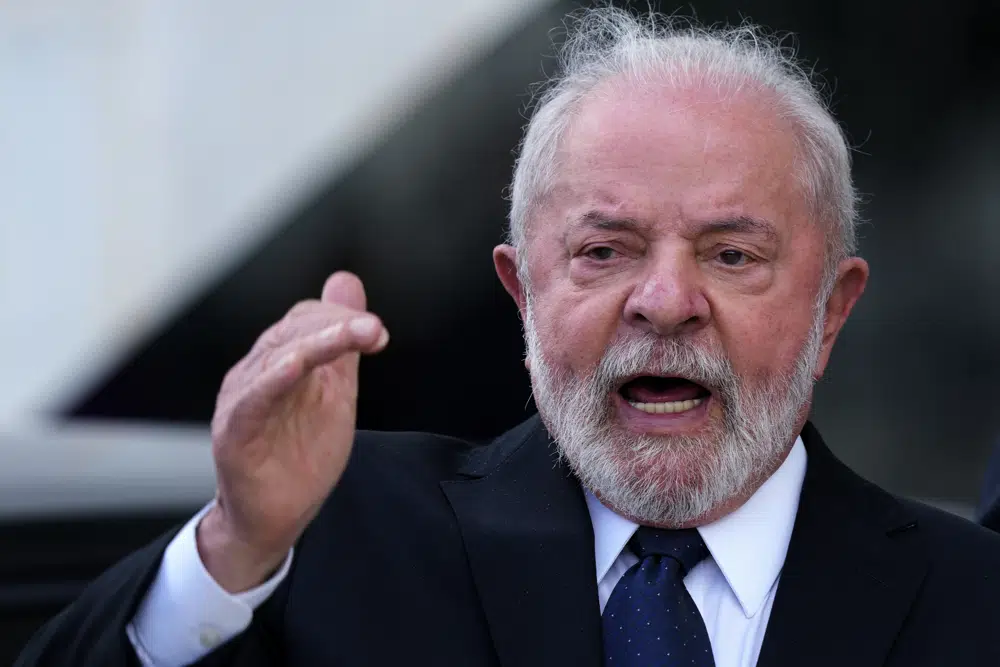 Meanwhile, the office of the Brazilian presidency announced on Monday, September 18, 2023, that Brazilian President, Luiz Inacio Lula da Silva will also meet Zelenskiy in New York on Wednesday.
Lula has advocated the creation of a group of nations to mediate an end to the war between Russia and Ukraine, but in May he stated that both Moscow and Kyiv were to blame for the conflict, angering the U.S and European states who back Ukrainian resistance to the Russian invasion.
Last month, Lula told reporters that neither Zelenskyy nor Russian President Vladimir Putin was ready for peace.
Zelenskyy is expected to seek to convince Lula that the war is not an obstacle to progress for the world's poor, and that Ukraine's fate is a legitimate matter for the world, not just Europe.
Lula and Zelenskyy have never met, though they held a video call in March days after Brazil voted for a UN resolution that called for peace and demanded Moscow to withdraw its troops.
Furthermore, U.S President, Joe Biden is slated to host Zelenskyy on Thursday, September 21, 2023, at the White House.
Zelenskyy is also expected to meet congressional leaders from both political parties while he is in Washington. U.S House Speaker, Kevin McCarthy said on Monday he would meet Zelenskyy this week.
In a post on Telegram, Zelenskyy disclosed that he plans to meet military and business officials.
READ ALSO: Russian Drone Attack Intercepted In Lviv