Russian President, Vladimir Putin has emphasized that the supply of Western weaponry to Kyiv will not change the course of the war.
Putin also echoed his stance that Ukraine's membership in NATO would threaten Russia's security while the provision of Western arms had only escalated global tensions further and prolonged the conflict.
These were the Russian President's first public response to the remarks made at the just ended NATO summit.
Commenting on France's decision to supply Ukraine with long-range cruise missiles, which can travel 250km (155 miles), Putin remarked, "Yes, they cause damage, but nothing critical happens in the war zone with their use."
Putin's statement came as U.S President Joe Biden said on Thursday, July 13, 2023 that Russia had already lost the war in Ukraine and expressed hope that the ongoing, though slow-moving, counteroffensive by Ukrainian forces would push Moscow to the negotiation table.
At a press conference with Finnish President, Sauli Niinisto in Helsinki, Biden said, "Putin's already lost the war. Putin has a real problem." "There is no possibility of him winning the war in Ukraine," he added.
Also, Putin iterated Moscow's strong opposition to Ukraine ever joining NATO, saying that it would threaten Russia's own strategic interests.
"This will not increase the security of Ukraine itself. And in general, it will make the world much more vulnerable," Putin said. He added that any country has the right to improve its security, but not at another country's expense.
Russia Perceives Fighter Jets Sent To Ukraine As "Nuclear" Threat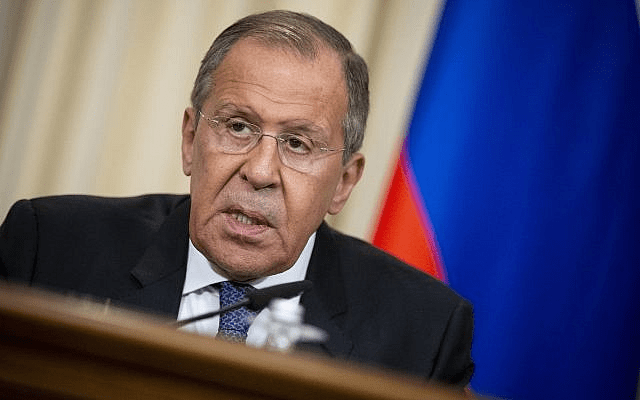 In another indication of Moscow's fury at NATO's increasing support for Kyiv, Russia's Foreign Minister, Sergei Lavrov averred that he would regard F-16 fighter jets sent to Ukraine as a "nuclear" threat because of their capacity to carry atomic bombs.
"Russia cannot ignore the ability of these aircraft to carry nuclear weapons. No amount of assurances will help here," Lavrov was quoted as saying by the Russian foreign ministry.
Despite the fact that Kyiv's military allies are yet to agree on the supply of US-made warplanes to Ukraine, officials disclosed on the sidelines of the NATO summit that Ukrainian pilots will begin training on F-16 fighter jets in Romania next month.
At the NATO summit in Vilnius, Ukrainian Defense Minister, Oleksii Reznikov signed a memorandum with his counterparts from 11 countries to create a coalition dedicated to the training of Ukrainian fighter pilots.
The program may extend to include other types of fighter aircraft in addition to F-16s.
Besides Ukraine, the coalition includes the UK, the Netherlands, Denmark, Belgium, Canada, Luxembourg, Norway, Poland, Portugal, Romania, and Sweden.
Reznikov announced the Romania training programme alongside Dutch Defence Minister, Kajsa Ollongren and Denmark's acting Defence Minister, Troels Lund Poulsen.
"Hopefully, we will be able to see results in the beginning of next year," Poulsen told reporters.
Resnikov said that he hoped the training would last no longer than six months and that by that point, Ukraine will be using the combat aircraft in its fight against Russia's invasion of his country.
According to air defence experts, U.S-built F-16 fighter jets would offer Ukraine an edge over the Russian air force, but only if combined with powerful missiles and targeting information which the West would also have to provide, drawing it more actively into the war.
READ ALSO: I Hope The Passage Of NACOC Bill Does Not Affect Food Production- Edudzi Tamakloe