According to Sweden's domestic security service, the Nordic nation's image has been negatively impacted by recent Quran desecrations in the country and protests in the Muslim world.
The agency, known by its acronym SAPO, disclosed on Wednesday, July 26, 2023, that security risks in Sweden have risen due to these incidences, causing the security situation to deteriorate.
The security agency asserted that aside the burning and desecration of Islamic religious books in Sweden, ongoing disinformation campaigns on social media and elsewhere, have affected Sweden's profile negatively.
In a statement, SAPO noted that the image of Sweden has changed "from a tolerant country to a country hostile to Islam and Muslims, where attacks on Muslims are sanctioned by the state and where Muslim children can be kidnapped by social services."
This risks fueling threats against Sweden "from individuals within the violent Islamist milieu," the agency disclosed.
Also, the agency revealed that the current risk of terrorism in Sweden remains at three on a five-point scale; an elevated level.
SAPO's Deputy Head of counter-terrorism, Susanna Trehörning, told reporters, "It's a serious situation that we're in."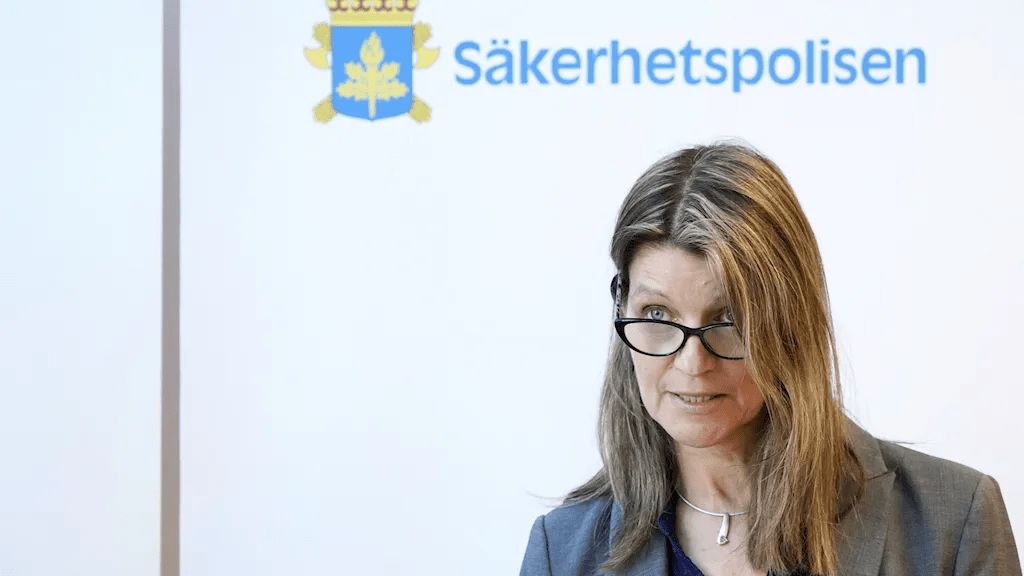 "It's a heightened threat and an attack can occur within the framework of a heightened threat."

Susanna Trehörning
Muslim nations have reacted angrily to a recent spate of public desecrations of the Quran by a small number of anti-Islam extremists in Sweden and most recently in neighboring Denmark.
Iraq, Lebanon, Algeria and Egypt are among the countries that have expressed their displeasure and taken diplomatic steps in retaliation.
The burning or desecration of the Quran or other sacred writings is not expressly forbidden by law in Sweden. Similar to many Western nations, Sweden has no blasphemy laws.
In Sweden, the constitution strongly supports and protects the right to organise public demonstrations. In the 1970s, blasphemy laws were abolished.
Police generally give permission based on whether they believe a public gathering can be held without major disruptions or risks to public safety.
Josep Borrell Decries Desecration Of Quran
Also on Wednesday, European Union foreign policy Chief, Josep Borrell, condemned the recent desecration of Quran in Sweden and Denmark that have seen a small group of protesters publicly burn the Quran, Islam's holy book.
"The EU reiterates its strong and determined rejection of any form of incitement to religious hatred and intolerance," Borrell noted.
Borrell emphasized that respect for diversity is a core value of the European Union. "This includes respect for other religious communities," he added.
"The desecration of the Quran, or of any other book considered holy, is offensive, disrespectful and a clear provocation. Expressions of racism, xenophobia and related intolerance have no place in the European Union."

Josep Borrell
The EU diplomat asserted that the bloc continues "to stand up for freedom of religion or belief and freedom of expression, abroad and at home; but not everything that is legal is ethical." 
He urged for mutual understanding and respect, saying, "These acts committed by individual provocateurs only benefit those who want to divide us and our societies."
Although similar criticism has been made by governments in other European nations, such as Sweden and Denmark, the thorny issue of how to strike a balance between free speech and respect for religion still lacks a conclusive solution.
Quite recently, eleven Western countries voted against a United Nations Human Rights Council (UNHRC) resolution that called on nations to "address, prevent and prosecute acts and advocacy of religious hatred that constitute incitement to discrimination, hostility or violence."
They claimed that the resolution was in conflict with their understanding of human rights and freedom of expression.
READ ALSO: The Issue In Bawku Is A Clear Case Of Violent Extremism- RISE Ghana