U.S President Joe Biden is slated to travel to Israel on Wednesday, October 18, 2023 amid increasing concerns that the ongoing Israel-Hamas war could escalate into a larger regional conflict.
U.S. Secretary of State, Antony Blinken announced Biden's travel to Israel early on Tuesday, October 17, 2023, after more than seven hours of talks with Israeli Prime Minister, Benjamin Netanyahu and other top Israeli officials.
"He is coming here at a critical moment for Israel, for the region and for the world," Blinken averred.
Blinken disclosed that the U.S President would make clear that "Israel has the right and the duty to defend its people from Hamas and other terrorists and prevent future attacks."
Blinken added that Biden will be briefed by Israeli officials on their war aims and strategy and would hear about how they intend to conduct operations "in a way that minimizes civilian casualties and enables humanitarian assistance to flow to civilians in Gaza in a way that does not benefit Hamas."
"It is critical that aid begins flowing into Gaza as soon as possible," Blinken said, adding that the U.S and Israel have agreed to "develop a plan" to get aid to civilians there.
He also said that Biden would work to try to secure the release of hostages taken by Hamas, which the US and other Western governments have designated a terrorist organisation.
Shortly after, White House National Security Council Spokesman, John Kirby announced in Washington that Biden would also go to Jordan to meet with King Abdullah II, Egyptian President Abdel Fattah el-Sissi and Palestinian President Mahmoud Abbas.
"We've been crystal clear about the need for humanitarian aid to be able to continue to flow into Gaza," Kirby said. "That has been a consistent call by President Biden and certainly by this entire administration."
Kirby stated that Biden will "reiterate that Hamas does not stand for the Palestinian people's right to dignity and self-determination and he'll discuss again the humanitarian needs of all civilians in Gaza."
Biden had been scheduled to travel to Pueblo, Colorado, on Monday, October 16, 2023, but the trip was postponed so he could consult with his aides and speak with fellow leaders about the situation in the Middle East.
Biden spoke by phone with Egypt's el-Sissi, Iraqi Prime Minister, Mohammed Shia al-Sudani and German Chancellor, Olaf Scholz about the fallout from Hamas militants' surprise attacks on Israel.
Biden's Visit Underscores Seriousness Of Israel-Hamas War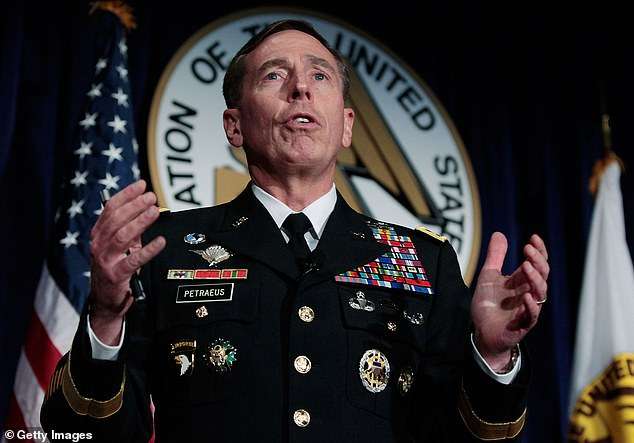 In an interview, former CIA Director and retired U.S General, David Petraeus opined that Biden's visit so early into the conflict shows "how serious this [conflict] is."
"There's nothing that shows that more than how the U.S President spends his time," he added.
'Going to Israel shows how important this is to the presidency, the US and, frankly, our allies across the world as well,' Petraeus said.
The General, who spearheaded U.S war efforts in Iraq and Afghanistan, added that security officials will also be watching other countries in the region, including Iran.
Petreaus said that it will be vital to watch what Iran's 'proxies,' terror groups that the country props up in Iraq, Syria and Lebanon, will do in the coming days and weeks.
"There's a lot of risk here, there's a lot of potential [for] further challenges if the war truly becomes regional", he noted
Petreaus asserted that the Israeli military leadership "clearly understand the magnitude of what lies ahead."
It will be Biden's second visit to an active war zone this year.
In February, he travelled to the Ukrainian capital, Kyiv, to meet President Volodymyr Zelenskyy and mark the anniversary of the Russia-Ukraine conflict.
READ ALSO: Ghanaian Equities Market to Be Driven By Bargain Hunting this Week- Analyst