A number of states in the US have reported record-high new Covid-19 infections this week, as people wait for the results of a hotly contested presidential election.
The states including Illinois and Texas, the two states leading the country in the most cases of COVID-19 reported a surge, with the Illinois Department of Public Health recording 9,935 new cases across the state, as well as 97 additional deaths attributed to the novel coronavirus.
The United States leads the world with the most cases and deaths linked to COVID-19, and US President Donald Trump has faced months of criticism – including from his Democratic presidential challenger, Joe Biden – for how his administration handled the deadly pandemic.
According to a national survey of the electorate this week, American voters said COVID-19 was their top priority, and about six in ten people said they believed the country was headed in the wrong direction.
The US has recorded more than 9.5 million COVID-19 cases and 234,300 deaths as of 5th November, according to data from Johns Hopkins University.
Meanwhile, in states with surging infection rates, officials are urging caution, while some put new measures in place to curb the spread of the virus.
Maine Governor, Janet Mills for instance has strengthened an earlier executive order that required mask use when it is difficult to maintain social distance.
The order now states that signs must now be posted in public places to notify people that they can be denied entrance for not wearing a mask.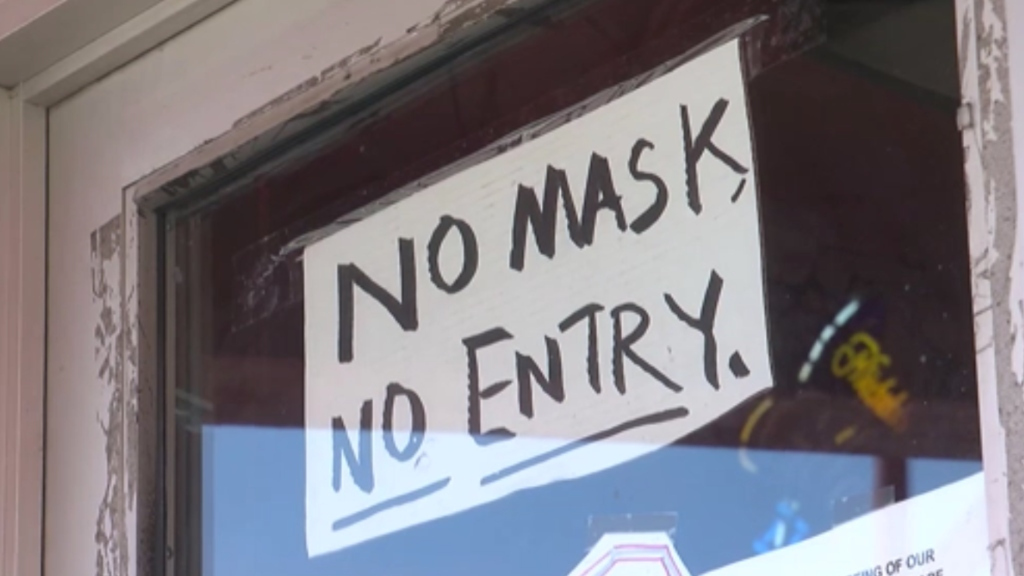 A public health order in Alabama also requires masks in public spaces until December 11, although the state has lifted limits on the number of people in public places, such as stores and fitness centres.
Alabama reported its highest number of new COVID-19 cases since early August on 4th November and more than 1,020 people were hospitalised representing an increase of 45 percent since late September.
Federal Reserve Chairman, Jerome Powell speaking at virtual news conference described the surge in COVID-19 cases in the US as "particularly concerning", adding that the economic outlook remained "extraordinarily uncertain" and that much depended on keeping the virus in check.
"Following the advice of public health professionals to keep appropriate social distances and to wear masks in public will help get the economy back to full strength," he said.
He noted that millions of people are still unemployed as a result of the coronavirus crisis, and mentioned that the recession is not "falling equally on all Americans."
"The high level of joblessness has been especially severe for low-wage workers in the services sector, for women, and for African Americans and Hispanics," he said.
Meanwhile, European governments including France, Germany and the UK have imposed lockdowns, restrictions and strict local measures in a bid to bring to halt a second wave of the pandemic as the covid-19 infections spike to record numbers.
WHO Director-General, Tedros Adhanom Ghebreyesus had earlier warned of a "critical juncture in the COVID-19 pandemic, particularly in the Northern Hemisphere."
"The next few months are going to be very tough and some countries are on a dangerous track," he added.