US Treasury Secretary, Janet Yellen has faced firm Republican opposition during her mandatory Senate Banking Committee hearing for supporting an expansion in funding for the International Monetary Fund's efforts to help poor nations cope with the global pandemic.
During the hearing scheduled a day after she met with the House Financial Services Committee, Republican Senator, John Kennedy argued that the extra cash influx would direct money from US taxpayers to American adversaries like China, Russia and Venezuela.
"You say you want to help poor countries; you and I both know that only about 10% of that is going to go to poor countries."

Senator John Kennedy
He added that much of the money will end up in the hands of countries the US has deemed "bad actors". Kennedy did not specify the source of his estimate.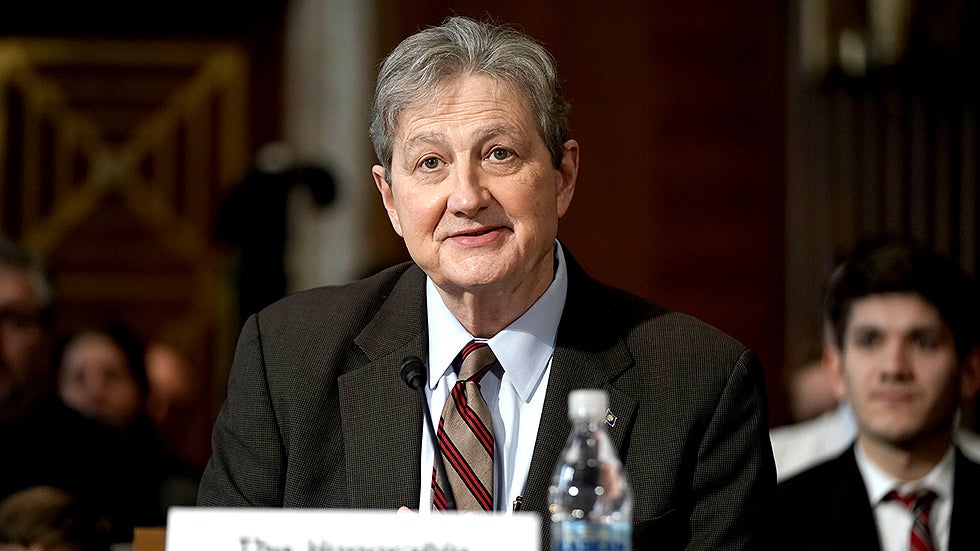 The Senator also averred that American taxpayers will need to pay $180 billion for that increased allocation. However, Yellen replied that it won't cost taxpayers that much, though the US may issue Treasuries to fund its support of the IMF measure.
The senator interrupted, shouting, "I rest my case!" to which Yellen replied: "I'm sorry!". She argued that US involvement will be "essentially a wash" because of interest earned on converting the funds for other nations.
Kennedy responded saying, "No disrespect, but I think you're wrong. I think we're going to have to borrow all $180 billion of this."
"When China comes to redeem its SDRs and says 'We want dollars,' where do you think we're going to get the money?"

Kennedy asked Yellen
"We're going to borrow it."

Senator John Kennedy .
The exchange ended with Kennedy and Yellen agreeing to speak by phone.
Republican Senators' concerns about China
During the hearing, Republican Senator, Pat Toomey of Pennsylvania also pressed Yellen on the issue. He raised concerns that China would fail to be transparent about its use of SDR's.
Yellen told Toomey, "Many countries have indicated a willingness to recycle the SDRs they receive either in the form of loans or grants to low-income countries." This, she indicated, will magnify the impact of the funding.
She didn't, however, provide additional details on which countries have made such commitments.
Another concern raised by Republican Senator, French Hill, is the potential for credit from the fund to be used to repay "predatory lending" from China under its Belt and Road Initiative.
Yellen assured that "We do want to make sure that SDR allocations are used to address real needs. We'll work with them and with China to ensure that they don't go to repay their loans from the Belt and Road initiative."
Meanwhile, Republican Senator, Marco Rubio of Florida has released a statement urging President Biden's administration to reject the IMF funding.
"There is absolutely no reason to use American taxpayer dollars to do the bidding of [China President] Xi Jinping; …committing genocide against the Uyghurs and persecuting Hong Kong's pro-democracy movement."

Republican Senator, Marco Rubio
Expanding IMF's reserve assets
The IMF announced on 24th March that it's aiming for member countries to back $650 billion in additional reserve funds. The fund, known as Special Drawing Rights, or SDRs, is to help low-income nations cope with Covid-19.
As a result, Yellen has reversed Trump administration's stance opposing the allocation of SDR's.
However, Republican's oppose the IMF's move to expand its reserve assets for the first time since 2009. Such a decision requires consent from the US as the IMF's largest shareholder, but not specifically from Congress. This limits the Republicans ability to counter its implementation.
Read Also: Kenya: AfDB and Equity Group Holdings sign $100 million loan for trans-Africa expansion