The Chief Executive Officer of the Ghana Chamber of Mines, Dr. Sulemana Koney, has intimated that the decentralization and involvement of community leaders in the fight against illegal mining is sufficient.
Giving his general assessment on the galamsey fight so far, he was of the view that, this will hasten the fight and get the leaders to be accountable.
"It is important that they are also oriented so, they are given the power and the resources. And if we make them accountable, I am sure we will also be able to have a solution."

Sulemana Koney
Touching on the immediate impact of the current push against 'galamsey',;he indicated that it has had both negative and positive impacts on the operations of its members.
Dr. Sulemana further disclosed that they have had good support from the sector ministry through the deployment of police personnel on mining concessions.
"So, yes, to some extent, if we are talking about the comprehensive approach towards eradicating illegal mining, yes, we are seeing some positive impact on our member companies' operations."

Sulemana Koney
However, he noted that exploration has been seriously impacted because those involved have had their concessions taken by illegal miners and it has affected the spate of actual exploration work.
"Without exploration you can't be assured of future mining. We are so concerned about the impact of the illegal mining on exploration."

Sulemana Koney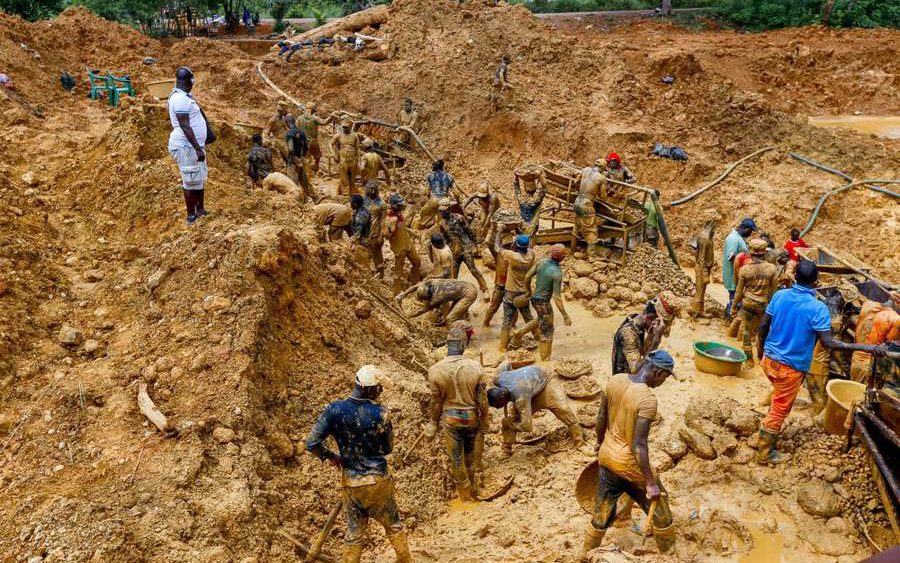 A structured approach must be adopted
Dr. Sulemana also asked for a structured approach in getting illegal miners off the mining sites. This, he explained, is because everyone must have a responsibility in dealing with the menace.
"The reality is that there has to be a structured approach, it has to be consistent and it's not just that. It has to do with the responsibility of duty bearers;because you can't just have operation vanguard operate in the vacuum.
"The duty is to have a holistic view of this and make sure that people who have;the mandate to protect our environment;and the natural resource that we have are up and doing and doing what is expected of them."

Sulemana Koney
'Operation Halt' must have a medium- and long-term approach
Dr. Sulemana suggested the 'Operation Halt' must have a medium- and long-term approach to the deployment of the military and personnel.
"I believe that government itself will have comprehensive strategy around this. If indeed we actually mean well to make sure that we fight this,;we must have the long-term approach and not just fire fighting and then go to sleep.
"We've had lots of initiatives like this in the past and they are not sustainable. So, it is important that in the short term we have the military but we should also have a long term and a medium-term strategy."

Sulemana Koney
He also said the existing legislation has to be enforced rather than it being changed totally.
"We've had lots of amendments recently just to make it quite punitive. I think it's more than enforcement because the will to also abide by the laws come to play.
"The will to do what is right for me, that is the biggest thing. The laws are in force but then it needs to be adequate."

Sulemana Koney