Fitch Ratings, the renowned global ratings agency, has upgraded Kosmos credit ratings from 'B' to 'B+', applying same ratings to its senior unsecured notes, also upgraded to 'B+' from 'B'.
The update is driven by the fact that the favorable developments recently chalked by Kosmos, following the acquisition of stakes in Occidental's Jubilee and TEN fields, has improved Kosmos' business profile, benefiting from organic development that is expected to raise production to over 80,000 barrels of oil equivalent per day (kboe/d) by 2023.
According to the ratings agency, with a strong 1P reserve life of around 12 years, Kosmos's profile benefits from sufficiently strong internal liquidity, prospects for accelerated deleveraging, and strong cash flow generation.
Kosmos's asset-acquisition campaign came to a completion in Q4 2021; its incremental interests in the Jubilee and TEN fields in all material aspects, including the exercise of pre-emption rights by Tullow and PetroSA (although the latter is yet to be finalized).
"The pre-emption exercise is neutral to Kosmos' credit profile as robust performance at both fields and pre-emption proceeds- which are likely to be used for debt repayment- offset the impact of its lower final working interests.
"These factors are partially offset by fairly high near-term capex related to Tortue LNG and development initiatives in Ghana (B-/Negative), some uncertainty around Kosmos' financial policy, and exposure to higher-risk jurisdiction."

Fitch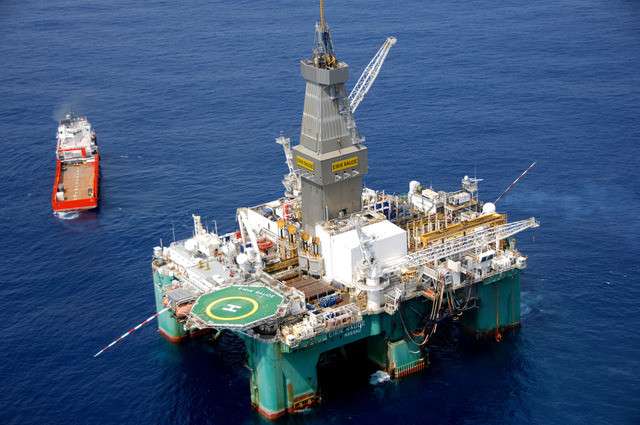 Kosmos Output to Grow
According to Fitch, Kosmos' production will grow to 66kboe\d in 2022, and more than 80kboe/d in 2023. This compares with historical production averaging around 62kboe/d over the last three years and 57kboe/d in 2021.
The growth in volumes will be driven by higher production in Ghana on the back of higher working interest following the acquisition in Q4 2021, strong organic development from infill drilling, and Tortue Phase 1 LNG coming online in late 2023.
After acquiring an additional interest in Jubilee and TEN, both of its partners in these fields, Tullow Oil plc and PetroSA, chose to exercise their pre-emption rights. Accordingly, this decreases the working interest Kosmos will have in the assets somewhat.
Meanwhile, this is offset by the strong underlying production performance and Kosmos has already received $118 million of pre-emption proceeds from Tullow, which is expected to be used for debt reduction.
"We estimate that Kosmos will spend around $700 million on capex in both 2022 and 2023 as Tortue Phase 1, and extensive infill drilling programs are implemented to drive production growth. We previously assumed the company would tap off-market sources of liquidity, as well as debt markets, to cover these outflows but a supportive macroeconomic backdrop provide sufficient free cash flow generation to fund its capex internally."

Fitch
Kosmos Reserve Based Lending Issuance
Following the re-determination of the reserve-based loan facility (RBL) and refinancing of its revolving credit facility (RCF), Kosmos does not have any material maturities until end-2024. Total liquidity available was around $900 million as of end-Q1 2022.
"We expect strong FCF generation under our base-case price assumptions, the undrawn $250 million RCF and availability under the $1.25 billion RBL will remain sufficient to cover funding needs.
"While we understand from management that Kosmos aims to prioritise deleveraging to a company-defined net debt to EBITDAX of 1.0x-1.5x and funding capex over shareholder distributions, the company has not paid a dividend since 2020, it has no set framework in place to govern shareholder distributions.

Fitch
In the case where shareholder distributions become a more substantial component of Kosmos' capital allocation in the near term, "we may revise our evaluation of its financial profile. However as of now Kosmos is comfortably positioned at 'B+' rating is projected to have substantial headroom under its rating sensitivities," Fitch said.
"We expect over half of Kosmos' production will be contributed by assets in Ghana (B-/Negative) to 2025. While the exposure to a higher-risk jurisdiction is negative, Kosmos has a substantial production base diversified between the US Gulf of Mexico (GoM) and African nations outside of Ghana."

Fitch
In addition, Kosmos' operations in Ghana have not seen large-scale disruption. While it is to be noted that the significance of exposure to Ghana's risk profile may increase, the ratings agency, however expects it to be mitigated by the stability provided by other operating assets and a strengthening financial profile.
READ ALSO: Average Consumer Prices to Remain Higher, Ending 2022 at 16.3%