Mr. Tsonam Akpeloo, the Accra Regional Chair of the Association of Ghana Industries (AGI), has indicated that in recent years, as a result of the negative effects of the Covid-19 pandemic and the ongoing Russian-Ukraine conflict, a significant number of businesses have shifted their focus to importing goods for sale rather than engaging in local production activities.
The evolving picture, he said, is a result of the issues confronting SMEs, many of which lack the resilience required to withstand the shocks created by the successive waves of the Covid-19 outbreak and geopolitical tensions between Russia and Ukraine.
According to him, as a result of the impact on the Ghanaian economic scene, SMEs are increasingly reliant on imports to support their operations.
Mr. Akpeloo made the claim while presenting as a panelist at the Ghana Investment Promotion Centre's (GIPC) second-quarter CEO Breakfast Meeting.
In light of the anticipated expansion of trade among African countries under the African Continental Free Trade Agreement (AfCFTA), Akpeloo's remarks at the CEO Breakfast Meeting served as a catalyst for an engaging discussion on the relevance of logistics in supply chain growth, both within Ghana and the broader sub-region.
Commenting on the AfCFTA and its ramifications for Ghanaian firms, the AGI Regional Chair emphasized the association's commitment to assisting member companies in their export efforts within the scope of the African trade treaty.
"For smaller-scale enterprises that may face challenges in exporting their goods independently, the AGI facilitates the aggregation of their products with those of other businesses for streamlined export opportunities under the AfCFTA.

"The AGI plays a pivotal role in aiding businesses to obtain the necessary quality standard certifications that enable them to export their products under the AfCFTA, ensuring compliance with international trade regulations and enhancing market access for Ghanaian goods."

Mr. Tsonam Akpeloo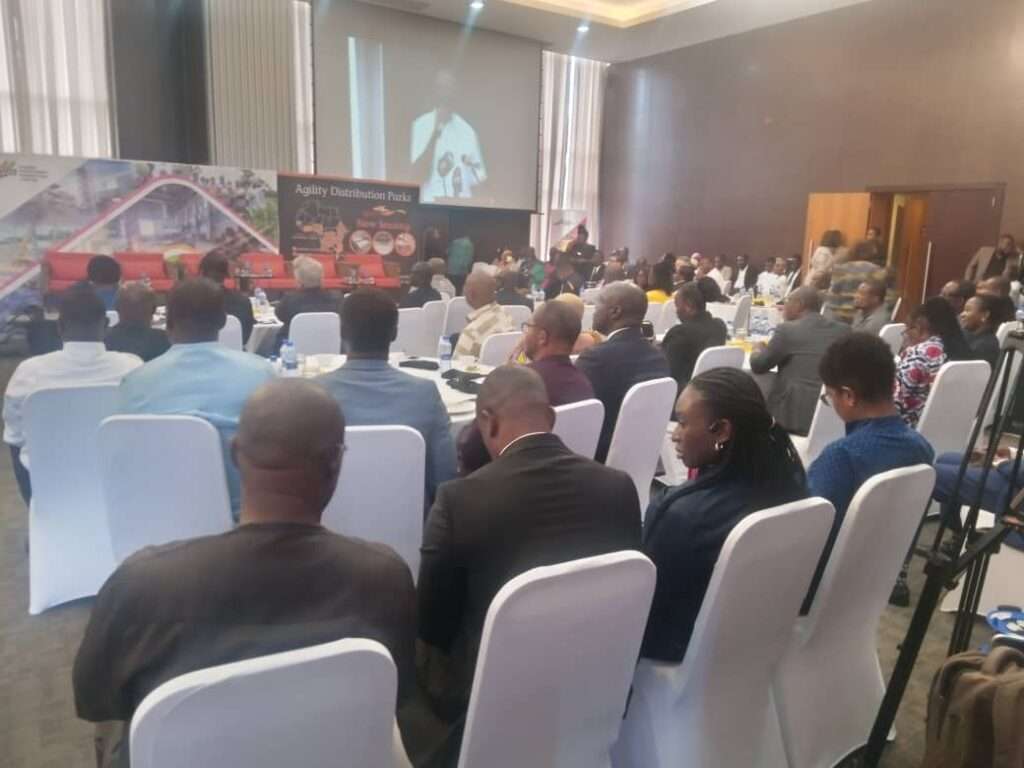 AGI Calls For Strategic Initiatives To Strengthen Ghanaian SMEs
According to AGI, while the increased reliance on imports poses challenges in terms of domestic production capacity and self-sufficiency, it also underscores the pressing need for strategic interventions to bolster the resilience of Ghanaian SMEs, adding that "the development of comprehensive support mechanisms, ranging from financial assistance to skill development and technological advancements, can empower SMEs to navigate uncertain times, mitigate risks, and regain their focus on local production."
Focusing on the need for cohesive strategies that align with the objectives of the AfCFTA, fostering an environment conducive to increased intra-African trade, AGI revealed that there is a need for Ghana to be positioned as a competitive player in the regional and global trade landscape.
By harnessing the transformative potential of the AfCFTA and addressing the challenges faced by SMEs, Ghana, as noted by AGI, can pave the way for sustainable economic growth and position itself as a beacon of prosperity in the evolving African trade landscape.
Read also: Ensure that AfCFTA Has Labour Provisions to Prevent Exploitation of Workers- TUC Charges AfCFTA Members