The Bank of Ghana has announced the establishment of a licensing category for Critical Service Providers in the financial service industry called the Payment and Financial Technology Service Providers (PFTSP).
This is according to a notice issued by the Bank of Ghana and reveals that the licensing is "to ensure that disaggregated and outsourced activities within the banking and payments industry are appropriately brought under the regulatory scope of Bank of Ghana for end-to-end regulation and supervision" and follows after the notice on Licensing Application Pack for Payment Service Providers (PSPs).
The Bank of Ghana further asserted that the rationale for licensing is that Payment and Financial Technology Service Providers are becoming a new form of significant financial market infrastructure service providers carrying out activities reserved for regulated entities.
"Payment and Financial Technology Service Providers play critical roles in the various segments of financial service delivery value chain through partnerships that often requires connecting to platforms of licensed Payment Service Providers (PSPs), banks and Specialised Deposit-taking Institutions (SDIs)"
Significantly, Payment and Financial Technology Service Providers have become extensions of the operations of regulated entities providing services such as "digital product development, delivery and support services for payment, savings, insurance, investment, and loyalty schemes" as well as Credit scoring predictive analytics, Anti-Money Laundering-combating the financing of terrorism (AML/CFT) centralised platform, Fraud management services, Know Your Customer (KYC) and Customer Due Diligence (CDD) authentication services, the Bank of Ghana mentioned.
Additionally, these critical service providers are becoming systemically significant for providing services to a number of entities in the financial industry, possessing and controlling important financial sector data, and impacting significantly on decision making and direction of the market, the Bank of Ghana added.
In relation to the licensing requirements, the Bank of Ghana posits that "existing entities providing services that fall within the category of Payment and Financial Technology Service Providers (PFTSPs) and prospective PFTSPs" are to submit an application for a licence in line with the following requirements: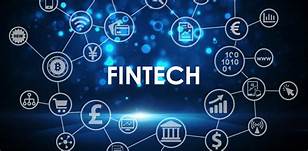 "Company profile; Governance [structure]; IT infrastructure architecture; IT and security policy; Mandatory ISO27001 certification; Risk management framework; Evidence of vulnerability assessment by independent assessor; Business continuity and disaster recovery plan; Data protection and consumer privacy policy; Consumer protection and recourse mechanism; Dispute resolution framework"
Finally, the Bank of Ghana went on to caution banks, e-money issuers, payment service providers and the general public that applications shall be submitted to the Head of FinTech and Innovation Office at the Bank of Ghana. Also, all and sundry should be guided by the notice and follow accordingly.
READ ALSO: BoG gives IT Consortium enhanced Payment Service Provider license