Ecobank, the leading Pan-African Banking Group, has been named Africa's Best Bank for Small and Medium-Sized Enterprises (SMEs) by the prestigious Euromoney Awards for Excellence for the second year running, having also won the accolade in 2022.
During the prestigious Euromoney Awards, Ecobank also won the coveted titles of 'Africa's Best Bank,' and 'Africa's Best Digital Bank.' Jeremy Awori, Chief Executive Officer, Ecobank Group, expressed his excitement over the awards, saying, "I am very honoured by this recognition as the Pan African Bank that Africa and friends of Africa trust".
"Being responsive in real time to our clients has been an essential part of earning that trust. We have embraced technology to drive operational efficiency and enhance our offerings, service, and customer experience. We have prioritised our clients, placing their needs and experience at the heart of our decision-making and operations. Our unparalleled African presence and operations have also earned us an enviable place as a true Pan African Bank with a depth of knowledge that distinguishes our products and delivery. It is a great honour for all Ecobankers to be recognised for these sustained efforts.
"This award reflects Ecobank's absolute commitment to supporting African SMEs and our continuous suite of innovations – financial and non-financial – to spur their growth and success. We aim to be the bank of choice for Africa's SMEs. Undoubtedly, these SMEs are the key drivers for Africa's economic growth, as they create jobs, generate prosperity while eliminating poverty across the continent."

Jeremy Awori
The CEO noted that the Euromoney Africa's Best Digital Bank award represents another welcome stamp of approval for the success of Ecobank's digital strategy.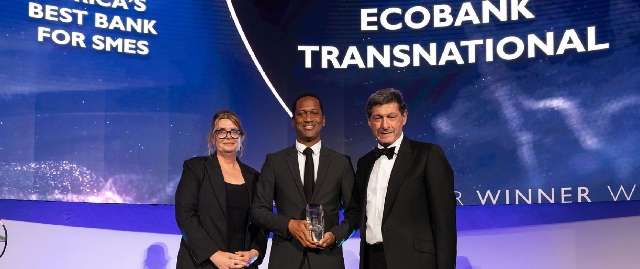 "We provide state-of-the-art digital products, functionality, and solutions to respond to the rapidly evolving needs of our Consumer, Commercial, Corporate and Investment Banking customers. We will continue to embrace cutting-edge digital technologies and innovations to deliver digital solutions and the best experience for our customers."

Jeremy Awori
Jeremy Awori stated that the bank's commitment to SMEs in Africa is unwavering, noting that being named Africa's Best Bank for SMEs for a second time this year, following the 2022 African Banker Awards, is a recognition of Ecobank Commercial Banking's drive to empower SMEs across its 33 countries of operations in sub-Saharan Africa.
"The bank's full suite of solutions nurtures, supports Africa's SMEs and ensures they thrive. Ecobank is expanding SMEs' access to finance through various initiatives. Indeed, through substantial risk-sharing partnerships built with Development Finance Institutions, we can improve access to finance for SMEs while targeting women-owned and women-focused businesses across Africa. Ecobank is equally focused on providing non-financial support through training programs and webinars, helping SMEs develop into solid and sustainable businesses."

Jeremy Awori
Major Initiatives for The Benefit of SMEs
Meanwhile, Ecobank has launched major initiatives for the benefit of SMEs during the last 12 months. Some of these initiatives include, the Ecobank Single Market Trade Hub, which supports the AfCFTA's single African market. The hub is a one-stop shop providing information about the AfCFTA, access to Ecobank's full range of trade facilitation products and solutions (covering trade finance, advisory, payments and collections) as well as a marketplace for products, services and businesses across Africa.
Another initiative is the RapidCollect, which enables Ecobank's business customers to receive payments from their clients in their home country and across Ecobank's network of 33 affiliates, instantly and at a lower cost than any other cross-border solution.
Also, the partnership with Mastercard Farm Pass through which it digitised the agricultural value chain for smallholder farmers, simplifying and better securing the process for obtaining a fair price for produce is another important initiative undertaken by the bank.
Moreover, the Ellevate Equip Leadership Programme for its women led or focused business customers is another initiative that is changing the lives. The modules include emotional intelligence; leading with authenticity; defining strategic leadership; mastering influence, decision-making; and negotiating for results.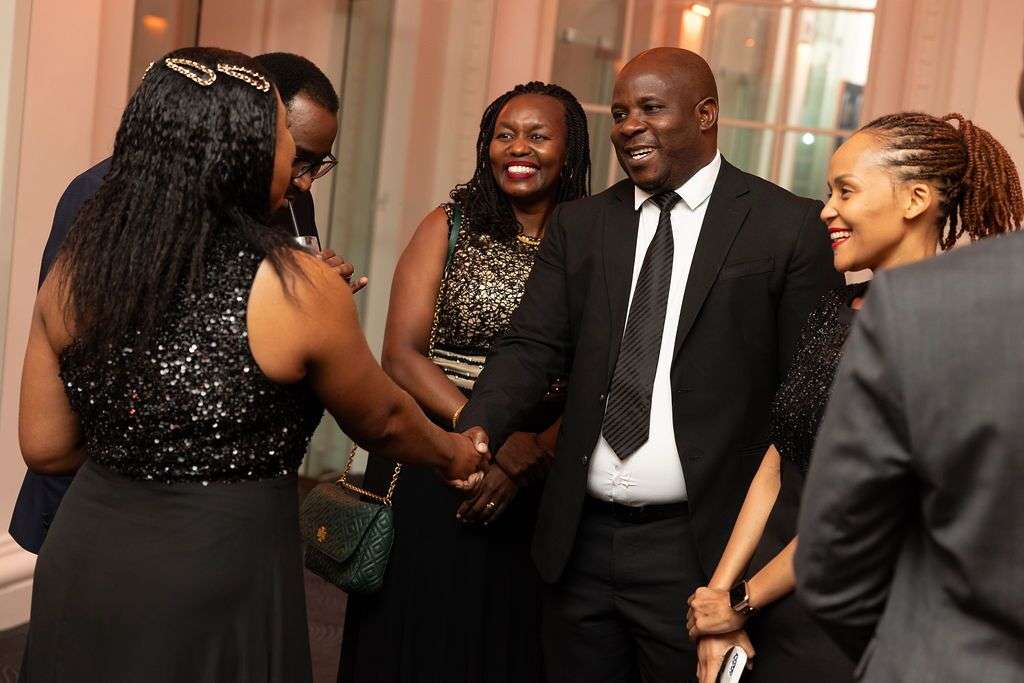 The Financial Literacy Series equipping SME Managers and owners with necessary financial education is also an important initiative by the bank. The first in the series was 'Preparing SMEs for the Capital Markets' and it attracted nearly 3,500 registered participants.
Meanwhile, in selecting Ecobank as Africa's Best Bank for SMEs the judges based their decision on Ecobank is a longstanding and unwavering commitment to satisfying the needs of SMEs. The Euromoney Awards for Excellence, which has been running for 30 years, is highly regarded by the global banking industry.
READ ALSO: MTN Mobile Money Limited Partners with EOCO to Counter Organized Crime