On Thursday, July 27, 2023, Russian President, Vladimir Putin disclosed at the Russia-Africa summit that his nation is taking action to prevent a global food crisis.
This comes amid concerns that Russia's withdrawal from the Black Sea grain agreement; a deal allowing grain shipments from Ukraine to other parts of the world, will cause shortages and price hikes.
Speaking at the opening session of the summit, Putin assured, "Our country will continue supporting needy states and regions, in particular, with its humanitarian deliveries."
"We seek to actively participate in building a fairer system of distribution of resources. We are taking maximum efforts to avert a global food crisis.
"I have already said that our country can replace Ukrainian grain, both on a commercial basis and as grant aid to the neediest African countries, more so since we expect another record harvest this year."

Vladimir Putin
Also, Putin promised that his country will be ready to start supplying grain for free to six African countries within three to four months.
He mentioned the six African countries as Burkina Faso, Zimbabwe, Mali, Somalia, Central African Republic and Eritrea, stating that each of them would get 25,000-50,000 tonnes of grain "free of charge."
"We will also provide free delivery of this product to consumers," Putin added.
Responding to Western criticism of Russia's decision to suspend its participation in the Black Sea grain deal, Putin reiterated that Moscow left because none of the promises had been met.
Putin stated that over 70 percent of Ukrainian grain exported during the Black Sea grain deal had gone to high-income or above-average income countries, including in the European Union, and poor countries like Sudan had been "screwed over" receiving less than 3 percent of the shipments.
He iterated that Western sanctions had prevented Russia from supplying free fertilisers to poor nations.
"A paradoxical picture is emerging. On the one hand, Western countries are obstructing supplies of our grain and fertilisers (via sanctions), while on the other they hypocritically blame us for the current crisis situation on the world food market."

Vladimir Putin
Moreover, Putin announced other plans to deepen relations with Africa, such as increased enrollment of African students in Russian universities, the opening of Russian state news media bureaus in many African countries and a proposed "common information space in Russia and Africa."
Meanwhile, in a speech at the summit, African Union Chair, Azali Assoumani urged for "peaceful co-existence" between Russia and Ukraine.
Assoumani added that it would save the lives of those who depend on food supplies from the warring countries.
Russia To Organize BRICS Games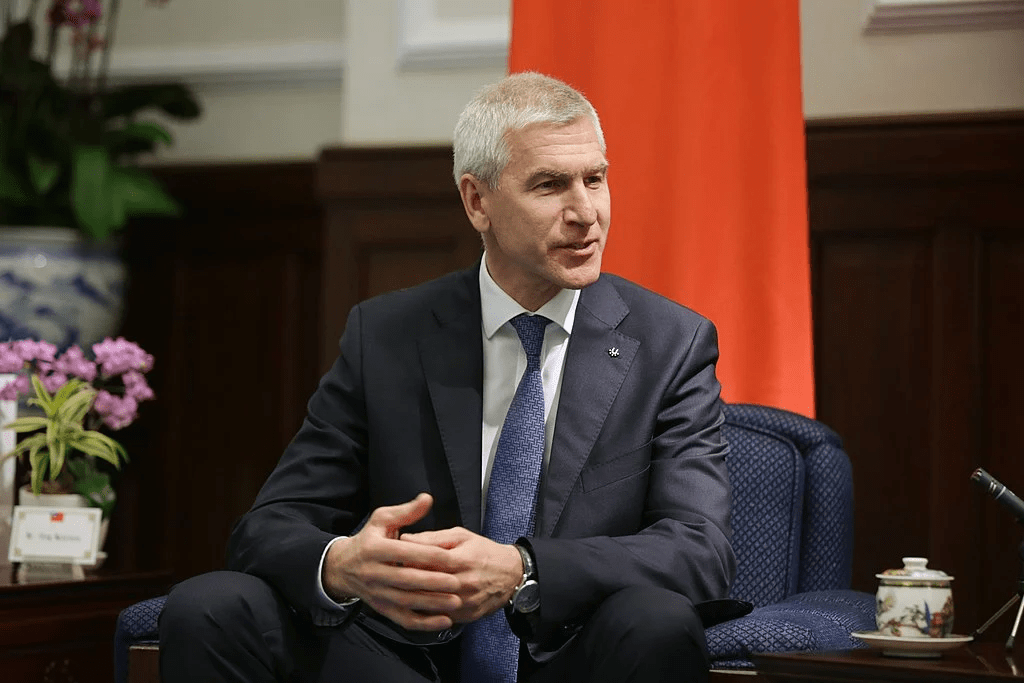 In other developments, Russia divulged that it will organise a competition next year for members of the BRICS alliance; Brazil, Russia, India, China and South Africa.
Speaking at the Russia-Africa Summit in St Petersburg on Thursday, Russian Sports Minister, Oleg Matytsin divulged that athletes from the countries would be invited to participate in the event in the Russian city of Kazan in June, 2024.
According to a Russian news agency report, Matytsin said, "We are developing new types of competitions."
"I stress again: we are not creating an alternative to the Olympic Games and so on. We are a self-sufficient country."

Oleg Matytsin
Matytsin said the BRICS Games would feature 25 disciplines and will take place a month before the official games in Paris next year.
Russian and Belarusian athletes were banned following Moscow's invasion of Ukraine.
Nonetheless, in March, the International Olympic Committee (IOC) published a set of proposals for international sports federations to allow them to compete again as neutrals.
READ ALSO: After Digitization, Revenue For ECG And Passport Office Skyrocketed- Bawumia