Mr Ignatius Baffour Awuah, Minister for Employment and Labour Relations, has disclosed that the Nana Addo Government is working towards automating the regulation of pensions in the country.
According to the minister, the government will leverage digital technology to introduce new software for the pensions regulator, the National Pensions Regulatory Authority (NPRA). He explained that the software would automate the regulatory processes of the NPRA and ensure real time monitoring to safeguard pensions and investments.
Mr Ignatius Baffour Awuah noted that beneficiaries and service providers would be able to interface with the NPRA remotely and at their convenience without having to travel long distances to access NPRA's services. "This will not only save time but also money, which can be used to purchase various pension and social security products available on the market," he said, adding that, "this will secure a better future in retirement".
The Minister made this known in Accra during the opening of a two-day technical seminar organised by the International Social Security Association (ISSA) on the theme: "Digitalization to leverage extension of social security coverage in West Africa".
Mr Awuah indicated that the government has also partnered with pension trustees, telcos and banks to roll out various mobile pension products targeted largely at micro, small and medium-sized enterprises in the informal sector. Through that, over 600,000 self-employed persons now had some form of social security programme, he stated.
Mr Awuah noted that since last year, government through the various pension agencies, has worked to bring about two million cocoa farmers onto the social security system. He stated that it would be operational by the end of this year, which would increase the number of people on social security from 1.8 million to 3.8 million. "We will not rest until we get everybody on social security," the Minister said.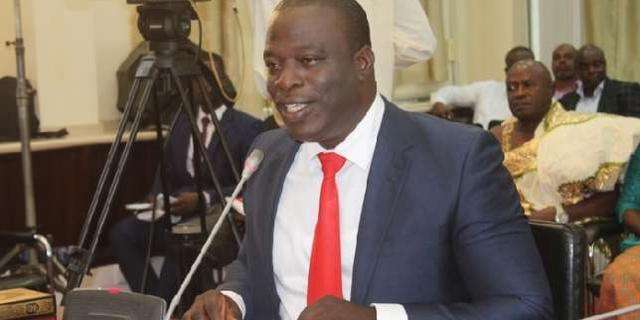 Using Technology to Improve Access to Social Security and Protection
Dr John Ofori-Tenkorang, Director-General, Social Security and National Insurance Trust (SSNIT), said Africa was one of the least covered areas in using technology to help improve access to social security and protection. He said, "we must find ways of using technology among other interventions to increase the reach of social protection for the vast majority of our people."
The Director-General noted that the lessons that would be learnt at the seminar must be self-evident and practical such that it would impact on how to acquire new members into the scheme.
Mr Marcelo Abi-Ramia Caetano, Secretary-General, International Social Security Association (ISSA), on his part, said Ghana was chosen to host the 2023 Seminar because SSNIT had shown commitment and leadership in social security administration thereby enhancing social protection in Ghana.
Abi-Ramia stated that one of the major challenges hindering West African countries in social security is lack of cooperation. "So, in this seminar, we are going to see how we can use digitalisation to increase cooperation of social security, so it's a way through which the West African countries will change their experience," he added.
Participants came from Senegal, Liberia, Burkina Faso, Guinea, Sierra Leone, Togo, Cote D'Ivoire, and Nigeria. The first day of the seminar was followed with the commissioning of the ISSA Liaison Office for West Africa, which officially marked the transfer of the ISSA West African host from Cote D'Ivoire to Ghana.
READ ALSO: Ghana's Domestic Debt Balloons As Govt's Appetite for T-bills Grows