After the success of his first-ever self-organized concert, the 'Mozama Disco' concert in Accra on December 21, 2022, Black Sherif recently made a stop in Nigeria and as usual, he killed it.
Black Sherif made Ghana proud with his music and energetic performance when he mounted the stage in Lagos.
The award-winning Ghanaian artiste got almost all the fans gathered there singing along to his hit single, 'Kwaku The Traveller' word for word.
The young rapper also got the charged crowd to sing along to some of his other hit songs including the 'Second Sermon' remix that featured Grammy award-winning Burna Boy.
Blacko has solidified his supremacy in the music industry since he made his entrance into the industry.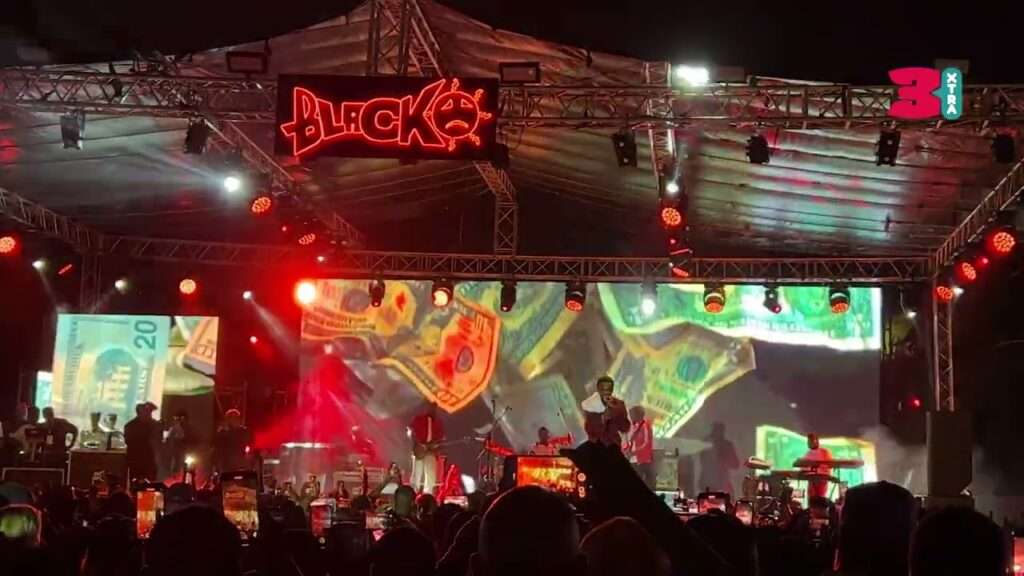 On Wednesday, 21 December, Ghana's young superstar, Black Sherif delivered an outstanding performance at his first ever solo December in Ghana concert dubbed "Mozama Disco" (The Genesis) at the La Palm Royal Beach Hotel.
Black Sherif and his team gave concertgoers an all-around experience; the night started out with a meet and greet with his fans, where he met with, interacted with, and signed some merchandise for his fans and later proceeded to the big stage for his performance.
Black Sherif left fans wanting more, as they chanted his name while leaving the concert grounds.
For a young actor who is barely three years in the game, Black Sherif has solidified his position in the Ghanaian music industry.
Black Sherif: one of Ghana's best rapper
The first half of the year saw a steady stream of Afropop hits, international remixes, and more from our favorite Ghanaian artists established and emerging, and we've had a steady supply of jams to keep us going and great music videos to accompany them.
Over the years, many Ghanaian music videos have held the coveted 'most viewed' title, but which ones currently hold the crown?
2022 has witnessed an improvement in the production of music videos and the discovery of some artists who have become the 'game changers' in the showbiz industry with their stylish and innovative videos.
Various musicians have used different means to market their music videos, including introducing unique dance moves. With the introduction of the social media platform, Tik Tok, these songs and music videos have been well promoted and subsequently garnered views.
Black Sherif happens to be one of the best rapper artiste who is on the top charts of the Ghanaian music industry and the world as a whole.
Kwaku Frimpong as also called is the hottest Ghanaian act at the moment. Everything about him has been skyrocketing this year.
His song "Kweku The Traveller" is currently popular all over the world. With 1.3 million followers, Black Sherif is one of the most streamed Ghanaian rappers on Spotify. His debut album, 'The Villain I Never Was' has been named one of the 50 best of the year by U.S music magazine 'The Fader'.
READ ALSO: Women Want To Copy Me Because I Changed The Game Of Liposuction – Moesha Boduong