Camila Cabello was the opening singer at the 2022 UEFA Finals but the singer was not pleased by how fans behaved and as such, called them out.
The 'Havana' singer gave her best performance to kick start the Union of European Football Associations' 2022 Champions League Final which was being held at Stade de France, near Paris. Cabello was carried out onto the field and sang her heart out before performing some of her best hits, including 'Señorita', 'Bam Bam', 'Havana', and 'Don't Go Yet'. She looked stunning as ever in an all-white ensemble, crop top, and knee-high boots.
Everything seemed to be going well until several UEFA fans were constantly interrupting her performance. Cabello didn't seem pleased with thousands of strident fans who were not all cooperative during her performance. Her voice was overpowered by all the Liverpool and Real Madrid fans who sang over her. Just after leaving the field, the 25-year-old singer voiced her frustration on Twitter. She called out all Liverpool and Real Madrid fans for ruining her six-minute opening performance.
Cabello wrote on Twitter, "Playing back our performance and I can't believe people were singing their teams' anthem so loud during our performance. Like my team and I worked tirelessly for so long to bring right vibes and give a good show".
Shortly after posting this, the singer followed up with another post by saying, "Very rude but whatever. I'm glad you guys loved it!". She also added a few emojis to express herself.
Both the tweets have now been deleted. She also shared photos of herself while standing in the audience and snapped as she watched Real Madrid score the winning goal.
Reactions From Fans
Many fans voiced their opinions on the disturbance she faced earlier. Some defended her but some tried to justify how fans were very excited and hence the commotion occurred.
A Twitter user wrote, trying to explain to Cabello, "Just so you know. European sports fans are passionate. Many fans live for their clubs, it's their lifestyle. It's not like the USA where people come for the show. So, your complaining was quite funny. Not your fault, but this doesn't belong in Europe. It's all about the atmosphere fans make".
While trying to defend Cabello another user wrote on Twitter, "Being passionate very different from being disrespectful".
To this, another fan retorted, "Disrespect is being that arrogant to think everyone that went into the FOOTBALL stadium came to watch and listen to her sing. They went in for the football atmosphere, not her show".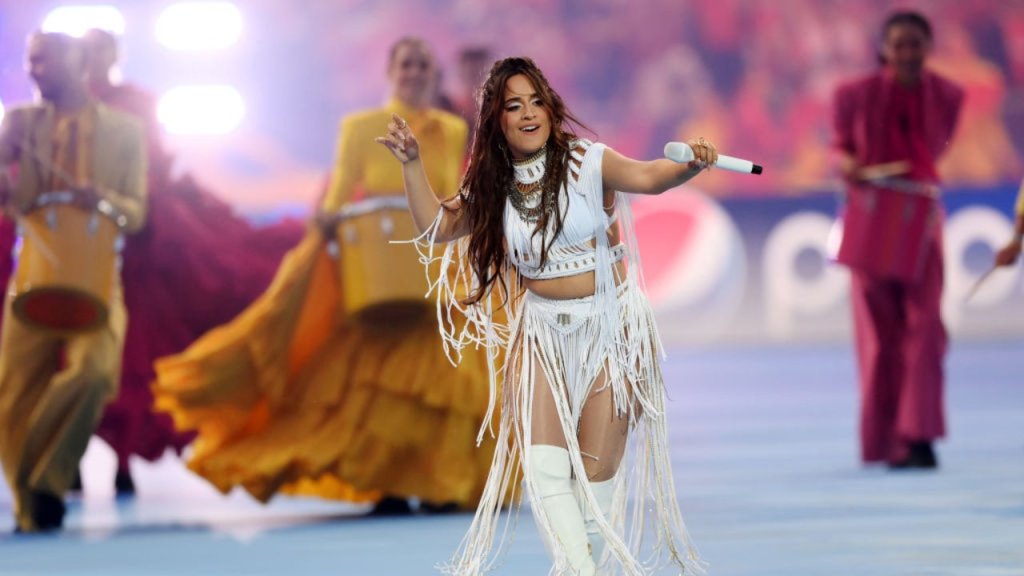 Meanwhile, some fans took to social media to give Cabello a virtual standing ovation. One fan even tweeted at Cabello telling the singer she gave off serious World Cup vibes.
The fan wrote; "Camila Cabello's performance was so beautiful. Her bringing culture back to football is incredible".
Then there was a tweet from a dad who said, "My daughter who doesn't watch football often, now watches the #ChampionsLeagueFinal because of @Camila_Cabello".
Cabello, who is a noted huge soccer fan, made the most of her recent trip to Paris and clearly was excited about the performance. She was even seen in pictures posed in front of the Eiffel Tower with a soccer ball in hand.
Read also: All Those Seeking Re-election Must be Voted Out- Kofi Jumah On A/R NPP Primaries