Ghanaian professional dancer, Afronitaaa has said that dancing has helped her build her confidence and has made her a valuable asset.
The dancer shared some little information on how her journey began during an interview.
She shared:
"It's been 5 years in the dancing space. I started after BECE in 2018. I completed SHS in 2021 but I joined DWP in 2018. My mentor was Dancegod Lloyd so most often, I dance with him".

Afronitaaa
She noted:
"Dancing has helped me in so many different ways. I never imagined dance could help me because it has made me confident and has taken me places I never imagined going; even here (referring to the Onua Showtime platform). It has helped me meet different people and made me a better person because I feel like I have value".

Afronitaaa
She further explained:
"Dancing has helped me financially, socially, mentally, physically, and spiritually. The academy has a manager called Qwables; he manages the place and everyone else.
"I'm at the University of Ghana, Legon. I'm reading Bachelor of Science in Administration. I schedule my timetable in such a way that it doesn't clash with dancing".

Afronitaaa
Afronitaaa disclosed that her parents were not so supportive of her passion for dancing because her parents had some kind of perception that dancers are street kids and all that especially back in the day. She added that they were concerned about the potential impact on her education.
According to the award-winning dance instructor, after she realized the obstacles ahead, she embarked on a mission to prove her parents wrong by taking her academics seriously while combining dance.
Today, Afronitaaa stands as a role model for aspiring dancers and young individuals pursuing their passions.
Afronitaaa talks about her future goals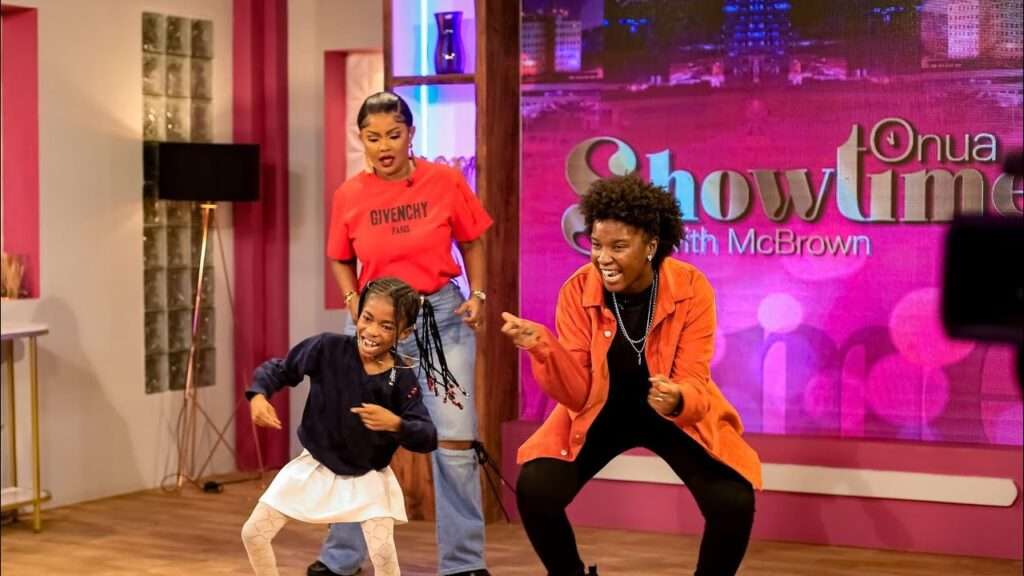 Danita Akosua Adomaah Yeboah, known on stage as Afronitaaa said that she has plans of opening a dance school for children in the future amidst her current mentorship with her her young mentee, Abigail, the 2023 Talented Kidz winner.
In a recent interview, the Ghanaian professional dancer unveiled her ambitious dreams for the future.
She disclosed:
"My main aim is to put Africa out there and that's one reason I'm called Afronitaaa. Other people should know about African culture. If they think of Africa, they should think of Ghana and Afronitaaa. Another aim is to start a dance school for children. I really love children and I think it's from my mother".

Afronitaaa
Drawing from her own experiences, she passionately encouraged parents to embrace and support their children's talents.
She said:
"If you have a child with a gift, make sure to nurture him or her. You never know where the gift would take you guys. Do not shun the child. Allow the child to follow that path. God gave the child that gift for a reason so make sure it gets nurtured. I also want to encourage all parents with disabled children to never look down on them".

Afronitaaa
She spoke about her mentor, Abigail, the 2023 Talented Kidz winner who has a hearing impairment.
She said:
"Abigail is an inspiration to me. I've never seen a child this passionate about dance. She can watch videos and begin to start dancing. She doesn't care. I love the fact that she is passionate about dance. To find out that I am her role model just killed me".

Afronitaaa
She further added:
"I told myself that I'm going to help this girl because she is blessed. She is an amazing person. I just want to see her go higher and higher".

Afronitaaa
READ ALSO: Is Your Criticism Of Akufo-Addo Not Because You're Sidelined? – Delay Asks Okatakyie Afrifa