Founder, and CEO of NKZ Music and Rap star Guru, has listed his reasons for being inactive on the music scene.
At the peak of his career, Guru was famed for releasing multiple undisputed hits in a year.
According to 'The Lapaz Toyota' hitmaker, he said the artists he took up to manage unfortunately showed signs of "lack of knowledge and ignorance" and were hasty even though he gave them juicy deals.
He gave some instances where he gave them a three-bedroom house, with a home studio, and a car but they were too distracted to work towards success.
Citing two instances, he explained:
"They did not understand the job. You need to build a story and it cannot be done in a sudden flight. Most of these guys weren't ready. I signed an artiste, gave him a house and an assistant, everything – bills and everything was on me. Yours was to sit and not go to the town you came from. You only had to obey, because I had provided everything including a home studio – stay home and make music but because of the little they thought they would enjoy out there, they would get up and go. It took a while for him to hit but it eventually happened. God has helped him but it took a while.
"There is another one I took him to Dubai to shoot a video – we gave him a brand and posture – big, solid. When we got back to Ghana and started the promo for the song, he suddenly told me there had been a dream that he was dead. He said because his family was concerned, he wouldn't do music anymore so he left to his town – meanwhile, I had provided him with a three-bedroom house, a car, and everything one would need was in that house. Yours was to stay in the house and make music".

Guru
Also, Guru explained that he had high expectations and a vision but things didn't go as he wanted, adding that the pandemic also slowed him down.
He recalled:
"I was battling with my own demons during that period of absence. When you have high expectations and you have a vision, and things don't go how you want, you get a bit slow.
"The COVID pandemic also really slowed me a lot. Because it was as though I was stuck in the US".

Guru
The rap star asserted that he had wanted to find ways to keep his fans fulfilled irrespective of his challenges but it wasn't happening, so he got discouraged.
He said:
"No, I'm not doing this anymore. At the same time, the industry was not giving us the due recognition for all the things we were doing. I felt there's something wrong and I need to work on it
"These circumstances led me into investing in other artists. It was not someone telling me I was failing. You see, I was tired – repetition was giving me the same results and I don't like that. It was becoming a norm – something was wrong, and I said: 'Let me move back'".

Guru
Guru hints at taking up student leadership at UG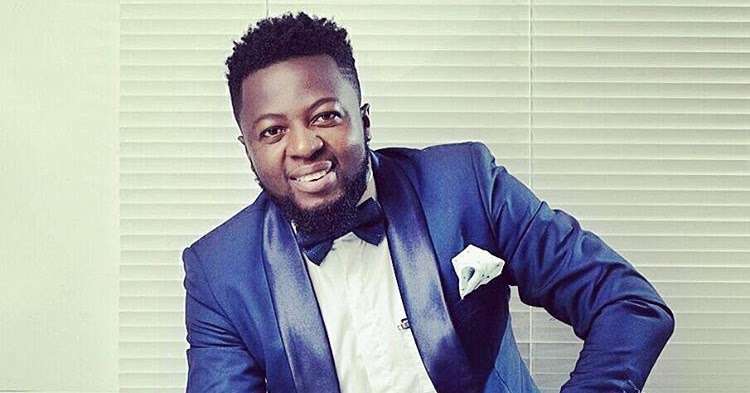 Rap star Guru expressed an interest in venturing into student leadership at his university to test his knowledge and abilities in politics.
The NKZ Music boss said his original purpose for enrolling at the University of Ghana (UG) was to study IT, disclosing that he had an A1 in Elective Maths in Senior High School (SHS).
He revealed:
"Only that I didn't start early enough and things were not going as I had desired and I realized that Political Science is also something I wanted to do. I'm in level 300 and I am reading Political Science and Information Studies. I went to Legon because they are good in those fields".

Guru
The artist said that politics permeates every facet of ordinary life including entertainment and so he reasoned to put it into practice and see what comes of it.
Also, he opined that he was happy to be in both the IT and Political Science worlds.
He revealed:
"It is possible I will get into school leadership to test and see if I can do well in politics.
"I'd use IT for anything entertainment. If God permits, I'll study Law in addition".

Guru
READ ALSO: Patience Nyarko Defends Former President Mahama's Legacy