Ghanaian gospel musician Patience Nyarko has asserted contrary to what a section of the public says, former President John Dramani Mahama did great work during his tenure.
She argued that every political leader did something significant during their tenure of office and so it is improper and inaccurate for people to claim otherwise although she did not mention who her favorite Ghanaian president is.
She cited:
"Look, I love everyone for what they came to do. If you ask me about Mahama, I think of the many schools he built and the things he did – you cannot tell me when he was in power he did nothing. Terminal 3 at Kotoka International Airport. I always say this – whenever you get there, you feel proud as a Ghanaian.
"You cannot say he didn't do anything significant".

Patience Nyarko
The Gospel artiste also impressed citizens on the importance to vote as a matter of civil and sacred responsibility.
She said:
"Don't sit home and say you'll not vote. Never do that if you're Christian".

Patience Nyarko
She argued that for instance, there is a good reason God made one a Ghanaian, and not an American, a European, or a Chinese.
She asserted:
"You were put on the Ghanaian land for a purpose. Make sure you fulfill that purpose and leave a legacy".

Patience Nyarko
Patience Nyarko reveals citizens will not depend on government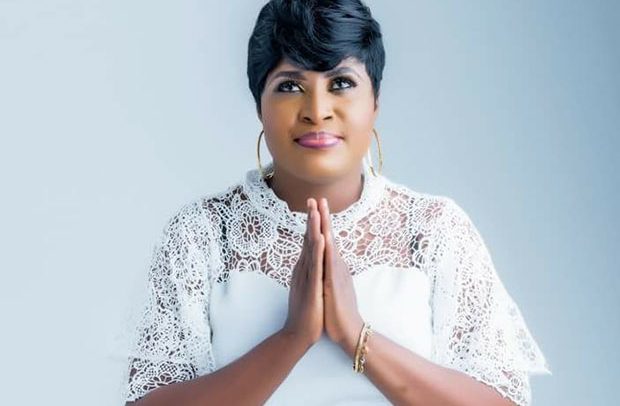 Gospel singer Patience Nyarko asserted that politicians have betrayed the country's trust and failed to deliver on their mandate.
According to her, citizens will not wait for the government to provide various social amenities but they will come together and get it done themselves.
She said:
"Soon there will be so much abundance in the country and people will not depend on the government".

Patience Nyarko
She restrained herself concerning details of the pronouncement because some bloggers could misreport her utterances.
The gospel musician spoke about how some politicians take money in the name of intervening for citizens but keep some for their personal use without getting the job done fully.
She also revealed that a time is coming when God will make common citizens wealthier than any of the political leaders in the country.
She said:
"There are some people who take money meant for roads and other interventions for their personal use. If they are given 100,000 to get the job done, they'll use only 20,000. So in just three days, the road is destroyed.
"I am telling you what God has told me. The national cake, God will share it himself, and everybody will get their portion".

Patience Nyarko
She further indicated:
"God is particularly interested in those whose hearts are full of kindness and given to philanthropy.
"A time is coming common citizens will be wealthier than political leaders and they will not wait for politicians to come and construct gutters for them. Thus, they will be unpopular".

Patience Nyarko
The 'Obi Nyane Me' (Someone Wake Me Up)' hitmaker announced that God is immensely going to bless citizens individually.
She said:
"God is about to immensely bless people on an individual level. You'll tell me Pat you said this because that is what God is going to do.
"It is something God has told me".

Patience Nyarko
Patience did not supply one of the prophecies and did not disclose the fulfillment of the prophecy. She only stressed and said:
"That's what I have seen spiritually. That's what God's Spirit is telling me".

Patience Nyarko
She mentioned there are people who are hurt to the point of tears when they are not able to help out when someone asks them for assistance.
She revealed:
"God will bless people like this so that they can help others. That's God's motive".

Patience Nyarko
She encouraged these kind-hearted people to pray for God's good rain on their endeavors no matter how small they may seem.
READ ALSO: I Pressured Myself Into Going Back To School – Natty Borax