Kwame Yogot appears to have struck gold with the refix of his 'I Am Feeling Okay' song as industry players are lavishing praises on for the song.
Following wise counsel from the legendary beat producer, Da' Hammer, Yogot entered the studio again to remake the song and he came out with a masterpiece.
In accordance with Da' Hammer's advice, Yogot replaced the rap lines with singing verses that re-enforce the objective of the song.
Yogot channels his inner singing skills on this one to produce a masterpiece that is already gaining raved reviews as a potential song of the year.
In a social media post, Da' Hammer critiqued the song and commended Kwame Yogot for reworking the song and showing his single skills.
"When rapper Kwame Yogot sent me this song a few weeks ago to review, I was so surprised to find out the entire chorus was sung by him, including the backing vocals and all.
"I immediately asked him to get rid of all the frivolous rap that so often waters down his songs and replace it with singing verses instead, cos honestly the rap took away from the sincerity of the song and its conviction. I'm so glad he listened. Never too late to rediscover yourself. KWAME YOGOT is officially a singer henceforth".

Da' Hammer
Celebrated musician and producer, Bullet also in a video shared on his social media handles, described the song as 'my favorite song right now'.
His endorsement was backed by Wendy Shay who in the video jammed to the track.
About 'I'm feeling Okay'
The mid-tempo song which was released in the early hours of Friday, January 13, 2022, is a motivational song.
Kwame Yogot in the song tries to inspire confidence in his fans and urges them to remain determined regardless of the challenges.
Yogot shares the message of content, prayer, and gratitude in his new song as he highlights the strides he has made in his music career.
In the song produced by Abochi, Yogot also highlights the importance of honesty and encourages his fans to take time off and have some fun after laboring hard.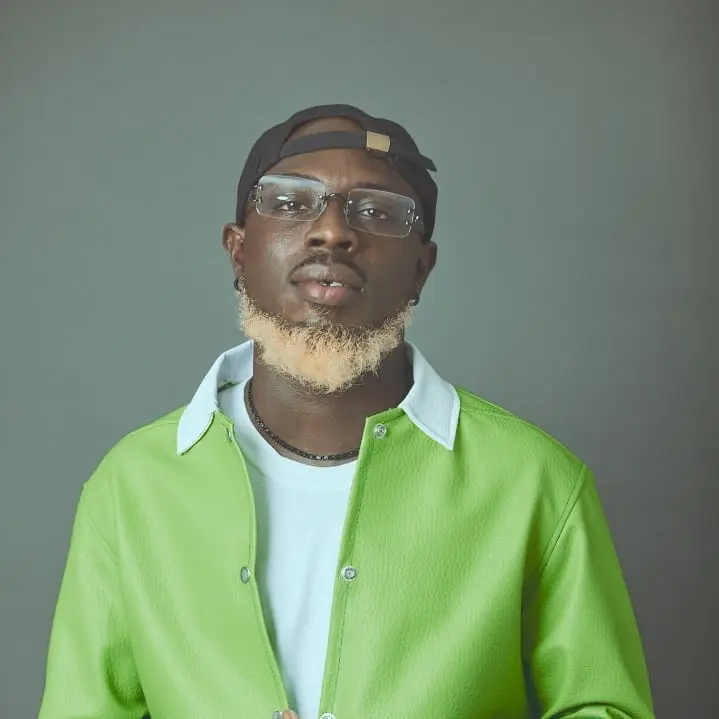 Kwame Yogot, born Kenneth Kyeremateng is a Ghanaian emerging Hiplife artiste that has made an outstanding entry into the Ghanaian music scene, sustaining his pace and progressively rising up. Many Kwame Yogot songs become very popular and trendy online with a great number of streaming and downloads on Boomplay.
He is well-known for his humorous and accessible rap style.
'The Rap Comedian,' as he is frequently referred to, is signed to Sky Entertainment Records.
He made his debut in the Ghanaian music industry in 2010 with his first tune "3k)yie", which featured Castro The Destroyer. In 2018, he released his single "Just Imagine".
Despite being an underground performer for 11 years, he achieved recognition after collaborating with multiple award-winning vocalists and Lynx Entertainment prodigy, Kuami Eugene, on the chart-topping track "Biibi Besi", which was released in February 2021.
The Poppin Beatz-produced smash "Biibi Besi" helped him acquire enormous popular exposure as well as nominations for the 3Music Awards and VGMA22.
A follow-up tune, "Oh Ah", which was produced by Ray Rock was released on June 16 of that year. He recently collaborated with T-Frank, a UK-based musician, on his new single "Talk To Me", which also included Rina. The song is presently gaining extensive exposure on major platforms around the United Kingdom.
Kwame Yogot has subsequently collaborated with a number of well-known Ghanaian performers, including Yaa Pono, Medikal, and Fameye, to name a few. With an impressive start and yet well-crafted vibes, the talented rapper has more to offer as he continues to make waves not only in the Ghanaian industry but the world at large.
READ ALSO: Blakk Rasta Drags Osebo The Zaraman In His Fight With Nana Aba