Ghanaian musician, Ephraim Beatz has said that he strongly believes that Ghanaian Hiplife artiste, Castro is still alive.
He said:
"I've got a couple of songs with Castro and I've just packed them down because he is not around at the moment. I've got songs with 4×4. I've got songs. I don't know. It depends on how I feel at that moment. Within my heart, if I want to put out a song with Castro, I'll put it out there not to gain anything from it. Maybe, all the proceeds will go to the kids".

Ephraim Beatz
The highlife singer mentioned that Castro was like an older sibling to him.
He stated:
"Castro is like a big brother. When any industry person is looking for him, they call me. Kaywa will call me and ask for his whereabouts. Sometimes, even his wife calls. He can come to my house without notice, and take my daughter away. We were like that".

Ephraim Beatz
Ephraim Beatz revealed:
"I was on the football pitch playing. I spoke to him 2,3 hours before the news broke. I recorded a song for him. He was supposed to drop it but he flew to the UK. I got a call from a friend and I heard the song playing in the background so I got furious but Castro came in and said he was the one playing it in his car. So I asked where he was and he told me he was around Ada and will be coming to the studio that evening".

Ephraim Beatz
According to him, he didn't believe the message when people started reaching out to him and up until now, Ephraim is of the view that Castro is still alive because he hasn't seen his dead body.
Ephraim discloses how people were unfair to him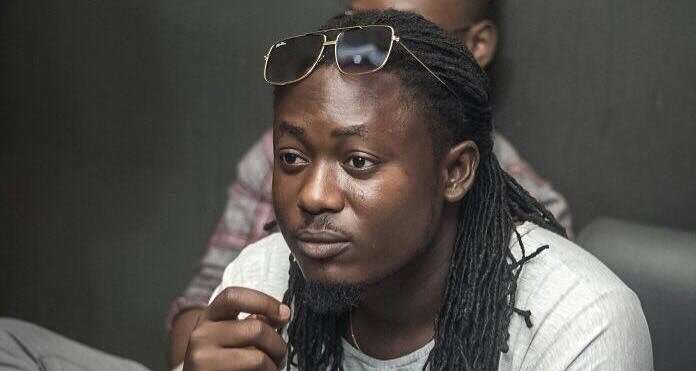 Ghanaian musician and music producer, Ephraim Beatz disclosed how some people were not fair to him when he entered the music industry.
Speaking on how his journey began, Ephraim mentioned that music became a career in 2007.
He said:
"I'll say 2007. I started doing this way back in school. In JHS, I was the choirmaster. I was playing quite a lot of instruments; drums, keyboard, and accordion. When I entered secondary school, I joined the church choir. I was very smallish by then but I was doing wonders. It's like I'm that missing thing in the choir anytime I'm not around. Every time I wasn't present, people noticed. In secondary school, I started recording demos for entertainment. That's how the whole thing started".

Ephraim Beatz
He revealed:
"After secondary school, I became a tertiary dropout. Right after my first year, I dropped out because there was no financial backing. I moved into music fully after that since I didn't want to be on the streets. I would have probably become a chartered accountant".

Ephraim Beatz
Speaking on how he was treated when he entered the music industry, Ephraim Beatz narrated how he switched to the production of music instead of singing and added that some of his closest friends neglected him and were unfair to him.
He lamented:
"The people that were around me directly at the time were not fair to me. When I started, I branched into production because as an artist, I couldn't pay studio fees but because I had the idea of playing musical instruments, I thought it wise to learn how to produce so that I can produce for myself. I ended up producing for my friends. Back then, we didn't know about publishing and royalties so we were doing the whole music thing for the love and passion for it.
"Most of my friends and I had nothing so we were just doing stuff. If they worked, then, we pick it from there but then as soon as it picks, everybody forgets. If people had treated me right, like now, I would have my own plane or private jet. I know I haven't been treated well but life is not fair".

Ephraim Beatz
After what he has experienced, he puts measures in place properly before working with anyone. He added that he is cool with the friends that didn't treat him fairly but knows how he relates with them.
READ ALSO: Xandy Kamel Contradicts Kafui Danku