Nigerian music sensation, Micheal Olayinka, popularly known as Ruger, has revealed that he doesn't like being single.
The artist expressed his fondness for being in a relationship and his dislike for solitude.
He emphasized that even after ending a relationship, he quickly finds a new partner as for him mutual companionship holds great value.
"I appreciate the idea of being in a relationship. I don't like remaining single. If I break up with someone today, I'm with someone else tomorrow; that's how it goes. You know, I don't like being alone, and I cherish that companionship where we can be companions for each other," he revealed.
According to him, dating multiple women is "fun."
"Dating more than three, or four women at the same time is fun in a way. There is a way I patterned these things [laughs]. Ladies are attracted to what's not good for them," Ruger said.
Also, Ruger opened up about his aspiration to be seen as a "threat" among his colleagues in the music industry.
The artist, known for his hit track 'Asiwaju,' emphasized the importance of making an impact in an industry as competitive as music.
"When people don't see you as a threat, it's bad. There are a lot of artists that are in that category. Sorry, and it's bad, honestly. When you are about to release music and nobody is shaking; you announced a single/project release date and nobody is bothered. It's really bad.
"You've to make yourself a threat. People have to anticipate your release whether it's good or bad. That's the level I'm on right now. It's deliberate. I want my colleagues to see me as a threat. You can't be a softy. You either be a monster or you be food. Many people are food right now. The music business taught me to be hard. It's not all love, mehn. I can't lie to you. Just follow your own pace and be that monster."

Ruger
Ruger's journey to fame kicked off in 2021 when he signed with D'Prince's Jonzing World Record, an affiliate of Don Jazzy's Mavin Records. Since then, he has garnered various accolades for his musical talent.
In 2021, he clinched the AFRIMA 'Best Newcomer Award,' followed by the 'Best New Artist' category at the 2023 Soundcity MVP Awards.
Ruger has also released two EPs, 'Pandemic' (2021) and 'Second Wave' (2022). Notably, he dropped 'Ru The World,' his debut studio album, in September.
Addressing Sexual Abuse By Female Fan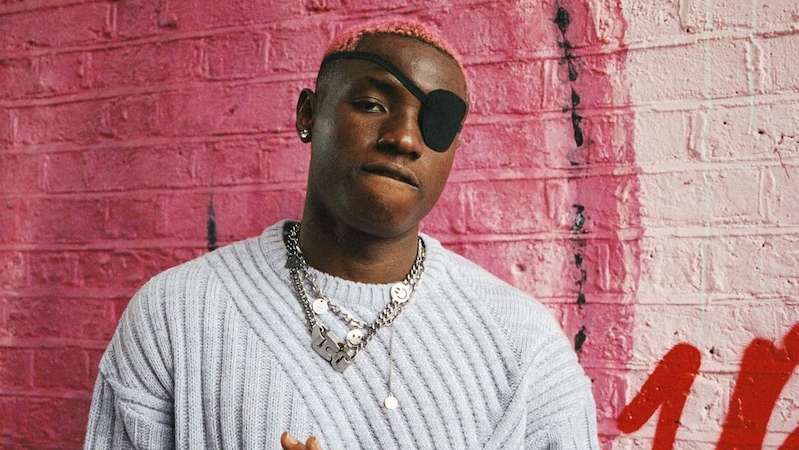 Ruger finally addressed the sexual abuse he encountered during a performance in 2022.
More than a year after the incident, the singer revealed the experience was a painful one.
"The lady didn't just touch my manhood; she pressed it. It was so painful. It wasn't sexy because of the aggressive nature of Nigerian girls," he explained.
Ruger asserted that although he is entertained when fans serenade him at his concerts, this experience was truly unpleasant.
He further added that the fan who groped him still failed to apologize to him.
"During my international shows, I enjoy ladies serenading me but that Nigerian lady grabbed my manhood aggressively. The way she grabbed it I felt pain in my stomach. I almost cried," Ruger said.
In May 2022, a video emerged of the sexual assault of the Nigerian Afrobeats singer while on stage.
The 24-year-old artist was seen performing his hit song, "Dior," when a fan reached out from the crowd and grabbed his private parts.
Visibly shocked, he stopped his performance for a few seconds and then proceeded to walk off stage.
The video sparked an online conversation about male victims of sexual assault.
"Watched the sexual assault video of Ruger and I feel traumatized too. It's so scary, the man was just performing his craft and someone took away his joy and peace. Imagine other men that go through worse daily but can't say because the world would mock them," one person wrote on Twitter. 
"The world is so rigged against men when it comes to sexual things we think it's always initiated by men and they couldn't have been wronged. Many a man lost their innocence to older women but they keep living with it because nobody listens to them," another said.
READ ALSO: I Was More Interested About The Factories – Samini