The head pastor of New Life Kingdom Chapel, Bishop Stephen Kwesi Appiah, popularly known as Jesus Ahuofe, has finally been granted bail after his arrest over the Shatta Wale shooting prank.
Jesus Ahoufe was arraigned before the court today October 25, 2021, facing charges of causing fear and panic, which he pleaded not guilty to.
The controversial man of God was arrested following his prophecy that dancehall artiste, Shatta Wale, would be shot on October 18, 2021. The court had remanded him for five days after he was arraigned on October 20, 2021.
His release follows the outcry of his wife, who complained about the ill-health of her husband. Even though she didn't disclose the exact illness her husband, Jesus Ahoufe, is facing, she pleaded with the court to grant her husband bail.
Meanwhile, dancehall artiste Shatta Wale and his three other accomplices are at the Ankaful medium prison on remand praying that the court will grant them bail at the next hearing.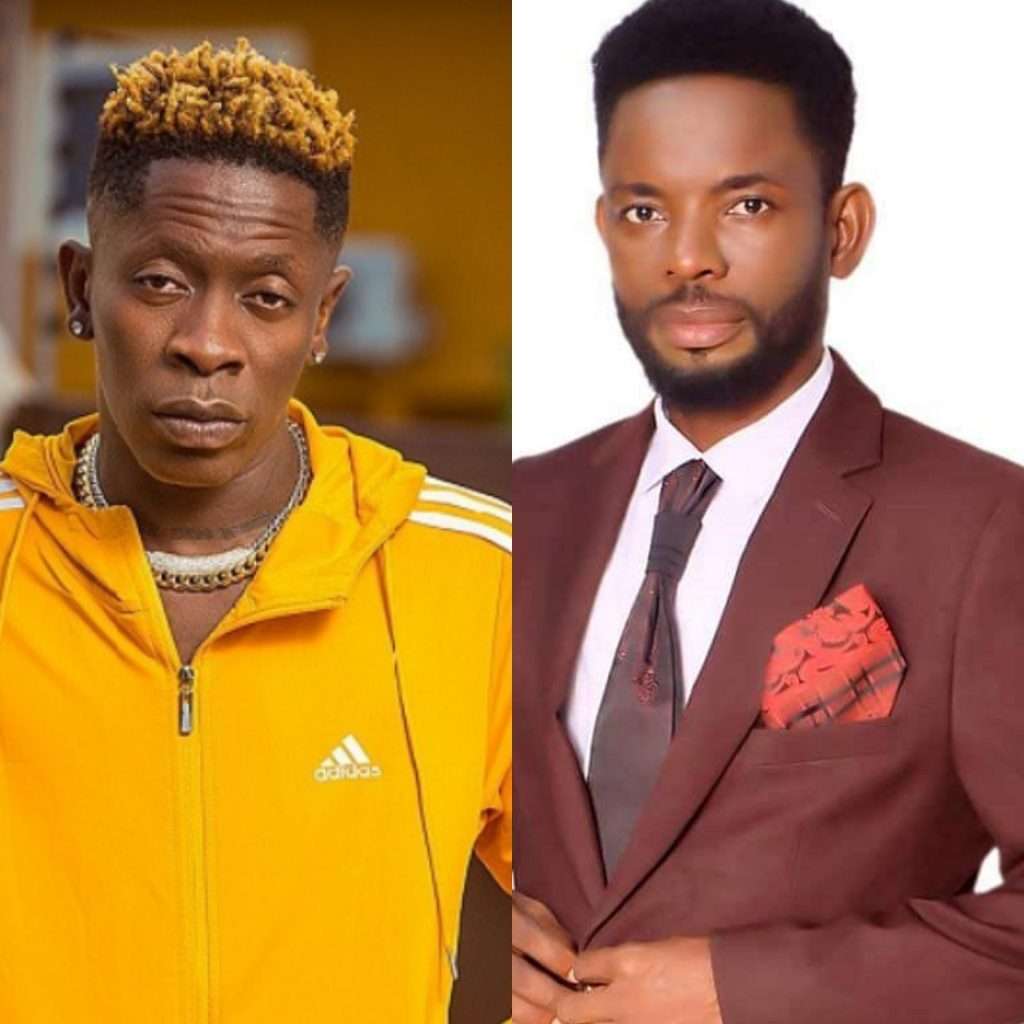 A gun found at the home of Jesus 'Ahuofe'
Vivian Appiah, who is the wife of Bishop Stephen Akwasi revealed that the police during a search in their home found a gun.
Explaining what transpired, Mrs. Appiah stated: "We were all here, my husband was here with us; so we were [going] back and forth with the crime officer and he said we should calm down and they would grant him bail tonight. So, we were all hoping that tonight, we will get bail".
Mrs. Appiah further said: "So, I was sitting in front of my car and one of my sons said Mummy they are taking Daddy away and I said to where? So, I took my phone and called him and [he] said they are taking him home ..so I stayed here with some church members".
Asked what the police went to do at their home, Vivian Appiah noted that she didn't know what they were looking for. However, when the Police went inside their house, they searched everywhere and found her husband's "registered gun".
"They brought the gun here [and] they have seen that the gun is registered. Everything was on point so, they started preparing a docket that we are going to get a bail".

Mrs. Appiah
Following reports about the gun found in the Prophet's house, several concerns were raised. Some social media users sharing their thoughts on the issue questioned why Jesus Ahoufe had a gun in his house.
Some who were very suspicious of Jesus Ahoufe were of the view that whether that gun was registered or not, it could have been used to fulfill the prophecy he gave about Shatta Wale. According to them, they assumed that Jesus Ahoufe could have actually shot Shatta Wale on the said date of his prophecy. Labeling Jesus Ahoufe as a "criminal", they suggested that the prophet should not be granted bail. However, the court has granted the prophet bail.

Read also: GPRTU urges government to scrap some petroleum taxes