The founder of Heaven's Gate Ministries, Nicholas Osei, also known as Prophet Kumchacha has shared his view on TikTok star Asantewaa, and her brother's trending issue.
Asantewaa and her brother were slammed on social media since Saturday following allegations that the Tiktoker leaked nude pictures of a lady her brother once dated.
According to news circulating, the lady in question was in a relationship with Asantewaa's brother and he decided to break up with her but she refused to accept the breakup.
The lady began to threaten Asantewaa and her brother as a result of refusing to quit the relationship and muting her from revealing any sensitive information about them, the Tiktoker decided to leak the lady's nude videos and pictures online.
Prophet Kumchacha is among the few people who have criticized Asantewaa's actions.
According to the man of God, Asantewaa had no right to have leaked such pictures of the lady on social media, no matter what the lady had done to them.
He explained:
"Asantewaa, you know you are my sister and I like you very much but what you did was wrong. This is because this kind of thing has automatically destroyed the lady's future. The platform the thing has been shared on, I mean the social media, when information is shared on such a platform, you can delete it but someone else has it.
"In the future, when this girl grows up and things begin to work well for her, then someone will just go and retrieve the pictures which will go against her".

Prophet Kumchacha
He added:
"Sometimes, some people are not aware that such an act is against the law of Ghana and if you're not fortunate, you can be jailed and also, you could lose all your properties".

Prophet Kumchacha
Asantewaa and her brother likely to be jailed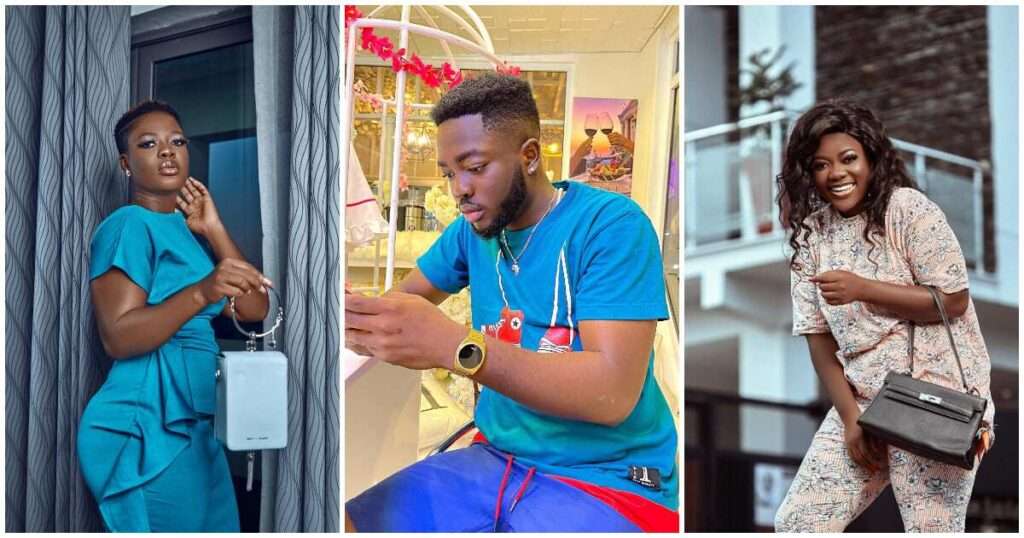 Over the past two days, Asantewaa and her brother, Kay Verli, have been making headlines on social media due to accusations of leaking explicit video and photos of a 17-year-old girl.
Speaking on the matter, both Asantewaa and her brother could potentially face severe consequences, including a jail term, for their alleged involvement in the dissemination of the explicit content.
Emphasizing the gravity of the situation, noting that the girl who is the girlfriend of Asantewaa's brother is a minor according to the law.
Therefore, Asantewaa's actions could result in legal repercussions, given the seriousness of sharing explicit content involving a minor.
As the situation continues to unfold, it remains to be seen how the authorities will handle the case and whether any legal actions will be taken against those allegedly responsible for the leaked photos.
The incident has sparked widespread debate and discussions on social media, with many expressing concern about the privacy and protection of minors on digital platforms.
The situation serves as a reminder of the importance of respecting others' privacy and being mindful of the consequences of one's actions in the digital age.
The young lady known as Ama Official who alleged that Asantewaa and her brother connived to leak her nude videos and pictures, has also now turned her attention to Asantewaa's flirtatious manager.
In a lengthy video on Tiktok, she narrated that Cassius took advantage of her by claiming he would help her become a star.
She said he promised her stardom if she did everything he asked then took advantage of that to ask for her nude videos which she also naively sent.
Cassius is Asantewaa's longtime manager who has often been accused of bonking her and contributing to her marriage collapse.
READ ALSO: Wei Ye Oteng Recalls Ghana Schooling Several Nigerian Music Stars