Hiplife artiste, Samuel Adu Frimpong, popularly known as Medikal is in police custody after he was picked up for flaunting a gun in a video on social media.
According to sources, he was subsequently denied police inquiry bail and has since been moved from the Accra Regional Police Headquarters, where he was earlier detained.
Medical was arrested by personnel of the Accra Regional Police Command in the late hours of Thursday, October 21, 2021. The hiplife artist is expected to appear before a court today, according to sources.
Medikal was with his wife, Fella Makafui, earlier at the Accra Regional Police Command charge office.
One of the lawyers who represented Shatta Wale, Jerry Avenogbor, was sighted at the police command, but it remains unclear if he is going to represent Medikal in this case.
This comes a few hours after dancehall artiste, Shatta Wale, and his accomplices were remanded into police custody following an alleged gun attack that turned out to be a hoax.
They were remanded by an Accra Circuit Court on Thursday, October 21, 2021, after their first appearance in court. Medikal was at the court premises to offer support to Shatta Wale.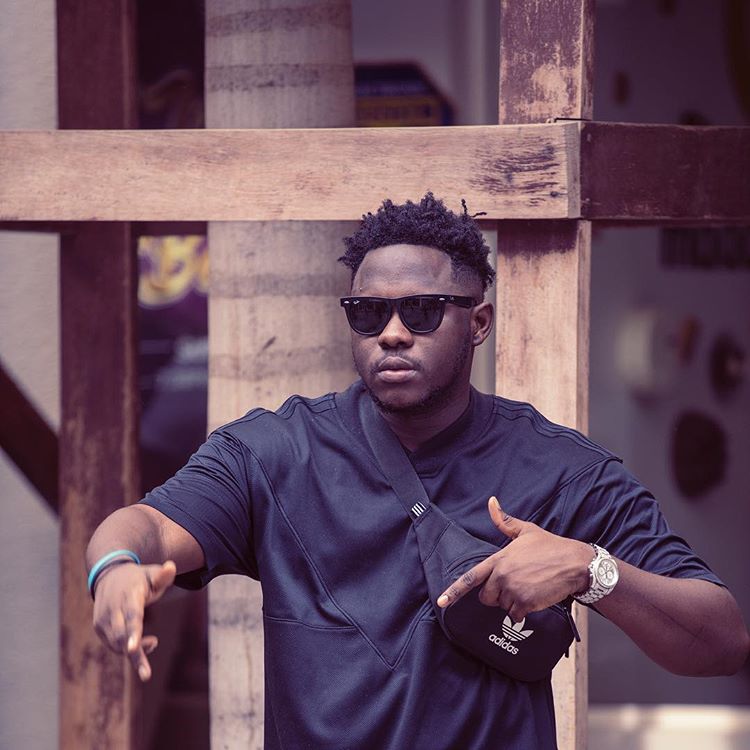 Netizens reaction
Currently, Medikal is a trending topic on the Ghana Twitter trends as several netizens are reacting to this latest news. As some are making humorous remarks out of the situation, others have already started a #FreeMedikal campaign. Some reactions on Twitter read:
@Twilight wrote: "Forget Medikal and Shatta Wale Very soon the new IGP will arrest Kuami Eugene for stealing songs! Shatta Wale and Medikal arrested. Kabutey too dey Smoke anyhow for public, he is next. The New IGP is working!"

@Gyasi: "Shatta Wale, Medikal, and Funny face arrested but ebi only free Shatta wale and Medikal Adey see you people no dey rate Chemu again".

@maame saa: Medikal's bestie Shatta Wale was arrested and he's been arrested now.A true definition of friendship. Get a friend like MDK

@Kwaku_Majesty: "Medikal has done all he can to join Shatta Wale in prison… Real friends stick together ampa".

@Tarzan: "They've arrested Medikal for showing a gun whiles Woyome is still a free man. Ghana just be some sh!t show chale".
Could Medikal be in serious trouble?
According to the laws of Ghana, any individual who is eighteen (18) years and above, mentally sound, physically fit, and of good character can apply for a firearm for use either to protect himself/herself or for gaming (i.e) hunting.
An individual who wishes to apply for a personal firearm must first report to the police, precisely the Firearm office to be taken through the process as stated in Section 1, subsection (1) of the Arms and Ammunition Act 2001, Act 604.
Firearms are to be used exclusively by the individual in whose name it is licensed and registered.
It must be used for the purpose assigned for its acquisition. A firearm once licensed in the name of a person is not transferable.
Section 19 of the law stipulates that "a person commits an offense if, without lawful authority or reasonable excuse (the proof whereof lies on him) he has with him in a public place any firearm (whether loaded or not)".
Section 5 (1) also stipulates that A person commits an offense if he discharges or causes the discharge of any shot, bullet, or other missile from a firearm.
Details of how Medikal acquired the gun he brandished are not known. However, per the laws, if he hasn't registered the said gun, he will be in serious trouble and may end up behind bars.
More so, licensing of a gun doesn't warrant the owner to brandish it. According to a legal practitioner, if Medikal has permission per the license from appropriate authorities to brandish his gun in public, then he will be a free man. However, if Medikal only licensed the gun without permission to brandish it, then he might be charged.
Read also: Ghana: Energy Infrastructure Gains $64.7 million Facelift, Other Sector Challenges Persist