Shatta Wale and Medikal pack Accra Sports Stadium for their Freedom Wave Concert.
The much-heralded concert came off on Sunday, December 25, 2022, coinciding with the Christmas celebrations.
Thousands of fans trooped to the stadium to patronize and support the two artists, who command large followings in the country.
In videos that have gone viral on social media, fans could be seen occupying every section of the stadium even before the show started.
The Freedom Wave Concert was also graced by other artists, including Black Sherif, Wendy Shay, Quamina MP, Kofi Jamar, Phrimpong, and Joey B.
Before the concert, Shatta Wale had expressed hope of filling the stadium following Wizkid's no-show some weeks earlier.
"…if we want to fill the Accra Sports Stadium we can fill it but when we fill it they should say we have filled it because it is not easy…this December the fans can come and fill the other side. We want to invite everybody to celebrate Christmas with us.
"I believe companies will pay huge sums to see the crowd lined up like this…all you see at the stadium is love…All those people you see at the stadium are like family members. We don't stress about even getting these numbers to the stadium…this show (last year) we put out the flyer a week before the show. We didn't do a billboard or promo".

Shatta Wale
Meanwhile, Shatta Wale has thanked his loyal fans for showing up for his concert, writing on Twitter: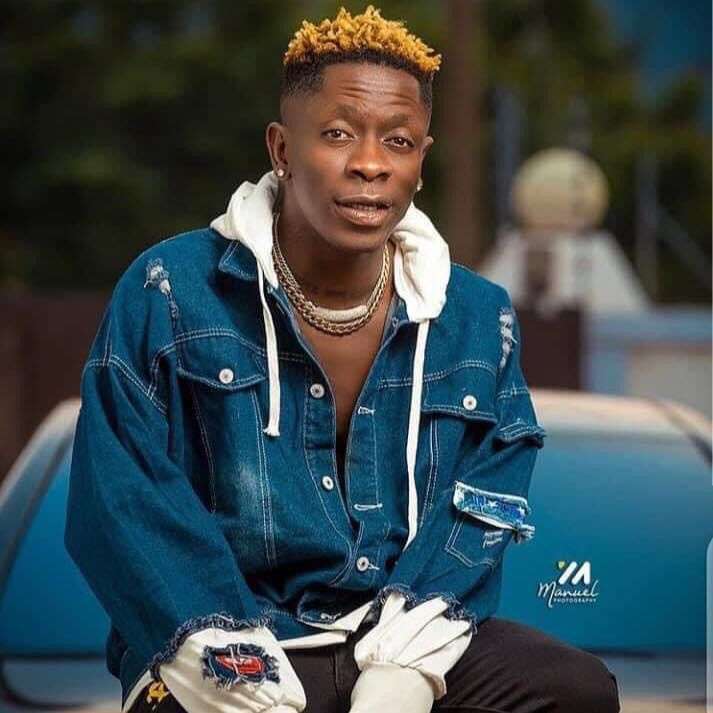 "Thank you SM Fans. Thank you again loyal blood SM fans. I owe you my life".

Shatta Wale
Expectations at 'FreedomWaveConcert'
Dancehall act, Shatta Wale, and rapper, Medikal held the second edition of their 'FreeedomWaveConcert' yesterday.
The show promised to be one of the most patronized music concerts in Ghana this year as it featured two musicians with some of the largest followings in Ghana and also because it is a free concert.
Although the headlining acts for 'FreedomWaveConcert' are Shatta Wale and Medikal, the show promised to be a star-studded one, as other popular and up-and-coming artistes passed through to give fans very brief performances.
Shatta Wale is arguably one o the best stage performers in Ghana. His music is loved and known to many, and his ability to move fans to his will is one thing that made the show spectacular.
The show most likely was patronized by millennials, most of whom love the songs and style of rapper Medikal.
Due to the large number of people attending the show, a significant number of Ghana Police Service personnel was dispatched to ensure the safety of music fans' lives and property, and private security personnel were also expected at the event.
READ ALSO: Sammy Gyamfi Ties The Knot With Girlfriend, Irene