Embattled Ghanaian dancehall artiste, Charles Nii Armah Mensah Jnr, popularly known as Shatta Wale, has been granted bail.
The details surrounding his bail are not yet available to the public, however, a video showing him moving out of police custody together with his team has been sighted on social media.
The 'Bullet Proof' crooner was taken into police custody late yesterday, 19th October 2021, after he turned himself into the police station.
Shatta Wale was declared wanted by the Ghana Police service following a shooting prank he pulled on the public together with his P.A, Nana Dope and one Gangee who were arrested.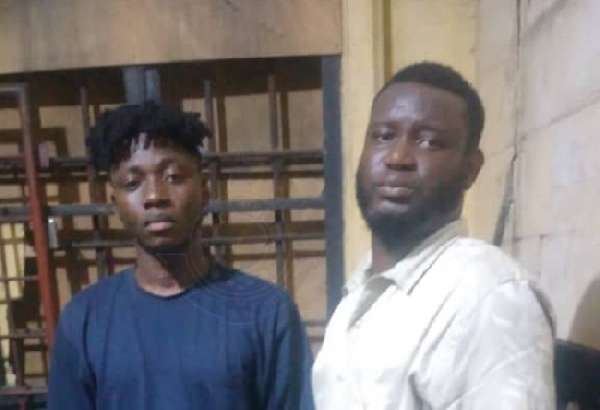 Currently, it is not clear if Shatta Wale's accomplices and the prophet who prophesied about the shooting have also been released on bail.
Shatta Wale could spend 5years in prison
A private legal practitioner in an interview stated that Shatta Wale could face a maximum of five years in prison or paid a maximum fine of 36,000 Ghana cedis if found guilty of originating and spreading false news to create fear and panic.
According to Samson Lardy Anyenini, the law stipulates that a person found culpable for spreading false statements, rumors, or reports to cause fear and panic face a fine of up to 36,000 Ghana cedis or five years in jail.
"So those who generated, as in his case, he generated the information that was spread and that information is turning out to be false and did it cause some fear and panic? I suppose the jury is out there. And so, the one who originated it himself, by the law, should be in trouble".
Lawyer Anyenini noted that both Shatta Wale and his accomplices could face up to five years in prison sentence for their infamous prank.
"Once you know that it is false, then you will be in trouble. Whatever you're circulating, if it's a statement, if it's a rumor, if it is a report.  it doesn't matter that some media house has also done a story out of it; once it is false and you're seen to be circulating it and even the media house circulating it could equally be guilty.
"So, the originator and those who circulate are also in trouble for as long as it is false, and it tends to cause fear and panic".
#FreeShattaWale campaign
Following the arrest of Shatta Wale, Ghanaian actress, Fella Makafui took to social media to start a campaign to get the dancehall artist out of jail.
In the said campaign, Fella simply wrote: "King Forever", and backed it with the #FreeShattaWale.
Several celebrities including singer, Sister Afia, Ara-B, and Fella Makafui's husband, medical joined in the campaign. However, some netizens who clearly wanted justice to be served expressed their disappointment in the industry players who wanted Shatta Wale freed.
According to them, Shatta Wale took the stunt too far and therefore deserves to feel the full arm of the law.
Read also: CAGD Rescinding decision on Ghana Card for Salary Payment, a good decision- Alfred Thompson