The social media app, Threads, aimed at rivaling Twitter, has signed up more than 100 million users in less than five days.
Threads went live on Apple and Android app stores in 100 countries, including the UK, last Wednesday.
Meta boss Mark Zuckerberg said he couldn't believe the milestone that had been reached so fast.
In his first public comments on the situation, the European Union's (EU's) industry commissioner Thierry Breton told French radio station, Franceinfo:
"Taking a little time to do so seems to me to be probably a good policy".

Thierry Breton
Despite its problems in the European Union (EU), Threads has enjoyed rapid growth. Meta, which also owns Facebook, said the app had 10 million users within the first seven hours of launch and more than 30 million by Thursday morning.
24 hours later, that figure had more than doubled.
It still has some way to go to catch its main rival though. At 100 million, Thread's user base stands at less than a third of the 350 million users that Twitter is believed to have.
Some Twitter users have become disappointed since billionaire Elon Musk took over. Thousands of jobs have been cut under his ownership and he has announced a number of changes to help generate revenue at Twitter.
Other rivals have emerged like Mastodon and Bluesky but have struggled without an existing user base.
Threads has capitalised on being linked to Instagram which has more than one billion users.
In order to sign up for Threads, users must have an Instagram account.
Twitter threatens legal action over Threads app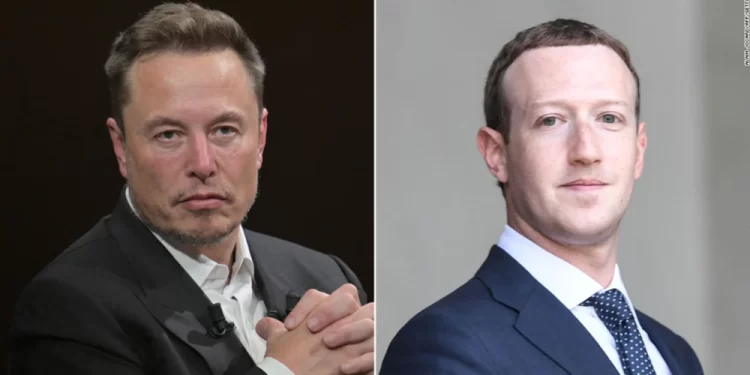 Twitter is considering legal action against Meta over its fast-growing rival app Threads, which was launched to millions on Wednesday, July 5, 2023.
Threads is similar to Twitter and it has been pitched by Meta bosses as a 'friendly' alternative.
Twitter's Elon Musk said:
"Competition is fine, cheating is not".

Elon Musk
According to Meta, over 30 million people had signed up for the Threads app, whereas it took Twitter four years to build the same number as compared to what Threads have in just a few days.
The look and feel of Threads are similar to those of Twitter.
A lawyer for the company accused Mr. Zuckerberg of "systematic, wilful, and unlawful misappropriation of Twitter's trade secrets and other intellectual property" to create Threads.
A trade secret is any practice or process of a company that is generally not known outside of the company. Information considered a trade secret gives the company a competitive advantage over its competitors and is often a product of internal research and development.
Twitter claims that Meta has hired former employees who have and continue to have access to Twitter's trade secrets and other highly confidential information but Meta has denied the claim.
Users on Threads can post text of up to 500 characters, more than the 280 characters available on Twitter. Both apps allow people to post links, images, and videos.
But the rules governing what content can be posted differ – nudity and not-safe-for-work (NSFW) explicit images are prohibited on Threads.
Also unlike Twitter, there is no desktop version of Threads yet.
On Threads, Meta spokesperson Andy Stone posted:
"no one on the Threads engineering team is a former Twitter employee – that's just not a thing".

Andy Stone
Both Meta and Twitter have undertaken significant layoffs this year, with Meta announcing that it would cut staff levels by approximately 10,000.
Twitter lost a large proportion of its 7,500 employees, as high as 80%, in waves of redundancies following Mr Musk's takeover last year in October.
READ ALSO: Sarkodie Is A Weakling Compared To Iyanya – Sally Mann