Mitsubishi Motors Corp has boosted its electrification strategy for staying in key markets as it disclosed plans of going electric and hybrid.
The company indicated that it has plans for hybrid and battery electric vehicles to account for all new car sales by the middle of the next decade in the 2030s.
Mitsubishi, which is also a junior partner in an alliance with France's Renault SA (RENA.PA) and Nissan Motor Co (7201.T), said it will roll out 16 new models over the next five years.
The Japanese automaker, known for its Outlander sport utility vehicle, stuck to a previous goal of having half of its new car sales electrified by fiscal 2030 and it newly pledged to raise that further to 100% by fiscal 2035.
Mitsubishi considers plug-in hybrids (PHEV), hybrid electric vehicles and battery electric vehicles (BEV) as electrified vehicles. Electrified vehicles accounted for about 7% of the company's total new car sales in fiscal 2021.
Expand of Geographical Areas
"Among our existing models, we'll expand the geographical areas where our flagship PHEV Outlander is being offered and build out the sales of the Minicab-MiEV light commercial EV that was relaunched last year," Chief Executive Takao Kato said.
Among the 16 new models Mitsubishi plans to roll out, one will be a BEV Renault alliance model, while another will be a Nissan alliance model, Mitsubishi said in presentation materials that were part of its fiscal 2023-2025 business plan.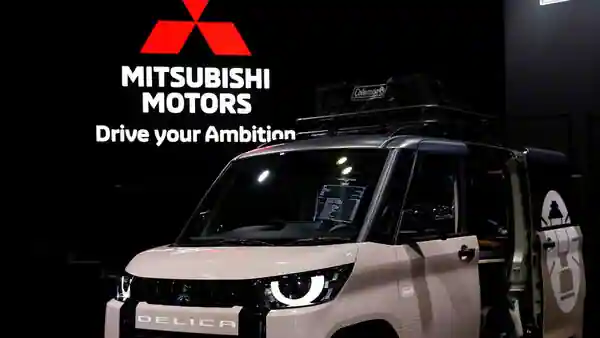 Of the other 14 models Mitsubishi plans to launch, seven will be purely combustion engine-powered ones, five will be hybrids and the remaining two will be BEV, the company said.
Currently, automakers are doing their best to depend on renewable energy. The International Energy Agency said in 2021 that governments should do more to meet climate goals, including policies for heavy electric vehicles. Electric vehicle sales may increase from 2% of the global share in 2016 to 30% by 2030. As of July 2022, global EV market size was $280 billion and it is expected to grow to $1 trillion by 2026.
Much of this growth is expected in markets like North America, Europe, and China; a 2020 literature review suggested that growth in the use of electric 4-wheeled vehicles appears economically unlikely in developing economies, but that electric 2-wheeler growth is likely. There are more 2 and 3 wheel EVs than any other type.
READ ALSO: Open Your Eyes At The Polling Station, This 2024 Election Is No Joke- Mahama