Franklin Cudjoe, President of Imani Africa, has expressed doubts over the calls by the Electoral Commissioner, Jean Mensa, for the regulation of social media HWs of 2024 General Elections.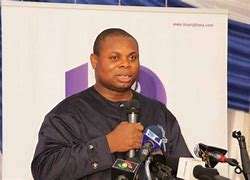 According to Mr. Cudoe, the Electoral Commission might be intending to engage in an unbeneficial agenda if it attempted to regulate social media.
For him, the space was already regulated by the existing laws of the country.
"Maybe, they are pretending and planning to do something unnecessary."

Franklin Cudjoe
According to Mr Cudjoe, the Electoral Commission has been culpable of persistently disrespecting Ghanaians which has attracted reciprocated disrespect toward the commission.
"The electoral commission has continued to misbehave and disrespect Ghanaians. I mean, who has to speak about the EC? They claim they had a 1.7 million target. When people ranted on social media they revised the figure to a very low one. When they crossed it, they were praising themselves in utter disregard for the concerns regarding the exercise."

Franklin Cudjoe
He thus entreated the commission to instead set an exemplary tone for the conversations of the 2024 General Election.
"As far as they behave that way, people will continue to complain so they should act professionally and stop hiding behind people on social media. These things happen all the time. They must rather set the tone for responsible use of social media and everyone will also follow."

Franklin Cudjoe
Meanwhile, a political science lecturer at the University of Ghana, Professor Ransford Gyampo has expressed his support for the call.
"Any call for the responsible use of social media is not out of place. Yes, there should be a right to free speech, and we should express ourselves freely but people should not be encouraged to hide behind the facelessness of social media to spill garbage, to create unnecessary fear and panic.

"I favor freedom of expression but freedom of expression must be exercised in a responsive manner that will not jeopardize our peace and tranquility. And so I favor any kind of arrangement that checks that kind of unbridled kind of rights."

Prof. Randsford Gyampo
Exemplary Use Of Social Media By State Agencies

Professor Gyampo also, charged state institutions to set examples to maintain order in society.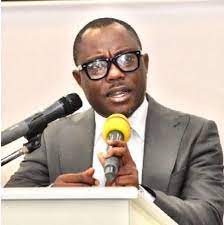 "That said, I will also want to urge stakeholders and key institutions who are also calling for these things to also ensure that they also do the right thing. If you are doing the right thing, giving the right information and the people like the kind of things you are doing, then you can be sure that a lot of people who talk on social media will also be talking about the right things about you.

"It will only be a few who will want to sensationalize and do propaganda. But if a few are doing propaganda, the generality of the body politic on social media alone should tell you that you are doing what is right. They will rise in your defense and [against] all manner of negative things that people say about you."

Prof. Randsford Gyampo
Professor Gyampo therefore specifically charged the Electoral Commission to do what is right in undertaking its mandate.
"Let the electoral commission confine itself to doing what is right; serving as an independent arbiter, performing its roles, and discharging its duties creditably to the admiration of all. If you do all these and people want to still do propaganda, we will rise to your defense and speak for you."

Prof. Randsford Gyampo
These comments followed the EC boss' recent calls for the regulation of social media in the run-up to the 2024 General Elections to safeguard national cohesion and tranquility.
READ ALSO: Eminent Political Personalities Called To The Bar