Sekondi's Member of Parliament, Andrew Kofi Egyapa Mercer, vigorously contends that substantial endeavors are underway to generate the necessary investments crucial for the progress of the Western Region.
He enumerated some ongoing projects in the region and expressed his shock at some people's deliberate neglect of the government's efforts in the region.
The Member of Parliament emphasized that all the ongoing projects are intended to boost the oil-rich region's economy.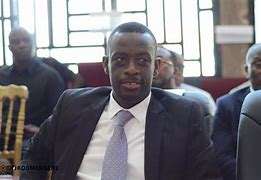 "For some time now, the Western Regional Minister Kobby Otchere Darko Mensah has led and organized a mining expo. What is that intended to achieve? We have finished Phase One of the Port of Takoradi expansion, what might it achieve? We have seen several roads undergoing major rehabilitation. A new regional hospital is being built. Certainly, all these efforts are being made to stimulate, attract, and open up the Region for the private sector to enter and contribute to the development that we all yearn for.

"So a lot is going on, only that for some strange reasons, which I don't want to believe is motivated by politics, people are falling to see that things are happening."

Andrew Kofi Egyapa Mercer
Hon. Andrew Kofi Egyapa Mercer further underscored that an office at the Regional Coordinating Council has been established to identify and champion all investment opportunities in the Region.
"But, of course, nobody can stop anyone from demonstrating, and as a lawyer for many years, I so much appreciate that the right to demonstrate is enshrined in the Constitution."

Andrew Kofi Egyapa Mercer
He thus argued that rather than demonstrate against the government, he would have wished that residents would engage the Regional Coordinating Council instead. He gave assurance to the readiness of the Regional Minister, MPs, and MMDCEs to dialogue on developmental issues within the region.
"Who wouldn't want that?", he quizzed.
He mentioned that he was yet to have an encounter with the person or persons who are requesting a meeting with the Regional Minister or any high-profile government official.
"I'm yet to hear from persons behind the intended demonstration that they have requested to meet either the regional minister or any high authority in the region and they have been turned down."

Andrew Kofi Egyapa Mercer
He thus reiterated the need for dialogue.
"My suggestion for them to choose the dialogue route is not in any way to stop them from demonstrating. But I believe if dialogue can help, what's the point in demonstrating? Mind you, and don't get me wrong you can do all the demonstrations but if there is no money, there is no money."

Andrew Kofi Egyapa Mercer
Development Of Sekondi Constituency

Furthermore, Hon. Egyapa Mercer expressed his commitment to the development of his constituency.
"Sekondi's development has always been my priority… I come from Sekondi. This is where I grew up. It would be very unfortunate for anyone to think that I'm happy with the current state of affairs. What I want my constituents to understand is that every day I think about how to improve Sekondi because if the roads are bad, it affects me as well, I'm equally affected if it has to do with education or health issues.

"I will do my best, with what I have and to the best of my abilities to ensure that Sekondi gets its due."

Andrew Kofi Egyapa Mercer
Andrew Kofi Egyapa Mercer affirmed that he had a comprehensive understanding of the responsibilities of an MP and the associated obligations before vying for the position.
"I have not lost sight of that", he added.
He however urged citizens to maintain decorum in their criticism.
"But I will urge that we season our comments when we talk about issues of development. Many good people with the right set of mind and finances are shying away from politics because of how some people comment and behave. It hurts but for me, I remain focused."

Andrew Kofi Egyapa Mercer
Andrew Kofi Egyapa Mercer offered these as a response to a question on an ongoing campaign christened 'Sekondi-Takoradi deserves better'.

READ ALSO: Eminent Political Personalities Called To The Bar