Former Deputy Managing Director of NIB and government communication team member, Alfred Thompson, has intimated that the request to purchase a new aircraft should be given serious consideration. He said this is a request put out by the military which will in turn help the Presidency.
He asserted that if the request is considered,;not only will it benefit the current President but also subsequent Presidents who will be privileged to lead the country and not as being purported by the opposition that the current President is seeking luxury. Also,
"The military has come out with the needed requirement for their use, which can also be used by the Presidency. It should be given serious consideration and see the necessary input that goes into it. Because,;all these things when you put it together,;you'll realize that if we even acquire such an aircraft,;with the use by the military on some of this UN missions and everything, we will be able to pay back for this aircraft. So, if we calculate all these things,;that [aircraft] can be paid within a matter of two to three years. And let's understand that it is not going to be used by only this current President but any subsequent President."

Alfred Thompson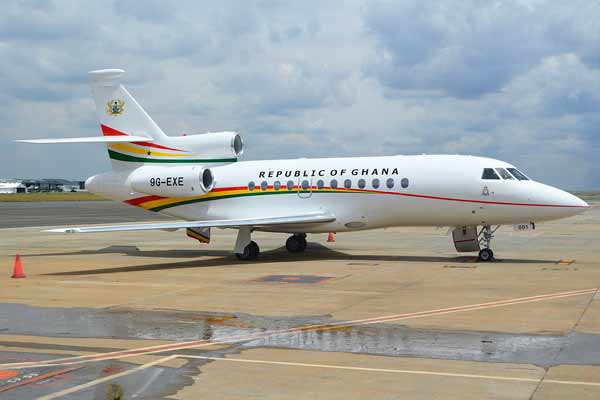 Presidential aircraft request made by GAF
Mr. Thompson explained that,;the Presidential aircraft that is needed was not requested by the President or any of his ministerial appointees. He disclosed that it is the Ghana Armed Forces led by their communication squadron who sits and analyze what is needed at a point in time and makes such requests.  
"Before President Kufuor left office,;they [Ghana Armed Forces] recommended a small aircraft for internal travels. President Kufuor based on all those assumptions,;put in the necessary recommendations by the Ghana Armed Forces to acquire those aircrafts. The Military has sat down and looked at all these things. It goes out to let us understand that all these things;are being orchestrated by some section of the NDC to cause some disaffection." also

Alfred Thompson
Mr. Thompson urged the Military,;if their request is approved,;to buy an aircraft that within the next ten to twenty years,;changes wouldn't have to be made. He also stated that the new aircraft must help transport the President and the high;dignitaries in this country and keep them under safe and conducive environment.
"I personally support and I believe that our government will support this purchase of the new jet."

Alfred _Thompson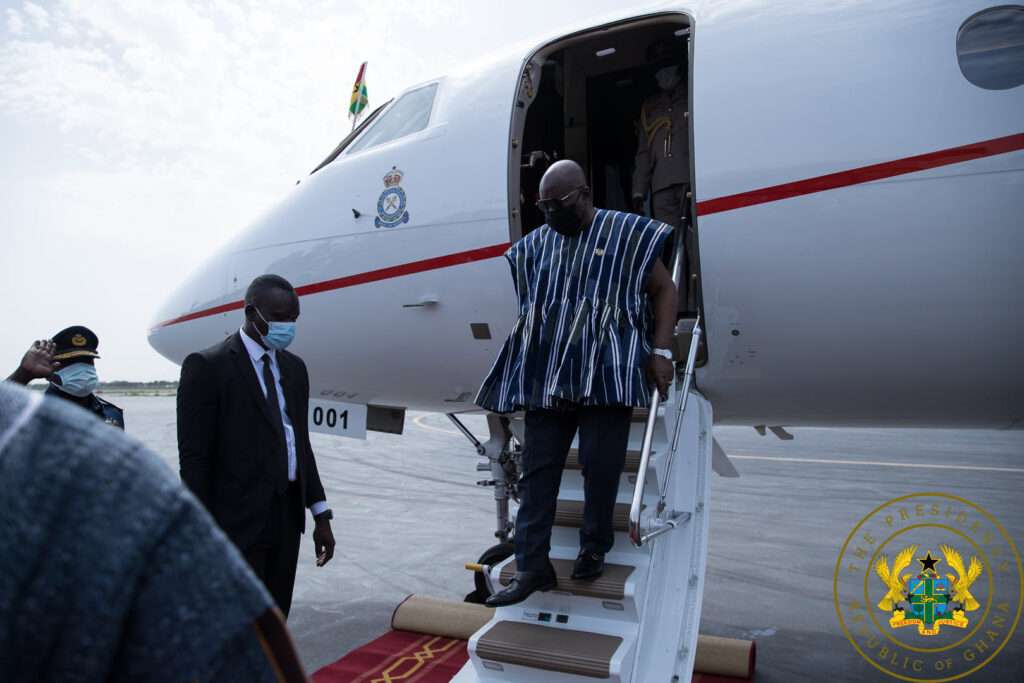 Prioritize new aircraft request
Also contributing to the discussion,;Mark Awisi Arkoh, PNC National Youth Organizer,;was of the view that getting a new aircraft should be treated as a priority. He posited that the nation cannot jeopardize the life of our President and any President in Ghana;due to an inconvenient Aircraft adding that diplomatic travels are very expensive irrespective of the level of the economy. Also,
"If you are supposed to go and meet at the GA summit or whatever,;we should know that diplomatic things like that are quite expensive. Ghana Air Force should have taken keen interest;especially in this particular acquisition of jets in the sense that the President is the Commander In Chief. And if we dare jeopardize with the life of our President then it means that we are going to lose him."

Mark Awisi Arkoh