The Governor of the Bank of Ghana, Dr. Ernest Addison, has said that the country's debt stock is somewhat justifiable, due to the government's financing of social interventions implemented to ease the impact of the pandemic on households.
He said this during a monetary policy committee (MPC) press briefing yesterday, November 23, 2020.
According to the Governor, as extraordinary as this year has been, resulting from an unprecedented shock from the pandemic, this has placed greater responsibility on the government to put measures in place to mitigate the impact of the shock.
As the government goes about this, one would necessarily expect the government's demand for financing to increase.
"The benefits of those interventions, all of you are witnesses to that. The government has been able to cushion households, subsidize electricity and water for Ghanaian households, they've been able to provide small loans for small enterprises."
"All of these things demand money and they have to be financed, and we are financing them through the issue of bonds. So this is why you are seeing the interest rate on the longer-dated instrument going up and this is what accounts for the debt stock rising to 71.0 percent of GDP."
However, he concurred that, it is in the right direction to ask whether the government would have the same fiscal space to sustain the provision of these interventions into 2021, since we are approaching the limits of what we can do without trying to mobilize domestic resources.
In addition, he stated that the debt stock reflects the financial sector bonds issued by the government to support depositors of the Special Deposit Institutions (SDIs), the energy sector spending as well as the extension of support to fund management companies, he added.
"So, the government has done a lot in 2020 really, to cushion Ghanaians from the difficulties that would have arisen. Without those interventions, I don't know how we would have managed in this particular extraordinary year."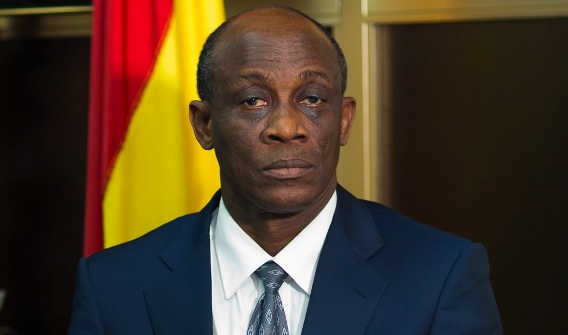 However, in a recent interview with Mr. Seth Tekper, former Minister of Finance of the erstwhile Mahama administration, he argued that the country's debt portfolio is where it is, due to the inability of the government to effectively audit tax exemptions.
He reiterated that, Ghana continues to lose large tracts of revenue to tax incentives which in most circumstances are not well managed, therefore the rise in debts cannot be blamed on COVID-19 but on the non-essential tax exemptions and lack of serious audits therewith.
Meanwhile, the Governor stated that, in a time like this, generating domestic revenue was not going to work since such is a medium term programme. Therefore, funds were required in the short term to address the difficulties associated with the emergencies of COVID-19. Thus, justifying the short term measure of borrowing in order to finance these expenditures.