Otto Addo, Head Coach of the Ghana Black stars, has disclosed that Cristiano Ronaldo's issues with Manchester United cannot disrupt the Black Stars ahead of their clash against Portugal at the 2022 World Cup.
The Black Stars will come up against the European country at Stadium 974 on Thursday November 24, in their Group H opener.
Speaking ahead of the game, Otto Addo believes that Cristiano Ronaldo's problems with the Premier League club do not concern the Black Stars.
Manchester United terminated Ronaldo's contract by mutual agreement after his viral interview with Piers Morgan, criticizing the club and its coach. With the decision coming just two days before Potugal takes on Ghana at the 2022 FIFA World Cup, there are talks that it could play in favour of the Black Stars or affect the team.
Speaking at a pre-match press conference, Coach Otto Addo indicated that his team is focused and will play to beat its opponent.
"I don't know and to be honest, I don't care. It's not our problem and I don't think it's a big problem.
"Everybody wants to win. No matter what happens, it's a big stage, a big game at the World Cup level, so I don't think normally this can disrupt anybody."

Atto Addo
When questioned on the same issue, the captain of the team, Andre Ayew noted that,"It's not our problem what is happening in the Portuguese team but I think they are great professionals."
"They may have played for top teams so they will be ready for the World Cup becuase it is the biggest stage. They will be ready for it."

Dede Ayew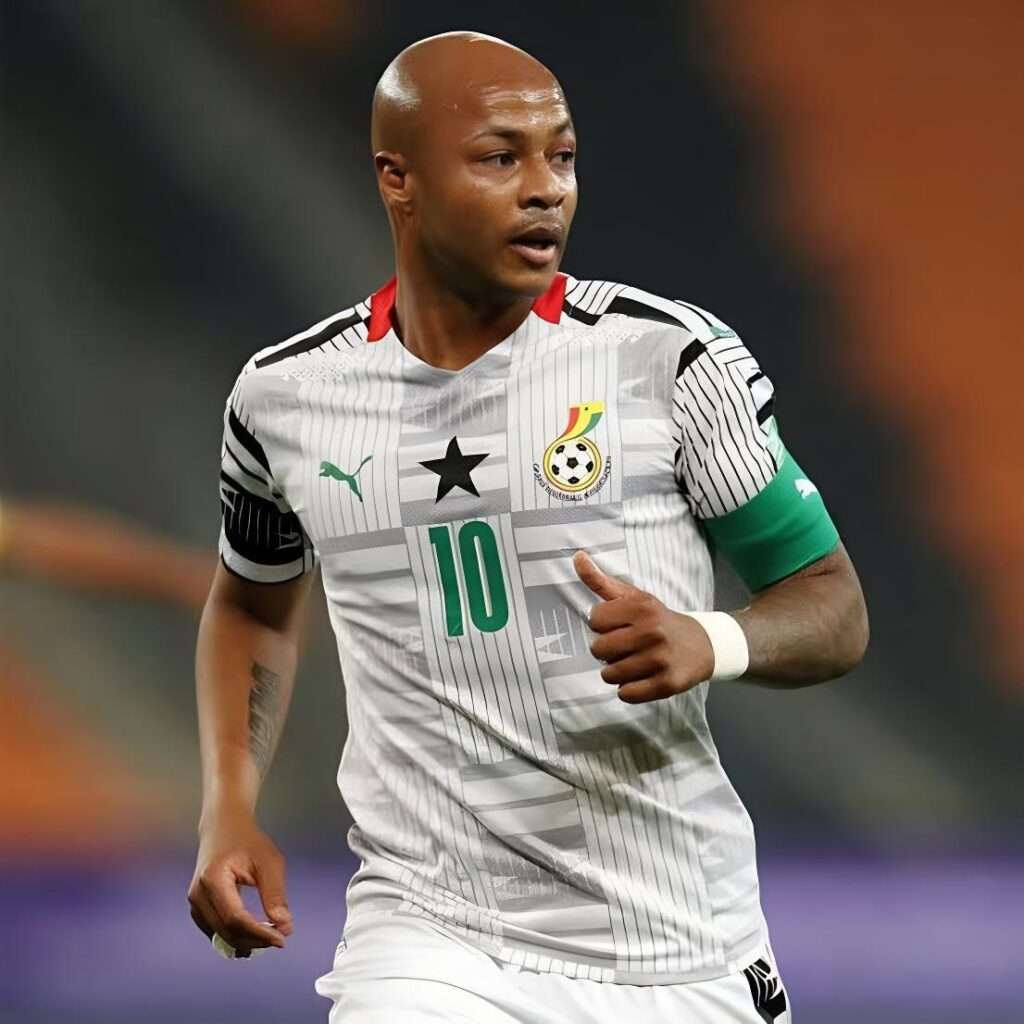 After the Portugal game on Thursday, Ghana will face off with South Korea on November 28, in their second group game before encountering old foes Uruguay on December 2 in their final group game.
Ghana will be looking to start their campaign at the Mundial on the high after the disastrous 2021 Africa Cup of Nations that has caused a lot of disaffection for the team.
Ronaldo Man United Partnership A Dream, But Nothing Lasts
Portugal's midfielder, Bruno Fernandes, has stated that it was a dream to play with Cristiano Ronaldo at Manchester United, but "nothing lasts forever".
The striker parted ways with the Premier League club by mutual consent on Tuesday November 21, and is searching for a new club. Along with Ronaldo's departure, Manchester United also issued a bulletin saying the club could be sold by owners the Glazer family.
Ronaldo had spoken in a controversial interview last week, where he lashed out at coach Erik ten Hag and the club itself, provoking his eventual departure.
"I don't feel uncomfortable, I don't have to pick a side. It was a dream come true to play with Cristiano at United but nothing lasts forever," Fernandes told a press conference today, November 23.
"It is his career and we have to respect such decisions. Every decision has to be respected regardless of whether you agree or not.
"We as players, but also as parents, brothers, we know it might be difficult to take some decisions but these decisions have to be for the wellness of ourselves and our families."

Bruno
Fernandes and Ronaldo had been pictured sharing a frosty interaction last week in the aftermath of the interview, but the striker said he had just been joking around, after the Ronaldo arrived late to Portugal camp.
READ ALSO : Governments Must Stay Away From Housing Projects – Franklin Cudjoe