The aircraft carrying the newly released U.S dual nationals from Tehran has landed in the Qatari capital, Doha.
The five individuals are expected to board a flight back to the United States.
Siamak Namazi, Emad Sharghi and Morad Tahbaz are among the five American citizens freed in the US-Iran prisoner swap.
They were welcomed by diplomats and other officials with hugs.
Two other US citizens released in the agreement had not been named publicly.
Speaking to reporters after his arrival in New York to attend the United Nations General Assembly, Ebrahim Raisi, the President of Iran, noted that the release of the five U.S detainees "purely a humanitarian action."
"It can certainly be a step based upon which in the future other humanitarian actions can be taken," Raisi added.
In a statement, U.S President, Joe Biden thanked Qatar, Oman, Switzerland and South Korea for their role in negotiating the prisoner exchange with Iran.
The statement was released by the White House as the five released U.S prisoners landed in Doha, Qatar.
"I give special thanks to the Emir of Qatar, Sheikh Tamim bin Hamad, and to the Sultan of Oman, Haitham bin Tariq, both of whom helped facilitate this agreement over many months of difficult and principled American diplomacy."

President Joe Biden
While lauding the return of the released US citizens from Iran, Biden also called on Tehran to "give a full account" of the fate of Bob Levinson.
Levinson, a U.S citizen and retired FBI agent, went missing on March 9, 2007 when he was scheduled to meet a source on the Iranian island of Kish.
Levinson's family said in 2020 that the U.S government had concluded that Levinson likely died while in Iranian custody.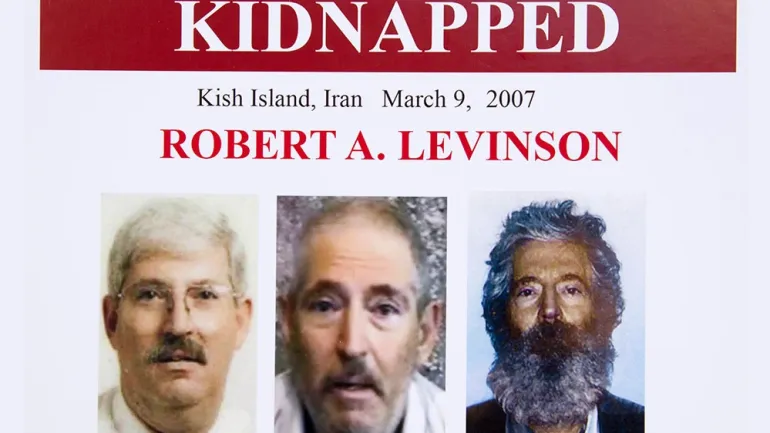 "The Levinson family deserves answers. Today, we are sanctioning former President Mahmoud Ahmadinejad and the Iranian Ministry of Intelligence under the Levinson Act for their involvement in wrongful detentions," Biden said in a statement.
Blinken Speaks To Newly Released Detainees
Meanwhile, U.S Secretary of State, Antony Blinken disclosed that he spoke to the prisoners released by Iran after they landed in Qatar.
"I can tell you that it was for them, for me, an emotional conversation," he said.
"Today, their freedom, the freedom of these Americans for so long, unjustly imprisoned and detained in Iran means some pretty basic things. It means that husbands and wives, fathers and children, grandparents can hug each other again, can see each other again, can be with each other again."

Antony Blinken
Also, Blinken lowered expectations that the prisoner swap could lead to a breakthrough on efforts to return to the 2015 Iran nuclear deal.
Former U.S President, Donald Trump, pulled the U.S. out of the nuclear deal between Iran and global powers in 2018.
Ties between Washington and Tehran have been tense since then.
Speaking to reporters, Blinken stressed the negotiations over the prisoner swap have always been "a separate track" from efforts to return to the nuclear deal.
"We're not engaged on that, but we'll see in the future if there are opportunities," Blinken said.
"I wouldn't anticipate anything this week. We're focused today on the fact that these Americans are now free after having endured something that I think most of us can't possibly imagine."

Antony Blinken
READ ALSO: U.S. And Iran Carry Out Prisoner Exchange