The main opposition party in the United Kingdom, Labour Party and other relevant stakeholders have criticisms on the ruling Tory administration for its poor management of school sports and the massive decline of interest in sports among high school students.
According to statistics, the numbers of hours dedicated to student sports have decreased from 326,277 in 2011, to 285,957 in the 2022-2023. Though the figure increased after the pandemic subsided, it again saw a sharp downfall by over 4,000 hours over the previous year.
In the run-up to the London 2012 Olympics, the then ruling administration explained to the public that, the games would inspire generations and spark an enormous growth of student participation in sports.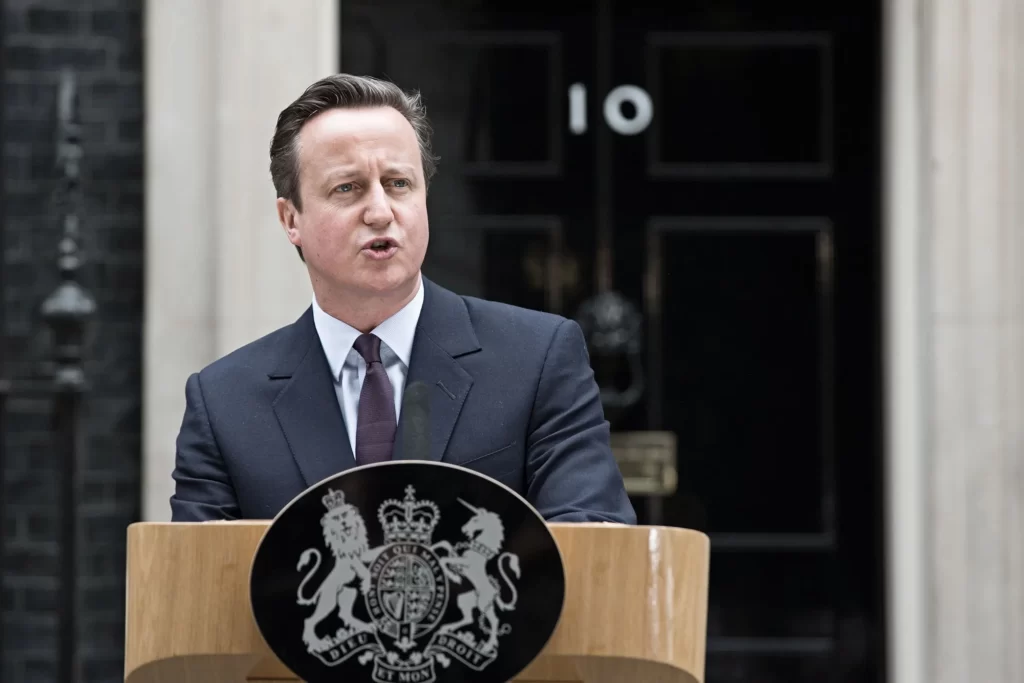 Former Prime Minister David Cameron, in 2012, reiterated that, the Olympic Games had an important part to play in enhancing student participation in school sports programs, which he acknowledged was massively underfunded.
There was "one area in particular where the Olympic spirit of taking part can make a real difference to young people. And that is school sport and helping to drive participation in sport itself," Cameron stated.
Since then, the hours spent by students in physical educations and sports activities in England, have seen a sharp decreased by a staggering 12%.
Cameron's comment was met with fierce opposition during that period, as sports group accused his then Education Secretary, Michael Gove of meticulously collapsing a chain of partnerships initiated by the past Labour administration, as a means of saving money.
However, the Labour Party revealed a statement claiming that, the Tory administration should not capitalized on the successes of the women's national team at the ongoing FIFA Women's World Cup co-hosted in New Zealand and Australia, as their achievements, because it has supervised a steep decline in school sport over the last thirteen years.
However, the government claimed, they have added over £2 billion to fund sports programs in schools, though class hours for physical education has decreased.
On the other hand, Prime Minister Sunak has penned a well wishes letter to the English Head Coach, Sarina Wiegman, to express his appreciations to the team and also his desire to invest in girl sports.
"This weekend, like millions of others, I will be watching and cheering you on. But whatever the result, I want you to know that you have already secured a lasting legacy: that every girl in this country will have equal access to all school sport, including football. When you won the Euros last summer, you could have chosen merely to celebrate an unprecedented achievement. But you saw that success as the beginning of your mission, not the end.
"For many of you, the honour of putting on that England shirt was earned against the odds. It should never have been like that. At times, some of you were even stopped from playing. But you faced down outdated attitudes and fashioned your own opportunities to play. So when you walk out with pride to play for England, you are not just making memories that will stay with us as part of our history, you are playing for a different future."

Rishi Sunak's Letter to Sarina Wiegman, England's Womens' National Team Coach.
On the contrary, Lucy Powell, the Shadow secretary for technology, culture, media, and sports, stated that, "giving all girls the chance to play football" would pushed women's football in "going from strength to strength."
Powell further insisted that, the administration cannot claim the recent successes of the women's team in the European Women's football tournament, and the World Cup, as the play their Spanish counterpart in the finals today. "The government can take no credit given their woeful record on school sports and getting young girls to play football."
READ ALSO: Aid Agencies Vow To Serve Civilians No Matter The Situation